Who wouldn't relish a cruise on a small luxury ship where every stateroom is a suite, all onboard gratuities are included, most drinks (from sodas and coffees to cocktails and Champagne) are part of the fare and dining is an epicurean delight? Where shore excursions are flawless? Where your butler is always on call? Your butler, did we say? Quite so.
Despite the white glove service from table to stateroom, however, Silversea Cruises is not a tight-lipped Downton Abbey at sea. Instead, it is an ultra-luxurious cruising experience of a more relaxed sort, as we recently discovered on a Mediterranean cruise from Athens to Rome aboard the sleek, modern, relatively small (540-passenger) Silver Spirit.
As soon as we entered our spacious suite, Silversea's version of Jeeves appeared to run through the many perks he could provide (choice of pillows, bathroom amenities, dinner reservations, in-suite dining options). Then he offered to unpack our luggage — which we automatically declined, acting perhaps as self-reliant Americans are apt to do. Not flummoxed by our refusal, he quickly dispelled our trepidations over having a butler. In fact, we came to love our skilled personal assistant, who proved to be more a private concierge than a footman, maid or valet — a man who made our smooth, plush voyage that much smoother and plusher. Over the next seven days, he restocked the bar to our taste, served us breakfast with white linens on our balcony and one afternoon even drew us a surprise scented whirlpool bath. (For butlers, women as well as men, this is not a leisurely cruise; each is at the beck and call of about a dozen suites daily.)
On Silversea, the butlers are there to enhance what's offered on one of the world's most elegant cruise lines, including some of the finest locally guided shore excursions we ever experienced — a tour and tasting at Marsala's legendary winery, a ramble through the back streets of Malta, a hike up the slopes of Mount Etna, a stroll through the ravishing ruins of Pompeii and a jog on the track of the original Olympic Stadium — not to mention repasts at some exquisite onboard specialty restaurants, including La Champagne with its Relais & Châteaux menu.
In addition to impeccable, unobtrusive, European-style service; gourmet dining; and memorable shore excursions, each of Silversea's five small ships (296 to 540 passengers) is equipped with swimming pool, spa, show lounge, beauty salon, Internet café and shops, making for an ample sprinkling of the entertainment and fitness options found on larger, more crowded ships. Silversea's newest ship, the 596-passenger Silver Muse, replete with eight dining venues, will make its maiden voyage from Monte Carlo in April 2017. Silversea also operates three even smaller premium expedition ships (100 to 132 passengers) that focus on wildlife and adventure destinations on seven continents, although without, alas, the resources of an indefatigable butler.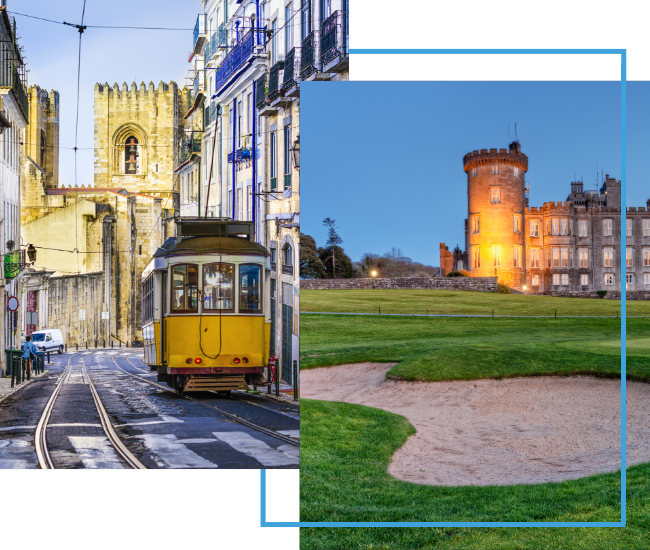 FX Excursions
FX Excursions offers the chance for once-in-a-lifetime experiences in destinations around the world.
Explore Excursions
There is something magical about sipping a glass of local wine while watching the sun slip into the Aegean Sea as the afterglow tinges traditional, white-washed Cycladic houses with glorious shades of rose, purple and gold. Ancient Greeks believed Helios, the Sun God, caused sunsets by driving his fiery chariot into the sea. Standing at water's edge in Mykonos, watching the sky slowly turn from purple to inky black, you almost believe it.
Sponsored Content
One affordable plan can protect an entire year of trips: business or pleasure, short or long, domestic or international.
The prospect of a post-visit treasure hunting session inside the shops of landmark museums such as the Louvre in Paris, the Uffizi Gallery in Florence and The British Museum in London can be irresistible. However, some of Europe's smaller and more unusual museums boast retail spaces with a surprising "wow" factor, often as well-curated as the galleries.