Cruises are one of the most inclusive vacation offerings out there and often considered the perfect vessel, pun intended, for a multigenerational escape. They are able to gather everyone together under one floating roof, with something for everyone from the 7-month-old to the septuagenarian in your group.
But just as cruising has bounced back in the wake of the pandemic, we've also seen an uptick in interest from travelers looking to have a true adults-only good time on the high seas. That means throughout the whole ship, and so customers seek cruise lines where passengers must be 18 and older to board.
"An increased demand for adults-only cruises is one of the biggest trends we are seeing," said Henley Vazquez, cofounder, Fora Travel, a new, tech-forward travel agency that's part of the Virtuoso network. And while adults-only cruises appeal to all ages, she said, the agency finds this increased demand particularly strong among younger travelers.
"There are a lot of travelers who previously would not have considered a cruise and may have believed cruising was more for those in the baby boomer demographic," said Vazquez. "But cruising is now getting a reputation of being a fun, cool, inclusive way to travel."
While adults-only onboard relaxation areas are a widespread amenity on major cruise lines, including Norwegian Cruise Line and Disney Cruise Line, pickings for true adults-only cruise ships remain slim. Virgin Voyages, launched in 2021 and offering itineraries in the Caribbean, Mediterranean and beyond, makes no bones about the adults-only, 18-and-older market it squarely targets.
"Children are one of life's great joys, but on Virgin Voyages we believe absence makes the heart grow fonder," reads website copy, going on to describe a cruise aboard Virgin Voyages ships as an adults-only experience serving as a "playground for your inner child."
Virgin appeals to its target age demographic (34–62) with activities like drag queen brunches and amenities such as cabin balconies that sway with hammocks. These prove popular with honeymooners and millennials looking for a cruise line that skews younger … but not so much younger that kids are splashing the pool water into their cocktails.
Viking, which targets passengers 55 and older, also takes an 18-and-up-only stance for passengers cruising on board all of its ocean and river ships. Its cruises have a strong educational component, from the onboard lecture series to shore excursions covering topics like architecture and world history.
More daring niches in the adults-only cruising market include clothing-optional cruises in the Caribbean, Mediterranean and South Pacific, among other destinations, through operators like Bare Necessities Tour & Travel. It charters ships from mainstream cruise lines for itineraries targeting the clothes-free and clothing-optional crowd.
However, even travelers who may be convinced an adults-only cruise is the only option for them should remain open to all the other possibilities and ships out there, said Vazquez. "Cruising decisions are also often more about adult travelers' desired destinations than the cruise line," she said. "There are many places where discovering them by boat is the best way to go."
ADULTS-ONLY CRUISE LINES
Very few cruise lines are truly only for the 18-and-up crowd. Consider cruising with these lines for an adults-only experience, from bow to stern.
SAGA CRUISES
Taking the adults-only theme to the extreme, British cruise line Saga Cruises exclusively caters to passengers 50 and older. It operates two 999-passenger ships from the United Kingdom on itineraries bound for places like Norway, Spain's Atlantic coast and the Canary Islands.
VIKING
With nine ocean cruise liners and more than 70 river cruise vessels plying waters around the world, Viking remains the world leader in adults-only cruises. It caters to older passengers with interests in science, history, culture and cuisine.
VIRGIN VOYAGES
Sir Richard Branson's water baby, Virgin Voyages, sails its two ships, Scarlet Lady and Valiant Lady, on itineraries in the Caribbean and Mediterranean from Miami, Athens and Barcelona. Two new ships in the fleet, Resilient Lady and Brilliant Lady, are slated to launch in the second half of 2023 with itineraries in Australia, New Zealand and beyond. The cruise line quickly became a favorite among couples and younger cruisers.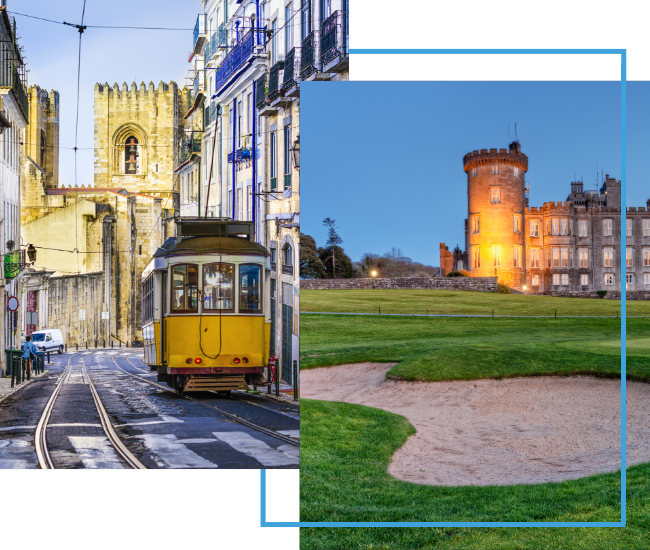 FX Excursions
FX Excursions offers the chance for once-in-a-lifetime experiences in destinations around the world.
Explore Excursions
One thing  surprising about the Prince Edward Island capital is its abundance of shops specializing in affordable, fashion-forward jewelry rendered in sterling silver, vermeil, 14K gold and semi-precious stones. Whether you prefer delicate pieces or bold wearable art, you can be assured the pieces for sale are inspired by the maritime island setting and, therefore, specific to the place where they are created. Here are a few shining, woman-owned examples:
Sponsored Content
Nashville's once-modest skyline continues to evolve as its luxury market grows. Lavish hotel properties are added to the landscape while acclaimed chefs stake claim in the robust culinary scene and premier cultural offerings round out the city's repertoire.
Norway, a haven for visionary artists, architects and designers, showcases an exceptionally diverse array of cultural attractions. This year, the country commemorates exciting milestones and unveilings captivating enthusiasts of the arts, from iconic scenic routes to new museums to gallery openings. Up Norway features these new offerings in personalized itineraries catered to aesthetes.