AS CRUISE SHIPS GROW LARGER and more luxurious, cruise ports rush to keep up, modernizing and expanding their facilities across the globe. In Florida, which boasts the three busiest cruise ports in the world, the busiest harbor, Miami, is readying a new terminal for 2018, built by Royal Caribbean for mega-ship passengers. Runner-up rival Port Everglades in Fort Lauderdale is lengthening Slip 2 to accommodate more resort-sized ships, too, and remains the only cruise port to offer passengers Global Entry security clearance. As for third-place Port Canaveral in Orlando, the latest enhancement is a $7 million amphitheater.
In the Caribbean, San Juan, Puerto Rico, lengthened several piers and added an $8 million duty-free building. Carnival Cruise Line is building a $70 million port facility at Tortuga Island, north of Haiti. MSC Cruises will open an 85-acre, $2 million cruise port, Ocean Caye, in The Bahamas in December, while Norwegian Cruise Line is already operating Harvest Caye, an island port with marina, lagoon and floating piers in Belize.
On the U.S. Gulf Coast, Houston ceased cruise operations, but Mobile, Ala., returned after a five-year hiatus, adding a new climate-controlled customs area with eight stations. The Port of New Orleans converted two older terminals into one, enlarging the lobby and baggage areas for mega-ship passengers. Galveston, America's fourth-busiest port, expanded Terminal 2 and now offers valet parking, making it easier to drop off and retrieve vehicles.
Elsewhere, port expansions proliferate. Montréal completed a massive makeover of its 50-year-old cruise terminal in anticipation of record numbers of arrivals for the city's 375th birthday celebrations. Seattle, enjoying a surge in Alaska-bound cruises, welcomes the expansion of its Bell Street Cruise Terminal under the management of Norwegian Cruise Line. Carnival is investing $33 million to build and operate a second private cruise terminal in Barcelona, Europe's largest cruise port.
Occasionally, a brand-new cruise port pops up. Next year, London will open its first cruise port, located in the Royal Borough of Greenwich, right on the Thames. The London City Cruise Port will limit the size of visiting liners to a modest 1,600 passengers, but it has drawn fire from locals concerned about environmental damage and the onslaught of tourists. Similar protests also continue in Venice, the world's 10th-busiest cruise port, where UNESCO warns it will place Venice on its list of endangered heritage sites if the largest cruise ships are not prohibited soon. On a brighter (and greener) note, the Port of Red Hook in Brooklyn joined a handful of other pioneers by enabling cruise ships to shut down their smokestacks and plug into the port's power grid.
Any port may do in a storm, but cruise passengers are fussy about where they embark and disembark. As well as expanding operations to handle bigger ships, ports worldwide are scrambling to improve passenger facilities and services.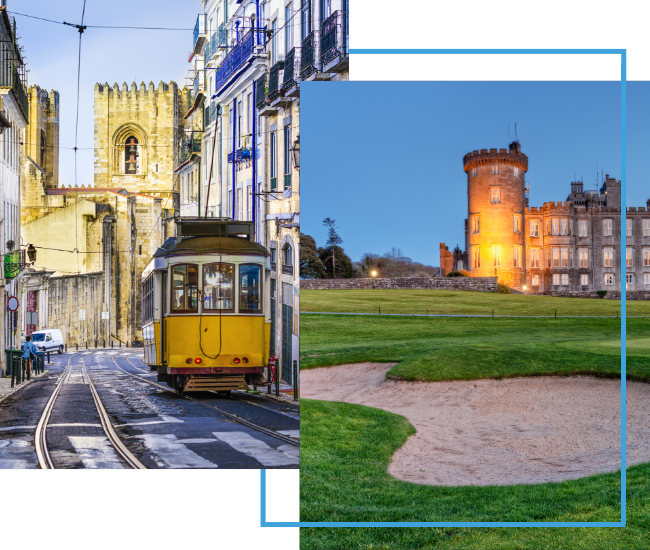 FX Excursions
FX Excursions offers the chance for once-in-a-lifetime experiences in destinations around the world.
Explore Excursions
Pleasant weather, autumn foliage and vibrant flowers are among the many delights awaiting nature lovers at botanical gardens and arboretums across the United States. However, some of these green spaces take on additional color this month and through Halloween when enterprising gardeners, landscape architects, management and other creative minds cast a spell with themed environments running the gamut from spooky to utterly bewitching.
Sponsored Content
Experience the life-changing destination of Greece by exploring its island gems in the Ionian Sea. Scattered off the western coastline of Central Greece, to the south of Peloponnese, the Ionian Islands are an island group comprising large and small islands.
For travelers who love all things autumn, Crystal Springs Resort, New York City's closest destination resort, features special offers and experiences to meet the demands of everyone's fall bucket list. Located only 80 minutes outside New York City in Sussex County, New Jersey, Crystal Springs Resort offers a quick getaway to enjoy fall foliage. Are any of these new offers or experiences on your bucket list?