Among major international cruise lines, Celebrity Cruises stands out as a premium operator. Nine of its 10 sleekly modern 21st-century ships carry between 2,000 and 3,000 passengers, each large enough to qualify as a luxury resort at sea. Carrying five times more passengers than the more intimate boutique vessels sailed by the likes of Seabourn and Silversea, Celebrity provides the expansive facilities, numerous amenities and family activities of today's largest ships while still delivering a lavish cruise experience at a reasonable price.
Modern luxuries and unique facilities distinguish a Celebrity cruise. Most strikingly, Celebrity's ships come with an upper deck coated in a half-acre of Bermuda grass. These Lawn Clubs offer private cabanas and trimmed courts for croquet, golf putting and bocce ball. Passengers can order a picnic on the grass or, on two of the ships, Celebrity Silhouette and Celebrity Reflection, grill their own steaks and seafood at the patio café. In March, Celebrity Summit will become the second ship in the fleet to add a Rooftop Terrace featuring an outdoor movie screen and a surround-sound system.
Beyond the lawn, what sets Celebrity apart from other major cruise lines of its size is the sheer elegance of its ships (festooned with fresh flower displays and world-class artwork), dedicated European-style service, Canyon Ranch spas and cutting-edge cuisine — among the best on the big cruise lines — served in restaurants for every taste from healthy to gourmet. Dress codes? You can pack your tux and cocktail dress, but this year Celebrity undertakes a "modern luxury reboot," replacing formal night with evening chic, in which designer jeans pass muster and even a sports coat becomes optional.
Celebrity's fleet sails the waters of all seven continents each year, from Alaska to the Antarctic, Asia to Australia and the Caribbean to the Mediterranean. Celebrity's original Millennium Class ships — Millennium, Infinity, Summit and Constellation — have been upgraded to offer the facilities found on its five newest, slightly larger Solstice Class vessels: Solstice, Equinox, Eclipse, Silhouette and Reflection. Celebrity's one boutique ship, the 90-passenger Celebrity Xpedition, is designed to ply the Galapagos Islands exclusively, with facilities and amenities naturally far more limited than those of its big sisters. Celebrity Cruises also operates Azamara Club Cruises' small luxury vessels.
While Celebrity is not an all-inclusive, all-suite cruise line, and passengers must pay gratuities and other shipboard extras along the way, it's an excellent choice for those seeking to sail a middle course between a classy inn and a towering mega-resort — the best of both worlds, perhaps.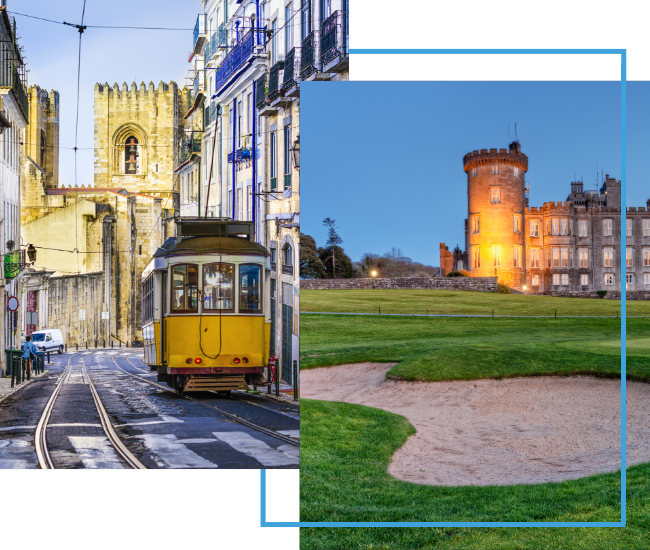 FX Excursions
FX Excursions offers the chance for once-in-a-lifetime experiences in destinations around the world.
Explore Excursions
If fabulous food and beverages are a must-have for any weekend getaway, then look no further than the City of Brotherly Love. Whether your palate has a penchant for vibrant Latin American fare or cozy French cuisine, whether you're an oenophile looking to swirl, sniff and sip your way around the globe or you'd rather sample farm-to-glass cocktails, Philly's got it all this fall. (With the exception of Bolo, which is a short taxi or Uber ride away and definitely worth the trip, the rest of these spots are all within walking distance of each other.)
Sponsored Content
Whether it's the people, the craic (fun) or the coasts, travelers always find something to love about the island of Ireland. What fills your heart?
From Santoríni to Dubai to New York, some hotels just have that "it" factor that draws visitors far and wide. For some hotels it's their proximity to popular landmarks and attractions, for others it's their amenities. But these hotels have something few can claim: a true room with a view.