FINE CRUISES ARE SYNONYMOUS with fine cuisine, and luxury cruise lines fine-tune dining programs with that in mind. From visits to local farms and markets to cooking schools where passengers fix their own repasts, the latest culinary trends at sea promise passengers a deeper immersion in what's behind the menu.
Silversea Cruises provides a case in point. Silversea already offers up to 10 special culinary cruises a year, each featuring an onboard Relais & Châteaux L'Ecole de Chefs cooking school at no extra cost to passengers, but the cruise line is set to introduce an even more comprehensive culinary program. With the launch of the 596-passenger Silver Moon in August 2020, a new restaurant will hoist the flag of a new culinary program called S.A.L.T., which stands for "sea and land tastes." S.A.L.T. enhances the experience of fine dining by focusing on local food production, procurement and preparation. Passengers will trace regional cuisines back to the source on shore excursions to the fields and markets where key ingredients are raised and bartered. Guests then savor the dishes of a just-visited destination in the S.A.L.T. restaurant and participate in lectures and cooking classes at the S.A.L.T. food lab, with local chefs on hand.
While Silversea uses shore excursions and a new restaurant to bring guests to the nexus of regional cuisines port by port, other luxury lines help passengers get an inside view of food preparation at sea. Seabourn, for example, offers a Shopping with the Chef program, limited to 30 participants, with market tours at select stops, where the ship's chef writes up recipe cards for the dishes he will prepare. Windstar Cruises also offers its guests the chance to join chefs as they scour the local produce stalls, provide shopping tips and dish out ample fresh samples along the way.
Cruise lines have also begun to tailor their cooking school programs to foodies hungering to cook up their own meals at sea. The Culinary Arts Kitchen on Regent Seven Seas Cruises' Seven Seas Explorer now features 18 cooking stations for passenger use, with instructions on preparing regional dishes and more (such as how to brew a proper British tea). And on two of its ships, Riviera and Marina, Oceania Cruises invites passengers to shop with its chefs in port and then prepare dishes themselves at fully equipped state-of-the-art cooking stations — a shore-to-galley tour de force for DIY foodies.
As luxury cruise lines expand their cooking classes and culinary shore excursions, they give their guests the means to transform any cruise into a culinary one that goes well beyond the usual treasure trove of specialty cafés, caviar and free-flowing Champagne.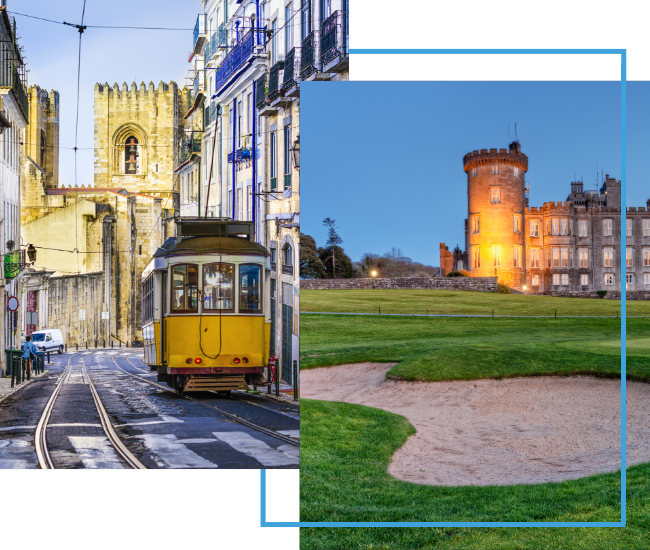 FX Excursions
FX Excursions offers the chance for once-in-a-lifetime experiences in destinations around the world.
Explore Excursions
A new and expanded campus at the Buffalo AKG Art Museum has been completed, reopening this summer and featuring new architecture designed by the architectural office of OMA New York, led by partner Shohei Shigematsu and project architects Lawrence Siu and Paxton Sheldahl, with Cooper Robertson (executive architect). The new expansion includes the Jeffrey E. Gundlach Building and extensive renovations to existing buildings. A $20-million commitment from New York State and Governor Kathy Hochul helped fulfill the expansion's budget and completes the $230 million capital campaign, the largest campaign for a cultural institution in the history of Western New York State.
Sponsored Content
From the moment you step onboard Air Tahiti Nui's Tahitian Dreamliner, you will be transported to The Islands of Tahiti. The French Polynesian carrier considered every detail to awaken its passengers' senses, creating the feeling you are already on the Islands while 30,000 feet in the air.
Ever since opening in 2021, Nobu London Portman Square has served as the focal point for many gatherings, stays and experiences. This fall the hotel's Nobu Bar adds four more reasons to visit with an exciting array of offerings, menus and events.