Sometimes an adventure cruise can be more than just a bit adventurous. On Christmas Day last year, 26 tourists, along with four journalists, 19 scientists, 22 crew members and the expedition leader's wife and two children, found themselves stuck in a solid field of ice aboard the Akademik Shokalskiy off Antarctica. The passengers had booked an adventure cruise retracing the route undertaken by famed Australian explorer Douglas Mawson to the South Pole 100 years earlier, but they did not anticipate making headlines worldwide when their ship was immobilized. Freed nine days later and evacuated by helicopter, everyone fared quite well, indulging themselves in the ship's amenities, as cruise passengers worldwide will. "We're in the ice like explorers of old!" tweeted one professor. "All are well and spirits are high. Happy Christmas."
Most adventure cruises, also called expedition cruises, do not meet up with such a harrowing turn of events, although our own experience on an adventure cruise in Mexico's Sea of Cortés was not without its surprises. No icebergs confronted us in these warmer waters south of the border, in what Jacques Cousteau called "The Aquarium of the World," but some severe winds came into play, pouring in from North America during an unusually stormy February. Island-hopping aboard an Un-Cruise Adventures' 22-passenger yacht, we enjoyed hiking the rims of cactus-clad red rock cliffs, snorkeling with the sea lions and sailing alongside blue whales, the largest living creatures on Earth. But as we pushed north, we ran into headwinds too strong to continue and sought shelter in secluded bays with white-sand beaches. The winds were so fierce that on our way back we were called upon to rescue a handful of tourists stranded on a deserted island, their frail kayaks abandoned.
Un-Cruise Adventures offers a variety of luxury adventure cruises on its yachts and very small ships plying the waters not only of Mexico but also of Hawaii, Alaska, the Columbia and Snake rivers and the coasts of Washington State and British Columbia. Carrying 22 to 84 guests, the vessels each live up to the Un-Cruise motto — "luxury in the pursuit of adventure" — by offering launch platforms, stand-up paddle boards, kayaks and skiffs, hot tubs and saunas, fitness equipment and massage tables and even a hydrophone for listening to underwater sounds. Missing are theaters, casinos and buffet lines. Adventure cruising is about the adventure, and Un-Cruise provides a fine example of how an expedition cruise differs from the resort-at-sea Mediterranean or Caribbean cruise, seeking out-of-the-way harbors and enabling guests to stay active on land and water. One nice feature on our Un-Cruise adventure was the open bridge, where we joined the captain when we wished as he piloted the challenging waters of the Sea of Cortés, a destination Un-Cruise will explore once again on a weekly basis January through March 2015 and 2016.
Adventure cruising received its impetus in 1964 when Lindblad Expeditions came on the scene, outfitting its small, shallow-draft vessels with an armada of inflatable Zodiac landing craft and expedition teams that drew upon naturalists, scientists and guest lecturers in culture, history, geography, ecology and politics. The educational component was given the upper hand by Lindblad, which is still a pacesetter in adventure cruising. Recently joining forces with the National Geographic Society, Lindblad operates a fleet of small vessels, notably the 96-passenger National Geographic Endeavour and the 148-passenger National Geographic Explorer (which always sails with a National Geographic photographer aboard). Cabins on all craft are compact but serviceable. There are no Broadway shows, swimming pools or full-service spas; and meals are not lavish. The destinations, however, most certainly are. In 2015, Lindblad Expeditions/National Geographic will visit off-the-beaten-track locations in Antarctica, Iceland, Greenland, Patagonia, the Galapagos, Alaska, the Greek Isles, the British Isles and Northwest Australia, with new itineraries touching the more remote shores of West Africa and Borneo.
Some adventure cruise lines operate just one or two vessels and limit their scope to one or two exotic regions. Quark Expeditions, for example, focuses on two earthly extremes, the north and south polar regions, their chartered ships employing ice-strengthened hulls. Quark operated the first passenger ship ever to circumnavigate Antarctica, and every summer Quark charters an icebreaker to the North Pole, a destination only 250 passengers reached last year. Their most impressive vessel, the 132-passenger 50 Years of Victory, is the world's largest icebreaker, powered by two nuclear reactors. Cabins are comfortable, meals hearty. The crew outnumbers passengers and entertainment is nonexistent, although the ship does boast basketball and volleyball courts.
German-based Hapag-Lloyd Expedition Cruises dedicates two of its four ships to adventure travel: the 175-passenger MS Hanseatic and the 155-guest MS Bremen. Both small ships offer facilities on par with fine 4-star hotels; and all documents, announcements and lectures are in English as well as German. Renowned for its high service levels and fine cuisine, Hapag-Lloyd scheduled 2015 expeditions to Iceland, Greenland and the Northwest Passage as well as Brazil, Chile and Antarctica.
Small local companies around the world offer scores of adventure cruises, and several adventure cruise operators charter these vessels to conduct their own expeditions. Zegrahm Expeditions charters eight vessels worldwide for one- to two-week sailings with its own directors and naturalists aboard. In 2015, Zegrahm will mount expeditions to Indonesia, the Philippines, the Galapagos, the Amazon, Western Australia, Antarctica, the Black Sea, the Adriatic, the Azores and the British Isles, as well as a circumnavigation of South Georgia and the Falkland Islands.
AdventureSmith Explorations books and charters adventure cruises worldwide as well. Owner Todd Smith, based in Tahoe City, Calif., reports that interest in adventure cruises in the Amazon is particularly on the rise, with bookings doubling over the last two years. Amazon adventure cruises often travel remote tributaries devoid of lodges and signs of human life, immersed in the flora and fauna of Peru, Ecuador and Brazil. Through AdventureSmith, adventurous cruisers select from a variety of Amazon cruises. In Ecuador, the 40-passenger Anakonda, the most luxurious of the riverboats in this region, features a village-hosted lunch in the wilds. In Brazil, Amazon adventurers can take the 18-passenger Tucano, a motor yacht that explores the Central Amazon Conservation Complex, a UNESCO Natural World Heritage site. And in Peru, the 31-passenger Amatista, newly refurbished, sails into the Pacaya Samiria National Reserve, one of the world's least accessible tropical rainforests. But for adventure cruisers, the more far-flung and deserted a destination, the better.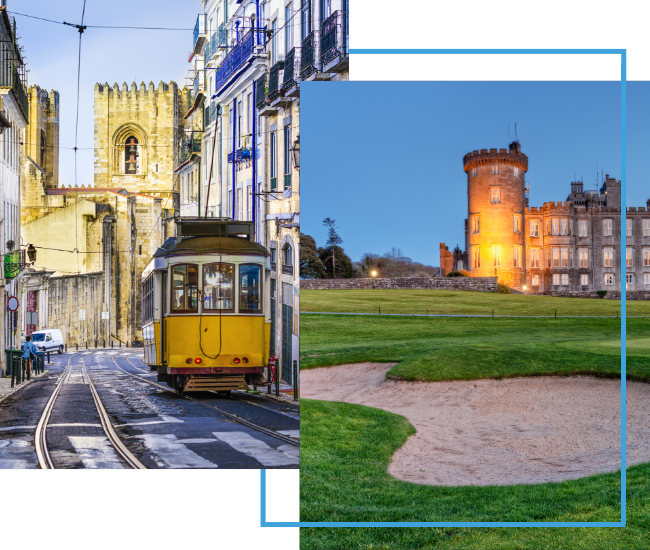 FX Excursions
FX Excursions offers the chance for once-in-a-lifetime experiences in destinations around the world.
Explore Excursions
Ever since opening in 2021, Nobu London Portman Square has served as the focal point for many gatherings, stays and experiences. This fall the hotel's Nobu Bar adds four more reasons to visit with an exciting array of offerings, menus and events.
Sponsored Content
IHG Hotels & Resorts is thrilled to announce the launch of a new mobile product feature for members: IHG Wi-Fi Auto Connect. This feature is now available exclusively in the IHG One Rewards mobile app for both iOS and Android users and will automatically connect IHG One Rewards members to WiFi upon arrival at more than 5,000 IHG hotels worldwide — no separate passwords or log-ins needed. This is in addition to the exciting benefits of being an IHG Business Edge member. IHG Business Edge provides small- and medium-sized businesses access to a user-friendly portal that displays comprehensive spending and savings data while providing the convenience of direct booking with a guaranteed discount.
There's no doubt the northern lights are awe-inspiring and spectacular. Unfortunately, they're also fickle and fleeting, and despite your best-laid plans of checking this item off your bucket list, sometimes Mother Nature's luminescent show just doesn't cooperate. But one cruise line has a new fail-safe in place.