In terms of cruise destinations, Australia and New Zealand account for only about 6 percent of the global itinerary, and Southeast Asia even less, according to CLIA, a trade association of international cruise lines. Yet these less-sailed regions encompass some of the most breathtaking ports in the world, making the Australasia region — with its treasure-house of natural sights and cultural landmarks — well worth a distant voyage.
The main cruising season in Australia runs from September to April, summertime in the Southern Hemisphere. Passengers from the West often arrive a few days early, not only to combat jet lag but also to enjoy Australia's cities, animal parks, beaches and wineries before hitting the high seas. From Australia a variety of cruise ships sail to the Great Barrier Reef, Tasmania and Australia's other ports; cross the South Pacific to explore New Zealand and smaller islands; or fan out toward Bali, Papua New Guinea and Singapore.
These days, as the cruise industry in Australia booms, major international cruise lines are increasing their presence. Carnival Cruise Line added the 2,124-passenger Carnival Legend out of Sydney to its Australia-based fleet late last year, and Royal Caribbean is placing the 3,114-passenger Explorer of the Seas in the mix for the 2015–2016 season. Celebrity Cruises positioned two of its ships — the 2,852-passenger Celebrity Solstice and the 1,814-passenger Celebrity Century — in the Southern Hemisphere, with departures from Sydney and Fremantle in Australia and from Auckland in New Zealand. Holland America Line now bases two of its 15 ships in Sydney during the southern summer season. Later this year, its 1,918-passenger ms Noordam makes a 14-day journey from Sydney to Auckland, departing Oct. 25 and taking in Melbourne, Tasmania, Milford Sound, Christchurch and Wellington; while its 1,440-passenger ms Volendam visits the Great Barrier Reef on its way from Sydney to Singapore during a 17-night cruise departing Nov. 21.
Princess Cruises, well known for its circumnavigations of the Australian continent, bases three of its ships in Australia: the Sun Princess, the Sea Princess and the Dawn Princess. The 1,950-passenger Dawn Princess offers many 13-day cruises to New Zealand from its Melbourne home port, and the 1,950-passenger Sun Princess has scheduled a seven-day Brisbane roundtrip departing Aug. 30 this year with stops at the Australia Zoo and the Great Barrier Reef, an ideal introduction to the best of the sea life and wildlife in Australia.
British-owned and -styled P&O Cruises, which has carried tourists to and from Australia since the 1930s, operates five ships sailing out of eight Australian harbors to 28 ports in Australia, 27 in the South Pacific, 10 in New Zealand and 25 in Southeast Asia. P&O operates in the region year-round, offering more than 140 southern Pacific cruises annually, with voyages to such exotic locations as Kangaroo Island and Papua New Guinea. Their ships hold 1,260 to 1,624 passengers, most of them exuberant Aussies.
Several small luxury ships also call on Australia and New Zealand, including the 450-passenger Seabourn Odyssey, which offers a 17-day Auckland-to-Sydney voyage departing Jan. 27, 2016. This itinerary takes passengers to Wellington, Christchurch and the Milford Sound in New Zealand before crossing to Australia, where it calls on two ports in Tasmania. Crystal Cruises' 960-passenger Crystal Symphony, an especially elegant vessel, is scheduled to make a 15-night Auckland-to-Melbourne run in December 2016 that calls on Doubtful Sound, three times larger than nearby Milford Sound. The Crystal cruise also spends three days in Sydney and two in Melbourne.
Many of these same ships serving Australia also cruise the waters of Southeast Asia, where the regional market for cruises is growing rapidly, too. To avoid the hottest weather and monsoon rains, the majority of cruise passengers sail November through March. The main cruising route stretches between Hong Kong and Singapore, with shopping stops and shore excursions in Vietnam, Cambodia, Myanmar, Thailand, Malaysia and Indonesia.
Among premium cruise lines that ply the waters of Southeast Asia is Regent Seven Seas. The 708-passenger Seven Seas Voyager makes a 33-night voyage from Singapore to Hong Kong starting Jan. 18, 2016, calling on ports in Malaysia, Thailand, Cambodia, the Philippines, Vietnam and, for three days, Myanmar. Another luxury line, Oceania Cruises, sails a similar route. Its 16-day "Pagodas and Palaces" cruise aboard the 684-passenger Insignia, with upcoming departures on Oct. 10 this year and Jan. 8, 2016, is highlighted by a visit to the towering limestone islands of Vietnam's Ha Long Bay, an impressive UNESCO World Heritage site. Silversea Cruises departs Nov. 22 this year on a nine-day cruise from Hong Kong to Singapore aboard the 388-passenger Silver Shadow which also includes an extended look at Vietnam, including two days in Ha Long Bay. Azamara Club Cruises, yet another high-end operator, sails the same Southeast Asian seas from January to April on 10- to 14-day voyages focusing either on Vietnam or Indonesia. The 686-passenger Azamara Quest also offers some cruises in Australian waters.
One of the prime attractions in Southeast Asia is river cruising, particularly on the Mekong River which flows through Vietnam and Cambodia. Viking River Cruises, best known for its luxury European river cruises, has dedicated its 60-passenger Viking Mekong, launched in 2014, to servicing 15-day cruise tours that run from Hanoi to Ho Chi Minh City (formerly Saigon) January through October. After visiting the magnificent temple ruins at Siem Reap, including Angkor Wat, visitors take an eight-day cruise on the Mekong to Ho Chi Minh City.
Adventurous travelers seeking even more out-of-the-way places to cruise in Southeast Asia and Australia are well-served by Lindblad Expeditions/National Geographic. The company's 106-passenger Orion cruises the Kimberly Coast of Northwest Australia as well as the Spice Islands, Borneo, Sri Lanka, Bali and Papua New Guinea. Lindblad's 14-day expeditions on the Mekong River aboard the 48-passenger Jahan sail a Siem Reap–Ho Chi Minh City route through Vietnam and Cambodia with five departures January through March in 2016.
Particularly for first-time travelers to the far side of the Pacific, a luxury or expedition cruise makes travel through unfamiliar regions easy. The landscapes are exotic, the sights arresting and the cultures fascinating, creating a remarkably different cruise setting from what voyagers experience on the Atlantic side of the world.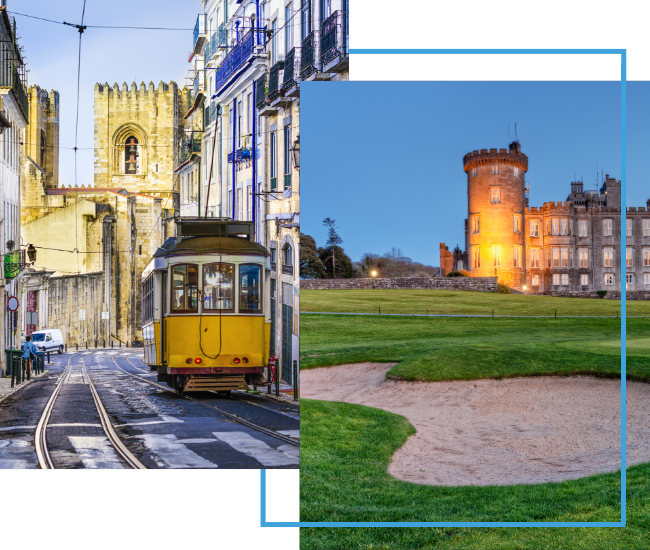 FX Excursions
FX Excursions offers the chance for once-in-a-lifetime experiences in destinations around the world.
Explore Excursions
A new and expanded campus at the Buffalo AKG Art Museum has been completed, reopening this summer and featuring new architecture designed by the architectural office of OMA New York, led by partner Shohei Shigematsu and project architects Lawrence Siu and Paxton Sheldahl, with Cooper Robertson (executive architect). The new expansion includes the Jeffrey E. Gundlach Building and extensive renovations to existing buildings. A $20-million commitment from New York State and Governor Kathy Hochul helped fulfill the expansion's budget and completes the $230 million capital campaign, the largest campaign for a cultural institution in the history of Western New York State.
Sponsored Content
IHG Hotels & Resorts is thrilled to announce the launch of a new mobile product feature for members: IHG Wi-Fi Auto Connect. This feature is now available exclusively in the IHG One Rewards mobile app for both iOS and Android users and will automatically connect IHG One Rewards members to WiFi upon arrival at more than 5,000 IHG hotels worldwide — no separate passwords or log-ins needed. This is in addition to the exciting benefits of being an IHG Business Edge member. IHG Business Edge provides small- and medium-sized businesses access to a user-friendly portal that displays comprehensive spending and savings data while providing the convenience of direct booking with a guaranteed discount.
Ever since opening in 2021, Nobu London Portman Square has served as the focal point for many gatherings, stays and experiences. This fall the hotel's Nobu Bar adds four more reasons to visit with an exciting array of offerings, menus and events.