MANY CRUISE LINES are only too happy to keep the whole family entertained these days, as some 42 percent of parties now sail with children under 18. Mid-sized to mega-sized ships offer the widest range of programs and facilities dedicated to kids and teens, although these playgrounds at sea are not the only option. Some all-inclusive luxury liners and smaller expedition ships are also family-friendly.
Among major premium line choices, Disney Cruise Line takes center stage. Not only do Mickey and friends roam the decks, but dashing figures from Star Wars and the superheroes of Marvel Comics also come to life. Especially popular with children ages 4–11, Disney runs programs for every age group, from babies to teens and beyond, capped by its 1820 Society, which sponsors exclusive get-togethers for passengers ages 18–20. Although Disney dedicates nearly a full deck of space exclusively to kids, many onboard activities bring families together, from themed deck parties, Broadway-style musicals and character breakfasts to mother-daughter and father-son spa treatments.
Disney's top rivals offer plenty of kid-friendly diversions, too. Royal Caribbean International's big ships feature some spectacular attractions, including bumper cars, zip lines, rock climbing walls and ice rinks. Norwegian Cruise Line's Splash Academy teaches circus skills, from tumbling to juggling, that children (ages 3–17) then perform in a special show for parents. Holland America Line and Princess Cruises both offer extensive kids' clubs and slightly lower-key, more "mature" activities. Princess, for example, provides Ping-Pong and bocce as well as family shore excursions with Animal Planet-themed tours focused on whales, sharks and other wild critters.
While high-end, all-inclusive cruise lines lack the full onboard facilities and array of programs for children of the larger mainstream operators, several are quite welcoming to parents with kids, especially on summer and holiday cruises. Celebrity Cruises maintains "fun factories" for children and a GenNXT program for 18- to 20-year-olds. On the final evening of some voyages, Celebrity's Parents Night Out gives parents a night of dining and entertainment to themselves while children attend a pizza feast and slumber party on their own. Many of Crystal Cruises' luxury sailings also set aside special spaces with Junior Activities programs for 3- to 17-year-olds that include water polo and teen discos.
A third but rarer option is an expedition cruise designated as a family adventure. Forget water parks and disco parties; instead, these educational cruises focus on parents and children interested in exploring nature, both separately and together. On select Galápagos and Alaska sailings, for example, Lindblad Expeditions' National Geographic Global Explorers Program enables kids to earn a Zodiac "driver's license" while recording wildlife sightings and participating in guided field activities on shore.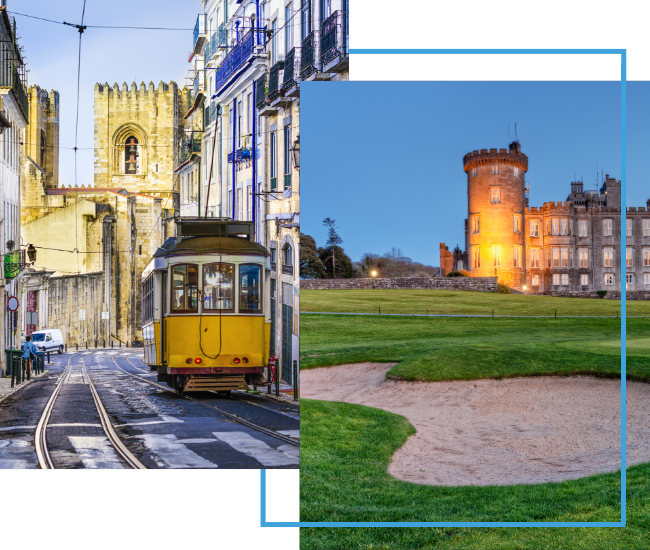 FX Excursions
FX Excursions offers the chance for once-in-a-lifetime experiences in destinations around the world.
Explore Excursions
There is something magical about sipping a glass of local wine while watching the sun slip into the Aegean Sea as the afterglow tinges traditional, white-washed Cycladic houses with glorious shades of rose, purple and gold. Ancient Greeks believed Helios, the Sun God, caused sunsets by driving his fiery chariot into the sea. Standing at water's edge in Mykonos, watching the sky slowly turn from purple to inky black, you almost believe it.
Sponsored Content
Experience the life-changing destination of Greece by exploring its island gems in the Ionian Sea. Scattered off the western coastline of Central Greece, to the south of Peloponnese, the Ionian Islands are an island group comprising large and small islands.
The prospect of a post-visit treasure hunting session inside the shops of landmark museums such as the Louvre in Paris, the Uffizi Gallery in Florence and The British Museum in London can be irresistible. However, some of Europe's smaller and more unusual museums boast retail spaces with a surprising "wow" factor, often as well-curated as the galleries.