We know them from books (Jeeves in P.J. Wodehouse novels), movies (Alfred in Batman) and British TV (Hudson in Upstairs, Downstairs and now Carson in Downton Abbey). There's even been a butler in the White House. But with the rise of dot-com millionaires and busy two-professional households, the demand for skilled personal assistants outstripped supply worldwide. With butlers spreading rapidly from high-income homes to high-end hotels, it was only a matter of time before premium cruise lines introduced their own seaworthy fleet of stateroom executives, too.
At last count, at least a dozen major cruise lines and premium vessels were offering some level of butler service, usually reserved for passengers in suites. What does an onboard butler do to make your premium experience that much more luxurious?
Butlers steeped in British traditions have been in service for decades on trans-Atlantic crossings, and Cunard Line butlers still provide their signature White Star Service to passengers in upper-crust staterooms. While today's cruise ship butlers are trained to expertly unpack your luggage, draw baths and see to the shining of your shoes, few perform the full range of valet services once associated with lords and servants. Instead, they cover the duties expected of a household administrator or personal assistant. On a ship, the modern butler, ever discreet and unobtrusive, becomes that ultimate insider who knows the ropes and pulls the strings on your behalf — booking your shore excursions, shows and dinner reservations; fine-tuning the housekeeping services to your liking; and serving private dinners course by course in grand style, while answering your every question and meeting your special requests. In essence, a modern ship's butler does all the hard work, raises the level of luxury a notch and plays the perfect host, freeing passengers to enjoy the cruise to its fullest.
Crystal Cruises has offered such butler services to its penthouse-level passengers since its inception in 1990. Crystal's butlers greet passengers upon arrival and immediately outline the special duties they can perform. Passengers decide what's needed and what's not. Crystal Cruises currently employs five butlers on the Crystal Serenity and a dozen on the Crystal Symphony, all exceptional staff members who have proven their worth over the long haul and have been trained on board. Crystal's butlers will unpack suitcases if desired and adjust the amenities and housekeeping services to your liking. Once underway, they can assist with IT and business/personal secretary requests, replenish the bar, provide special room amenities, serve afternoon appetizers and evening meals, ensure wake-up calls and even escort passengers to sites and appointments all over the ship. No more checking in to an empty stateroom and trimming it to your liking with repeated telephone calls to the front desk, fruitless searches for the housekeeper or long journeys back and forth to the concierge desk. Just ask Jeeves.
The same level of butler service is available for passengers booking select suites on larger cruise lines such as Celebrity, where their European Butler Service runs the gamut from priority check-in and disembarkation to in-suite tea service and the hand delivery of board games and DVDs. Celebrity's butlers can also arrange private parties in your cabin or fetch a bowl of hot buttered popcorn when the mood strikes you. Certain European river cruises also come with butler services. By the time guests arrive in their staterooms aboard Uniworld Boutique River Cruise vessels, for example, the butlers have unpacked and arranged their belongings, and they will continue to provide housekeeping and concierge services throughout the voyage. Likewise on Australian-based Scenic Cruises, where butlers welcome all guests aboard, organize theater tickets and make onshore and salon arrangements. For passengers in Scenic's most select staterooms, butlers go the extra nautical mile with tea and coffee service, in-suite meal service and bath preparations.
While cruise lines frequently train butlers themselves, several contract with professional butler academies. Viking Cruises and Azamara Club Cruises rely on the Warsash Superyacht Academy to hone the skills of their onboard butlers. This school in Southampton turns out staff for corporate and private mega-yachts, with a focus on valet and silver services, housekeeping, bartending, barista skills and tea and wine knowledge. MSC Cruises relies on the International Butler Academy in the Netherlands to train their butlers. Norwegian Cruise Lines, which offers 24-hour butler service in all its suites, trusts the International Institute of Modern Butlers to monitor its training program. The most renowned of the academies, the Guild of Professional English Butlers, which certifies staff for the royal palaces of Britain, now has programs for butlers on the Oceania, Regent Seven Seas and Silversea cruise lines.
Silversea is especially partial to butlers, as butlers serve all guests on all seven of its vessels around the clock. Silversea butlers welcome guests to staterooms, give passengers a choice of amenities and pillows, unpack luggage, shine shoes, handle laundry orders, refresh the bar, make dinner and spa reservations, serve breakfast and oversee housekeeping. They do even more for those in Silversea's royal, grand and owner's suites, serving afternoon canapés, organizing private parties and drawing scented whirlpool baths.
Getting the most from your butler means telling him or her what you need and what you don't — and doing so as far in advance as possible. While it may appear that your butler is catering to you alone, in fact a single cruise ship butler is serving other suites simultaneously, perhaps two or three but often as many as 10 or 20. Putting yourself at the top of your butler's to-do list by planning ahead makes a cruise that much smoother and hassle-free.
To truly experience luxury on the high seas, employ the personalized service of an expert butler. The extra services and amenities provided by butler service make the experience on luxury liners all the more special and memorable.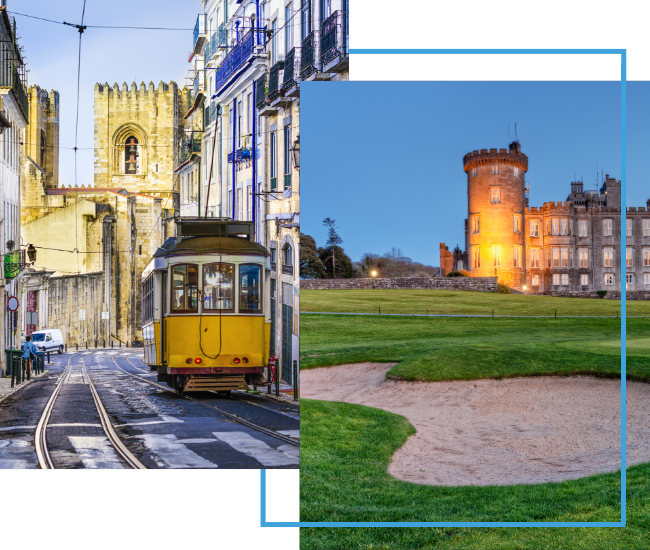 FX Excursions
FX Excursions offers the chance for once-in-a-lifetime experiences in destinations around the world.
Explore Excursions
Did the new film Oppenheimer rouse your interest in the nefarious world of international espionage? You can go straight to the real-life setting for covert actions this November (Nov. 10–12), when La Fonda on the Plaza in Santa Fe hosts a specially themed "Spies, Lies and Nukes" weekend. The hotel actually served as the retreat location for Manhattan Project scientists, who stayed at La Fonda on the Plaza to take a break from the stress of their work. During the weekend, the property's La Fiesta Lounge will make a tasty nod to those days by serving up a special Atomic Martini.
Sponsored Content
In an increasingly digital and interconnected world, the Global Business Travel Association (GBTA) Convention remains an indispensable platform for business travel industry professionals seeking to make the most of the power of face-to-face connections. Taking place August 13–15 in Dallas, the 2023 GBTA Convention provides the unique opportunity for professionals and companies to join visionaries, thought leaders and industry experts for meaningful networking, cutting-edge insights and inspiring innovation.
Ever want handcrafted martinis and freshly shucked oysters delivered straight to your room? The Read House's New Martinis & Pearls service has you covered. Shining in 1920s-themed decor, the historic hotel in the heart of Chattanooga offers a true Gatsby-esque experience, now further elevated with this upscale amenity. Guests can now indulge in their perfectly chilled martini, made to order, and "pearls" (oysters) in the comfort of their room.