CRUISE LINES COMPETE to outdo each other with the most extravagant amenities, luxuries and resort activities aboard their ships these days, and they do the same in certain ports by stopping at their own lavishly outfitted private islands. While Paul Gauguin Cruises calls at a private isle in French Polynesia and MSC Cruises recently opened a proprietary port near Abu Dhabi, most cruise lines established their exclusive hideaways in the Caribbean.
Leased or owned outright by a cruise line, a private island in the Caribbean provides passengers a chance to use a full range of recreational facilities ashore unfettered by the hordes of hawkers and tourists found in most ports of call. For many passengers, a cruise line's private island is the highlight of a sailing. Not everything on a private island is free, however. Cabanas, sports gear, island tours and some activities do come at an additional cost.
Norwegian Cruise Line pioneered the private island concept in 1977 with the purchase of Great Stirrup Cay in The Bahamas. Upgraded and enhanced this year, Great Stirrup Cay added a new bar and grill, party room, spa, basketball and volleyball courts, zipline, sculpture garden for snorkelers and 22 air-conditioned luxury beach villas.
Not to be outdone, Holland America Line's private island in The Bahamas, Half Moon Cay, added three new beachfront "satellite" bars, a rebuilt entertainment stage, glass-bottom kayaks, stand-up paddle boards and new facilities for its popular horseback riding tours. Disney Cruise Line's private island, Castaway Cay, also in The Bahamas, offers separate beaches for children, teens and adults, as well as an underwater snorkeling trail with submerged Disney statues. Princess Cruises has its own private Bahamian retreat, too — Princess Cays, with a beach barbecue, crafts market, water sports, boat rides and cabanas.
Royal Caribbean International equipped two private islands for the exclusive use of its guests. CoCo Cay in The Bahamas has three fine beaches, an aqua park, parasailing and an inwater trampoline for kids. Labadee in Haiti offers Royal Caribbean passengers private access to the world's longest overwater zipline.
The newest private Caribbean getaway, Norwegian Cruise Line's Harvest Caye, is home to Belize's only cruise-ship pier. Passengers are treated to the full array of private island facilities, from ziplines to cabanas, along with a crafts market, butterfly garden, water sports lagoon and guided eco-tours.
Of course, a private island is not for everyone. Such ports of call can't offer the cultural experiences or the shopping and dining possibilities of a Nassau or a Freeport. But curmudgeons who stay behind are free to enjoy the run of the ship, with uncrowded pools, lounges and dining spots to themselves. So either way, on board or on an exclusive beach, a cruise line's private island is a port to savor.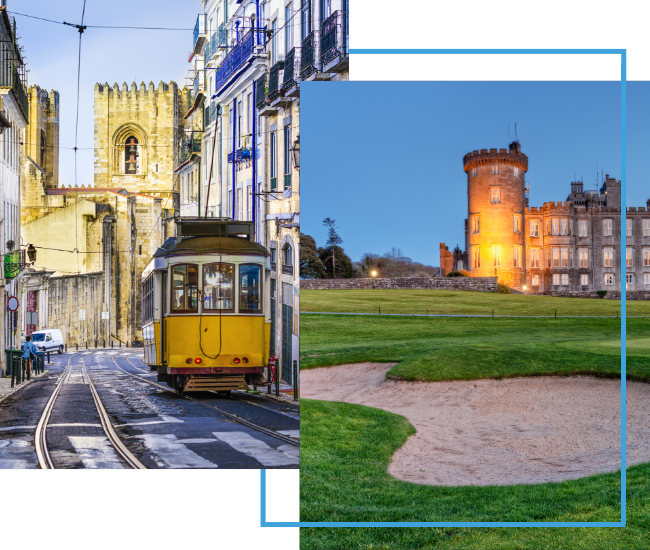 FX Excursions
FX Excursions offers the chance for once-in-a-lifetime experiences in destinations around the world.
Explore Excursions
Pleasant weather, autumn foliage and vibrant flowers are among the many delights awaiting nature lovers at botanical gardens and arboretums across the United States. However, some of these green spaces take on additional color this month and through Halloween when enterprising gardeners, landscape architects, management and other creative minds cast a spell with themed environments running the gamut from spooky to utterly bewitching.
Sponsored Content
Many small- and medium-sized businesses face time and budget constraints when organizing corporate hotel travel for employees. To address this problem, IHG® Business Edge emerged as a cost-free business travel solution for small- to medium-sized enterprises, offering travel managers exclusive access to enticing perks, handpicked educational resources and comprehensive company travel metrics. IHG Business Edge connects our loyal customers to our portfolio of 5,800 hotels and resorts across 18 brands in more than 100 countries.
For travelers who love all things autumn, Crystal Springs Resort, New York City's closest destination resort, features special offers and experiences to meet the demands of everyone's fall bucket list. Located only 80 minutes outside New York City in Sussex County, New Jersey, Crystal Springs Resort offers a quick getaway to enjoy fall foliage. Are any of these new offers or experiences on your bucket list?