Atop the new 2,886-passenger Celebrity Silhouette, there's an incongruous showstopper: a 12,000-square-foot field of real grass known as The Lawn Club. Boasting two restaurants, an art studio, a bocce court and a putting green — plus plenty of hammocks and Adirondack chairs and eight private rail-side cabanas — The Lawn Club hosts picnics at its grill and jazz concerts after dark, making it a super-sized version of the traditional sun deck.
Cruise lines are stacking their decks with new outdoor pleasures that reach well beyond the single-deck, single-pool configurations that once dominated every fleet. The new generation of cruise ships, whether large or small, has become longer and also wider, affording more room for alfresco activities. The reason? Cruise lines are trying to appeal to younger, more active passengers — and to passengers of any age who want to connect more directly with the seas. Decks now have room not just for strolling and lounging but for eating and shopping, golfing and jogging, movie watching and even surfing. As Brad Ball, spokesman for Silversea Cruises, puts it, "The old adage that cruises are meant for the newly wed and the nearly dead isn't true anymore."
In fact, Silversea's newest ship, Silver Spirit, is a perfect example of the outdoor revolution's sweep through the industry, transforming even the small, more staid, premium vessels. The 540-passenger Silver Spirit features 60 percent more outdoor deck space than older members of its fleet. Not only are the stateroom verandas larger, but the decks themselves have space for Silversea's first outdoor restaurant, where guests can cook their own dishes over hot volcanic rocks under open skies.
More elbow room on deck and more outdoor activities also influenced the design of Hapag-Lloyd Cruises' 516-passenger Europa 2, launched last year. Europa 2 not only offers one deck more than its older sister, Europa, but 40 percent more outdoor space, including a broad, full walk-around teak deck. Its two-level pool deck with retractable glass roof has sun beds, a food bar and a movie screen.
When outdoor space becomes severely limited on a small ship, designers double up. The 332-passenger Paul Gauguin, which sails French Polynesia and the South Pacific, maintains a retractable marina platform for easy launch of its kayaks, paddle boards and sailboards — and when the marina closes up shop, the platform serves as a special alfresco dining spot.
Mid-sized cruise ships, those in the 1,000- to 3,000-passenger range, have more deck space to begin with, and their outdoor spaces are offering more seaside activities than ever before. Crystal Cruises' 1,090-passenger Serenity has room outside for two paddle tennis courts, golf driving nets, table tennis, a putting green, two swimming pools (one with a retractable glass dome) and an old-fashioned shuffleboard court. For dedicated walkers, there's a roomy teakwood deck with nary a lounge chair in the way.
Still bigger ships allow for still more elaborate activities on deck. Royal Caribbean International's resort-sized, 3,634-passenger Freedom of the Seas, launched in 2006, allotted 43 percent more space for its pool decks than earlier ships in its class. New outdoor space extenders include two hot tubs stretching 12 feet over the side of the ship, each enabling up to 16 people at a time to relax and reconnect with the sea. Freedom of the Seas also offers a Flow-Rider surfing experience in its stern, with a wall of water creating the big waves (although, amazingly, the ship's ice-skating rink with real ice is even more popular, especially on Caribbean cruises).
The decks of today's mega-cruise ships are likely to be lined with alfresco eateries and water parks. Norwegian Cruise Line's new 3,998-passenger Breakaway has both. The Waterfront is an outdoor boardwalk on Deck 8 with eight restaurants and two Norwegian bars. Breakaway's very top deck is under the command of the Aqua Park, billed as the world's largest water park at sea, with five full-sized water slides; two free-fall slides; and a three-deck sports complex with a ropes course, basketball court, rock climbing wall and nine-hole miniature golf course.
Presently the world's largest cruise ship, Royal Caribbean International's Allure of the Seas carries up to 5,408 passengers in a vessel five times the size of Titanic. The newest ship in Royal Caribbean's Oasis class is in nearly every way a floating resort, and its outdoor spaces rival those of a land-locked mega-resort. Two large hot tubs extend over the railings on Deck 15 in a designated Pool and Sports Zone, part of a parcel of facilities appealing to active families. Allure of the Seas' Boardwalk is an open-air Coney Island of shops, galleries and eateries; and its Central Park has thousands of real trees and plants under open skies. The ship also has room for the largest jogging course in the cruise industry, a zip line, two Flow-Riders for onboard surfing, a solarium with cabanas for adults, and an outdoor 750-seat theater on the stern where DreamWorks Animation Studios stages aquatic shows.
Perhaps Princess Cruises' 3,560-passenger Royal Princess epitomizes the "all passengers on deck" array of expanded outdoor activities now available on larger cruise ships. The ship that pioneered "Movies Under the Stars" has enhanced its plus-sized decks not only with an outdoor jogging track and an outdoor dance club, but also offers The Sanctuary, a hideaway sundeck for adults. Most emblematic of Royal Princess' big push outward is the SeaWalk deck. Cantilevered 28 feet over both sides of the ship, SeaWalk is a glass-bottomed walkway pitched 128 feet above the whitecaps, producing a new rush for adventurous deck strollers.
With outdoor options ranging from serenity decks with private cabanas and croquet courts to lido decks fitted out with elaborate water parks, what's on deck defines a cruise ship's character — and the ways its passengers can enjoy and connect with the elements.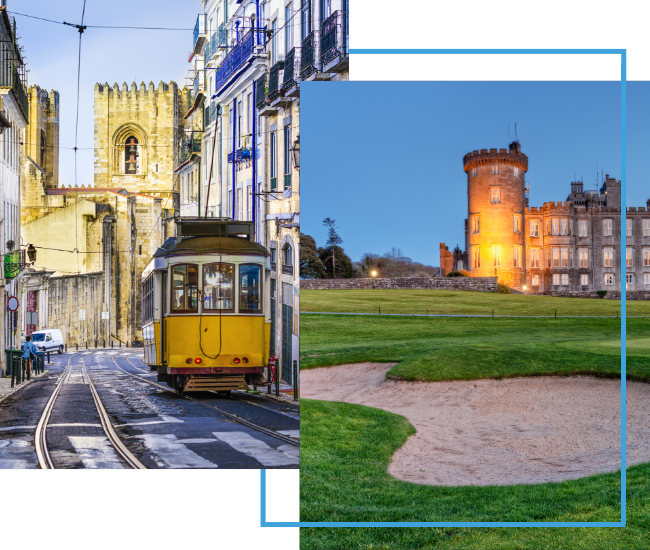 FX Excursions
FX Excursions offers the chance for once-in-a-lifetime experiences in destinations around the world.
Explore Excursions
There is something magical about sipping a glass of local wine while watching the sun slip into the Aegean Sea as the afterglow tinges traditional, white-washed Cycladic houses with glorious shades of rose, purple and gold. Ancient Greeks believed Helios, the Sun God, caused sunsets by driving his fiery chariot into the sea. Standing at water's edge in Mykonos, watching the sky slowly turn from purple to inky black, you almost believe it.
Sponsored Content
United Airlines is in the midst of a major initiative to modernize its fleet over the next several years. After first announcing the plan in 2021, planes fitted with United's signature interior are finally beginning to appear across the airline's narrowbody fleet of Boeing and Airbus planes. United flyers are sure to notice these enhancements from the moment they step on board: Each new or updated plane sports remodeled seats, seatback entertainment screens for everyone, Bluetooth connectivity and more, all adding up to a better experience on every journey.
The prospect of a post-visit treasure hunting session inside the shops of landmark museums such as the Louvre in Paris, the Uffizi Gallery in Florence and The British Museum in London can be irresistible. However, some of Europe's smaller and more unusual museums boast retail spaces with a surprising "wow" factor, often as well-curated as the galleries.