NO MODERN CRUISE LINE can match Cunard Line's legacy at sea, dating back to 1840 and its trans-Atlantic steamboat days. Cunard operated the first passenger ship lit by electricity, the first with an indoor swimming pool and the first to offer an around-the-world voyage, in 1922. During World War II, its ocean liners transported more than 2 million service personnel, prompting Churchill to credit Cunard with shortening the war by a full year. Cunard was not only the first line to carry passengers on regularly scheduled trans-Atlantic passages, but today it is the only cruise line to do so.
Cunard's crossings as well as its other voyages are distinguished by its traditional British cruising style, focusing on the elegance and mystique of ocean travel. Jackets are required even on informal nights. Professional librarians staff vast onboard libraries. Nannies attend to the kids. "Gentlemen Dance Hosts" abound. Cunard's vessels are designed as ocean liners with Edwardian- and Victorian-inspired interiors, not as contemporary cruising ships. In keeping with the old-fashioned, more leisurely style, Cunard passengers can expect a lineup of renowned lecturers, Shakespearean actors, West End theatrical performers and a full scones-and-clotted-cream afternoon tea in the Queens Room, complete with Cunard's renowned White Star service.
Cunard's three ships, the Queen Victoria, Queen Elizabeth and Queen Mary 2, each carry slightly more than 2,000 passengers. The largest, Queen Mary 2, accommodates just half as many passengers as today's mega-ships, but it is nearly as long and almost as heavy. That means there's ample space for everything one would need on a trans-Atlantic or world cruise, from the world's largest floating bookshop and library to the first full-scale planetarium at sea — not to mention the industry's only pet lodgings, featuring two kennel masters, an exercise area and room service.
Cunard delivers a formal but leisurely luxury cruise experience, a rarity these days, but the line is introducing new itineraries in a push to expand its passenger base to include more Americans, Canadians and Australians. While Cunard has scheduled 22 seven-night trans-Atlantic cruises in 2018, the newly expanded Queen Elizabeth will be dispatched first to Australia and Japan for the cherry blossom season and then, for the summer of 2019, to Alaska, where Cunard has not ventured in more than 20 years. Meanwhile, passengers can book a special Voyage du Vin on the Queen Victoria departing June 1, 2018, for tastings of Iberian wines; A Journey of Genealogy trans-Atlantic crossing on the Queen Mary 2 Nov. 4, 2018, with Ancestry.com on board; or, if you're quick, a Dec. 8, 2017, QM2 trans-Atlantic crossing with The New York Times' puzzle editors celebrating the 75th anniversary of the NYT's own version of the crossword puzzle.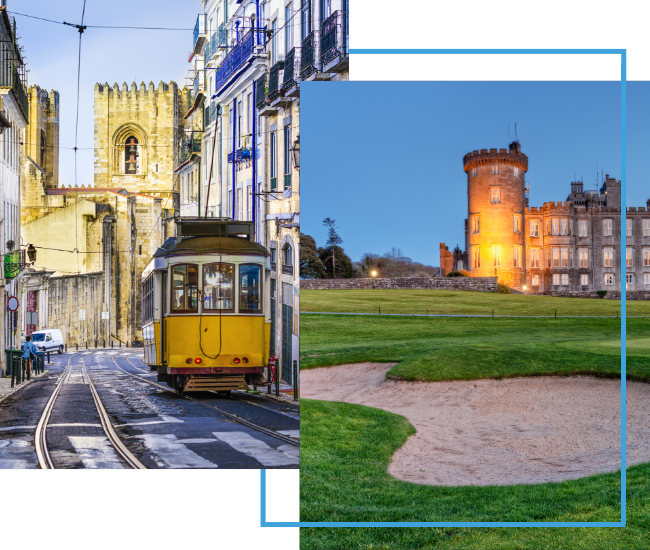 FX Excursions
FX Excursions offers the chance for once-in-a-lifetime experiences in destinations around the world.
Explore Excursions
Did the new film Oppenheimer rouse your interest in the nefarious world of international espionage? You can go straight to the real-life setting for covert actions this November (Nov. 10–12), when La Fonda on the Plaza in Santa Fe hosts a specially themed "Spies, Lies and Nukes" weekend. The hotel actually served as the retreat location for Manhattan Project scientists, who stayed at La Fonda on the Plaza to take a break from the stress of their work. During the weekend, the property's La Fiesta Lounge will make a tasty nod to those days by serving up a special Atomic Martini.
Sponsored Content
Exclusive Sailing with Global Traveler
Ever want handcrafted martinis and freshly shucked oysters delivered straight to your room? The Read House's New Martinis & Pearls service has you covered. Shining in 1920s-themed decor, the historic hotel in the heart of Chattanooga offers a true Gatsby-esque experience, now further elevated with this upscale amenity. Guests can now indulge in their perfectly chilled martini, made to order, and "pearls" (oysters) in the comfort of their room.