For many, Antarctica, the pristine Seventh Continent, ranks as the ultimate cruise destination — the Kingdom of Ice (stronghold of 99 percent of the world's frozen water) teeming with marching penguins, elephant seals and albatross but devoid of an indigenous human population as well as shopping ports, trendy cafés and beaches for sunbathers.
The sailing season is brief — December and January are the prime months — and the journey long, arduous, chilly and expensive. The typical Antarctic cruise entails a substantial international flight to Buenos Aires or Santiago; a charter flight to tiny Ushuaia, Argentina, the world's southernmost town; and finally an open-water cruise lasting upwards of two days both coming and going through the storm-lashed Drake Passage that separates the White Continent from the rest of the civilized world. It's a cruise for the hearty and adventurous, more an expedition to the literal ends of the Earth than a casual holiday. Tourists didn't begin making landfall here until the 1960s, and Antarctica remains a rare cruising destination. Even its polar opposite, Alaska, sees 30 times as many cruise visitors annually. Nevertheless, several cruise lines have begun to provide luxurious passage to the planet's southernmost extreme, even if wool hats, parkas, thermal underwear, waterproof packs and high rubber boots figure prominently on the must-pack list.
Seeing Antarctica in relative comfort and style is now possible because of companies like Silversea Cruises. Its Antarctic vessel, the Silver Explorer, carrying just 137 passengers, undertakes eight voyages annually, round-trip from Ushuaia between November and March. Silversea's shorter 10-day expeditions require four days at sea crossing and recrossing the Drake Passage, with six days spent exploring points along the Antarctic Peninsula. Here, passengers take inflatable Zodiacs, setting foot on the ice at scenic coves, islands, research stations and former whaling outposts. Exact locations always depend on weather and sea conditions. Silversea's longer 18-day cruises add stops in the Falkland Islands (Islas Malvinas), where penguins far outnumber people, and South Georgia, where passengers visit famed South Pole explorer Ernest Shacklelton's grave and a whaling museum at Grytviken. The Silversea cruises include charter flights to and from Buenos Aires, complimentary parkas, cold-weather gear rentals, butler service, onboard gratuities, naturalist guides and Zodiac drivers.
The 450-passenger, all-suite Seabourn Quest also makes a trip to Antarctica a luxury experience with four round-the-Horn cruises between Buenos Aires, Argentina, and Valparaíso in Chile in November, December, January and February, each lasting about three weeks. The Antarctic portion takes up about a third of these voyages, which also visit the Falkland Islands, Strait of Magellan and Chilean fjords. Seabourn boasts a large team of exploration leaders, photographers, lecturers and naturalists and provides passengers with parkas, backpacks and Zodiac landings.
The 960-passenger, high-end Crystal Symphony plies a similar route to that of Seabourn on an 18-night cruise setting out Jan. 27, 2016. Note that under international guidelines, however, vessels with more than 500 passengers are not allowed to conduct shore excursions in Antarctica, meaning guests can see a stunning array of icebergs, glaciers, penguins, seals and whales but not touch shore. The same restriction applies to the 2,170-passenger Celebrity Infinity — replete with food and wine pairing workshops and a Canyon Ranch spa — which makes a 14-night voyage beginning Feb. 14, 2016, that includes Paradise Bay and Elephant Island along the Antarctic Peninsula.
For a fuller immersion in the Antarctic experience, more adventurous cruisers favor expedition-style voyages featuring smaller ships and fewer onboard amenities, such as those offered by Quark Expeditions, Abercrombie & Kent or Lindblad Expeditions/National Geographic. Lars-Eric Lindblad delivered the first band of ecotourists to Antarctica in 1966, and his son, Sven Lindblad, has teamed up with National Geographic to continue that tradition. Employing the 148-passenger National Geographic Explorer and the 102-passenger National Geographic Orion, Lindblad's fleet features an onboard National Geographic-certified photographer, an undersea specialist and a roster of expert naturalists and lecturers, giving voyages an educational focus. There are two cruises monthly from November through February. The 12-day cruise from Ushuaia crosses the Drake Passage and devotes six days to exploring the Antarctic Peninsula's wildlife, history and terrain, while the 24-day cruise adds two days in the Falklands and five days in South Georgia, home to tens of thousands of king penguins.
Abercrombie & Kent, with 175 Antarctic expeditions under its belt over the last quarter century, now charters the 199-passenger Le Boreal for 12- and 17-day cruises in the region. Le Boreal is quite luxurious for an expedition-style vessel, equipped with elevators, private balconies and a theater. There's even butler service in the suites, but don't expect specialty restaurants, climbing walls or a full-service spa. The 12-day cruise sailing from Ushuaia spends five days on the Antarctic Peninsula, with two Zodiac excursions daily, while the 17-day cruise adds the Falklands and three days in South Georgia.
Norwegian-based Hurtigruten employs the 318-passenger MS Fram to explore Antarctica from its base in Ushuaia and targets Norway's former whaling sites in the region. In 2016 it will add a second ship, the MS Midnatsol, which will make 10 Antarctic cruises annually from Punta Arenas, Chile. Both of Hurtigruten's ships, where English and Norwegian are spoken, offer optional "extreme excursions" including kayaking, glacier skiing, camping and snorkeling.
Adventurous shore excursions are also a hallmark of Quark Expeditions, a polar specialist offering a wide range of expedition-style cruises in Antarctic waters on two ships, the 117-passenger Sea Adventurer and the 189-passenger Ocean Diamond. Quark's fairly economical 11- and 12-day cruises from Ushuaia have multiple departures November through March and take in both the South Shetland Islands and the Antarctic Peninsula.
Quark also provides 13- to 15-day voyages that cross the Antarctic Circle, the geographic marker at 66° 33' S that circumscribes the southern Frigid Zone. Most Antarctic cruises do not go this far south. Quark also offers an ingenious if expensive time-saver, the "fly-cruise," which erases the usual 600-mile, 36- to 48-hour crossing of the Drake Passage that begins and ends many Antarctic cruises. Employing special three-hour charter flights from Punta Arenas, Chile, directly to King George Island, Quark's fly-cruises give passengers plenty of extra time to try overnight camping, kayaking and snowshoeing on the White Continent, where the ice underfoot can be as deep as two miles.
Finally, not to be overlooked if you are already traveling Down Under, are cruises from New Zealand that explore the far side of Antarctica. The sailings, with stops at "forgotten" subantarctic islands, are lengthy, but eastern Antarctica has some staggering attractions, including McMurdo Sound, the Ross Ice Shelf (the world's largest body of floating ice) and the preserved huts of legendary polar explorers, including Scott and Shackleton. Heritage Expeditions operates such voyages in January and February out of Invercargill aboard the 50-passenger Spirit of Enderby, an oceanographic research vessel with an ice-strengthened hull, a Russian crew and an Australian and New Zealander staff of cooks, guides and lecturers. Requiring a full month at sea, these expeditions feature accommodations ranging from bunks and shared bathrooms to full-service suites, with fares starting at $20,000 per traveler.
By whatever ship in whatever style, cruising the pristine, ice-laced waters of Antarctica is a primordial experience, sweeping passengers as far from the madding crowds as one can sail.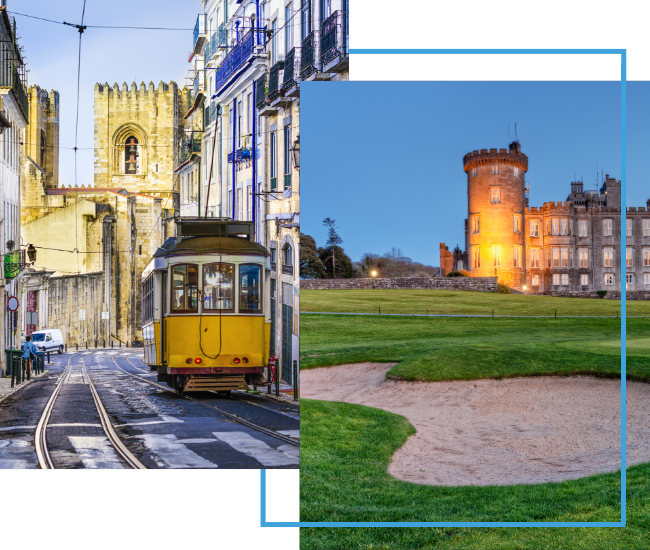 FX Excursions
FX Excursions offers the chance for once-in-a-lifetime experiences in destinations around the world.
Explore Excursions
There's no doubt the northern lights are awe-inspiring and spectacular. Unfortunately, they're also fickle and fleeting, and despite your best-laid plans of checking this item off your bucket list, sometimes Mother Nature's luminescent show just doesn't cooperate. But one cruise line has a new fail-safe in place.
Sponsored Content
Whether it's the people, the craic (fun) or the coasts, travelers always find something to love about the island of Ireland. What fills your heart?
Think you need a degree in sailing to enjoy a yachting holiday? Dream Yacht Worldwide, a leader in yacht charters, wants you to relax and enjoy the journey. Newly expanded to include the British Virgin Islands, Martinique, Tahiti and the Seychelles, the "Easy Crewed" offered by Dream Yacht Worldwide also include charter options in Greece and Croatia.