For maritime travelers seeking the closest possible contact with exotic wildlife, the Galapagos archipelago is the unsurpassed choice. Nowhere else are the indigenous birds, reptiles and mammals so at ease with humankind, unintimidated, unafraid, almost tame. "The place is a new creation," an early visitor proclaimed nearly two centuries ago, and it remains largely so today, a Jurassic Park of sorts, its dinosaurs miniaturized into free-ranging iguanas. The creatures of this Eden are neither fearful of nor hostile to the bands of tourists who island-hop by ship and yacht, disembark from Zodiacs and fan out in small groups on restricted pathways to comb these wild and desolate volcanic islands day after day. From playful sea lions, brown penguins and unruffled blue-footed boobies to the signature giant tortoises themselves, whose life expectancies dwarf those of mankind, these are the residents of a UNESCO World Heritage site and Biosphere Reserve that served as the real-life basis for On the Origin of Species, the landmark scientific study penned by Charles Darwin, who was inspired by his own passage to these enchanted islands two centuries ago.
Situated 600 miles west of Ecuador, the 18 major islands forming the Galapagos archipelago lie within the boundaries of a highly regulated marine national park. Nearly 90 registered yachts and ships are available for island expeditions, but shore excursions are limited to groups of no more than 16 persons, organized in two- to four-hour shifts. Naturalist guides, certified by Ecuador's National Park Service, are required to conduct each group stepping ashore. Moreover, no Galapagos cruise vessel may carry more than 100 passengers. Previously, Global Traveler covered three major cruise lines — Silversea Cruises, Celebrity Cruises and Lindblad Expeditions/National Geographic — that serve the Galapagos on an intensive basis year-round. These lines provide many of the amenities of a full international cruise experience, albeit on boutique-sized vessels and with an all-consuming focus on ecotourism. The 100-passenger Silver Galapagos, the 98-passenger Celebrity Xpedition and the 96-passenger National Geographic Endeavour continue to ply the Galapagos in style, but several smaller ships offer some fine options, too.
Un-Cruise Adventures, known for its adventurous high-end tours in Alaska, Hawai'i, the Columbia River and Mexico's Sea of Cortez, launches its first venture into the Galapagos with eight departures in 2016 (Feb. 17, March 16 and 30, May 25, July 6, Aug. 3, Sept. 14, Nov. 9). Un-Cruise's 10-day itinerary begins with a two-day stay in Ecuador's high-altitude capital, Quito, with guests lodged at Casa Gangotena, the 19th-century residence of several past presidents and now a boutique hotel located in the center of Quito's colonial Old Town. After a four-hour flight from Quito, travelers disembark on the island of San Cristóbal, where Darwin began his exploration of the Galapagos in 1835, and then board the 48-passenger La Pinta for their own week of exploration, spanning eight islands and islets. La Pinta is equipped with a glass-bottomed tour boat, kayaks, snorkeling equipment, wet suits, fitness equipment, a natural history library, a sun deck and hot tub, as well as two categories of staterooms, all furnished with private baths and floor-to-ceiling windows. The fare includes park fees, taxes, transfers and tours as well as onboard premium wines, beer and spirits. Ten-day full private charters are offered, too — at $434,545 a pop.
The Un-Cruise cruise calls on islands no Galapagos visitor should pass up, sailing from Isla San Cristóbal to Isla Española (home to nearly the entire world's population of waved albatross) and then to Isla Santa Cruz, where tours of the Charles Darwin Research Station and the Tortoise Center precede a poolside lunch at the Finch Bay Eco Hotel and an afternoon hike into the natural habitat of the iconic giant tortoises which can be observed here. The cruise continues to Sombrero Chino Islet (where there's a chance to swim and snorkel with white-tipped reef sharks and the tiny Galapagos penguins) and both Isla Bartolomé and Isla Santiago (famed for their stunning primeval panoramas, white sandy beaches, flocks of pink flamingos and cavorting sea lions). The last stop, Isla Genovesa, the archipelago's "bird island," is resplendent with Darwin's finches, frigate birds, storm petrels, red-footed boobies and shy short-eared owls. Throughout the sailing the emphasis is on recreation and adventure, with numerous opportunities to walk the rough terrain and plunge into the waters where schools of friendly residents prove always eager to party.
Another new option in high-end small-ship cruising is the 20-passenger MV Origin, a luxury yacht owned and operated by Ecoventura, making its Galapagos debut Jan. 3, 2016. Ecoventura's founder, Santiago Dunn, intends "to make the Origin the most comfortable and environmentally efficient yacht in Galapagos," reducing its fossil fuel consumption dramatically while maintaining a top speed of 12 knots "so that guests can spend as much time as possible at each visitor site." Two naturalist guides and a concierge will be at the beck and call of the 20 passengers, who will be treated to a complimentary open bar and gourmet meals prepared by local chefs. The 10 staterooms, each 140 square feet, feature private bathrooms, panoramic windows, king beds, fine linens and satellite TVs. Laundry service, cooking demonstrations, yoga workouts, sundeck recliners and a Jacuzzi will also be available. The all-inclusive package encompasses shore excursions, snorkeling equipment, wet suits, stand-up paddle boards and sea kayaks.
The MV Origin's year-round departures on Sundays from San Cristóbal are slated to cover two distinct itineraries. The seven-night western/northern route visits the islands of Genovesa, Fernandina, Isabela, Santiago and Santa Cruz. The seven-night central/southern route calls on Española, Floreana (Post Office Bay), Bartolomé, South Plaza, North Seymour and Santa Cruz islands. Both routes take in the Charles Darwin Research Station and include snorkeling with the penguins and swimming with the sea lions. Ecoventura also offers special family cruises, women-only expeditions and outings with scuba diving.
If the MV Origin lives up to its advance billing, it could become the leading luxury yacht in the Galapagos. Ecoventura, a family-owned company based in Ecuador, certainly has the background to pull this off. In operation since 1990, it transports 4,000 passengers annually on its fleet of three identical 20-passenger motor yachts (Eric, Flamingo and Letty) and a 16-passenger dive vessel (the MV Galapagos Sky). Certainly the launch of the MV Origin next year, along with the arrival of Un-Cruises, will put more passengers on the higher rungs of the luxury cruise ladder in the ever less rough and remote lost world of the Galapagos.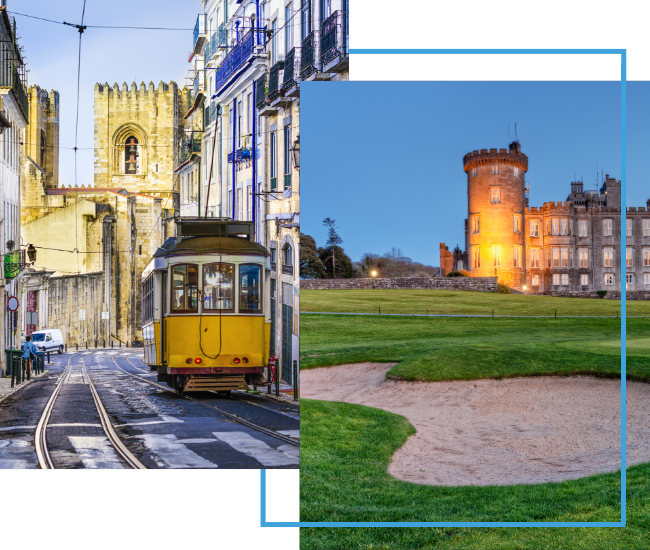 FX Excursions
FX Excursions offers the chance for once-in-a-lifetime experiences in destinations around the world.
Explore Excursions
There's no doubt the northern lights are awe-inspiring and spectacular. Unfortunately, they're also fickle and fleeting, and despite your best-laid plans of checking this item off your bucket list, sometimes Mother Nature's luminescent show just doesn't cooperate. But one cruise line has a new fail-safe in place.
Sponsored Content
The Islands of Tahiti are among the most beautiful and sought-after vacation destinations in the world. The endless images of overwater bungalows with Bora Bora's majestic peak towering over waters of every shade of blue have an intrinsic pull. But with 118 islands and atolls to explore, there is so much more to this spectacular region of the Pacific.
Think you need a degree in sailing to enjoy a yachting holiday? Dream Yacht Worldwide, a leader in yacht charters, wants you to relax and enjoy the journey. Newly expanded to include the British Virgin Islands, Martinique, Tahiti and the Seychelles, the "Easy Crewed" offered by Dream Yacht Worldwide also include charter options in Greece and Croatia.