IT WOULD BE DIFFICULT TO FIND a cruise company more kid-friendly than Disney Cruise Line, but even at Disney, where animated characters rule the waves, adults can still take command of the helm. Each of Disney's four ships features areas open from morning to night where adults can enjoy kid-free dining, recreation and entertainment options. The Quiet Cove offers an adults-only pool, hot tub and splash-up bar. One deck up lies an adult sundeck and sunbathing area. The Remy and Palo restaurants are adults-only, too, as is the Senses Spa & Salon with a full range of spa and beauty treatments including a thermal suite with sauna, whirlpools and heated ceramic loungers. Cruises offer mixology and tasting classes and shore excursions off-limits to kids, and in the Caribbean, Disney's private island even includes an adults-only beach with cabanas, bar and barbecue buffet. Back on board, in The District, Disney created an animated corridor of pubs, cocktail bars and nightclubs restricted to the 18-or-older crowd.
Disney is not alone in offering adults-only zones and facilities on its regular cruise ships. Norwegian Cruise Line equips its vessels with The Haven, a ship-within- a-ship containing its own concierges, around-the-clock butlers, sundeck, lounge, restaurant and staterooms, all reserved for passengers 18 and older. Celebrity Cruises maintains its own 18-plus sanctuary, The Retreat, featuring personal butlers, a private restaurant, a pool area and an exclusive lounge. Royal Caribbean's ships offer The Solarium, where adults can enjoy private hot tubs, a pool and a full bar surrounded by a glass canopy. Princess Cruises has a similar adults- only inner sanctum known appropriately as The Sanctuary. And on Seabourn Encore and Seabourn Ovation, cruisers can rent an adult escape zone, known as The Retreat, by the half or full day. In addition to a hot tub and bar, Seabourn's adults-only retreat provides 15 cabanas, each lavishly furnished with a couch, dining table, flat-screen TV, Bluetooth headsets, slippers, towels, souvenir tote bag, stocked minibar, fruit plate, lunch service, afternoon tea delivery and a bottle of Bollinger Champagne.
Such adults-only zones have become quite popular, but they encompass only a fraction of the whole cruise ship, where the majority of facilities and activities one might want to enjoy are not kid-free. For those seeking a full adults-only cruise, the options are more limited but well worth considering.
From the start, Viking Ocean Cruises, with its new fleet of 930-passenger ships, restricted its passengers to those age 18 and older. Recently Viking extended this policy to its vast fleet of river ships. Today there are no facilities or programs geared to infants, children or teenagers on any Viking cruises. Parents and grandparents will have to leave the kids at home.
The world's newest luxury cruise line, Virgin Voyages, will also bar passengers under 18 when it begins operations in April. The first of Virgin's three ships, the 2,770-passenger Scarlet Lady, begins a year-long program of four- and five-night cruises in Caribbean waters with nary a child in sight. Virgin Voyages' founder, billionaire and airline owner Richard Branson, promises to deliver an "adult-by-design experience at sea." The emphasis rests on combining relaxation and activity on an all-inclusive, laid-back, upscale sailing resort.
Virgin Voyages will offer passengers the choice of more than 20 eateries, intimate and open long hours as well as Champagne on demand, a range of RockStar suites, karaoke and DJ spaces, outdoor yoga, a jogging track, a boxing ring and a spa, plus the only tattoo parlor at sea, Squid Ink. Add to that an onboard record shop with listening stations and a vegan/vegetarian restaurant churning out dishes that can turn "naughty" with meat add-ons, and you have something approaching a children's cruise for grownups — perhaps the unspoken aim of all adults-only cruising.
THE BRITISH VERSION
Three British-style cruise lines boast kid-free, adults- only ships for passengers seeking to eliminate the hassles and distractions that might be posed with families on board.
The first, P&O Cruises, now sails two adults-only ships: the 1,874-passenger Aurora and the 2,094-passenger Arcadia. The second, Marella Cruises (formerly Thomson Cruises), launched the 1,814-passenger Marella Explorer 2 last year, the brand's first vessel exclusively for passengers 18 and older. The third choice, Saga Cruises, raised the age bar higher yet, setting the minimum passenger age on the 999-passenger Spirit of Discovery and new Spirit of Adventure at a lofty 50 years old.
All three lines prove very British indeed, seeing few travelers from outside the United Kingdom, and they seem somewhat staid by New World standards. Expect formal nights along with regular doses of ballroom dancing and shuffleboard.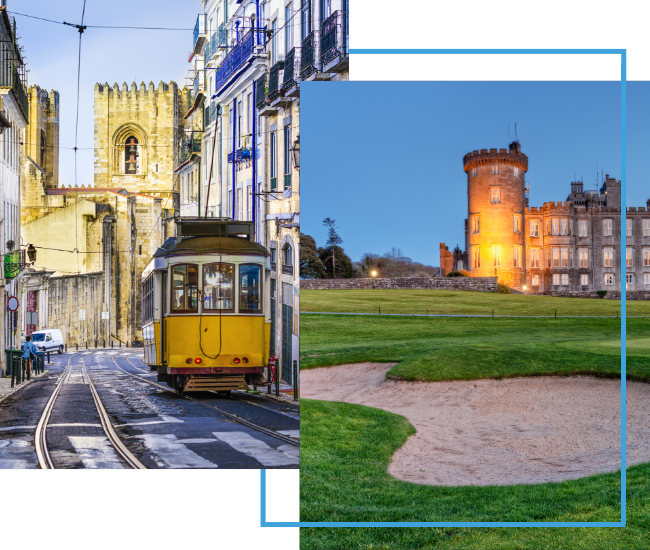 FX Excursions
FX Excursions offers the chance for once-in-a-lifetime experiences in destinations around the world.
Explore Excursions
Travel can take a toll on your body and soul; these products keep you looking (and feeling) good. From a clever shoe that puts a spring in your step (and is effortlessly easy to put on and remove) to a lightweight hair dryer and a night cream that works wonders on tired, dehydrated skin, here are three must-haves to tote on your next trip:
Sponsored Content
Exclusive Sailing with Global Traveler
Pleasant weather, autumn foliage and vibrant flowers are among the many delights awaiting nature lovers at botanical gardens and arboretums across the United States. However, some of these green spaces take on additional color this month and through Halloween when enterprising gardeners, landscape architects, management and other creative minds cast a spell with themed environments running the gamut from spooky to utterly bewitching.