ONCE KNOWN AS THE "END OF THE WORLD" or the "Untouchable Continent," Antarctica welcomed 51,707 passengers between 2017 and 2018. Travel to Antarctica moved closer to the limelight over the years, all thanks to the pioneering work of one man who had a vision to bring adventurous and education-minded tourists to remote destinations around the world in small expedition ships.
Lars-Eric Lindblad led the first travelers' expedition to Antarctica in 1966, setting the standard for Antarctic travel with the use of French-made inflatable Zodiac boats and a small ship filled with crew members, naturalists and lecturers to help educate guests about the destination. The expedition was not Lindblad's first (he started Lindblad Travel in 1958), and it would definitely not be his last, as this adventurous environmentalist set out to explore more and more exotic locales alongside like-minded travelers.
Lindblad is often referred to as the father of ecotourism, but the adventurous spirit didn't fall far from the tree, and it was his son, Sven-Olof Lindblad, who would eventually launch the company as it's known today, Lindblad Expeditions. In 2004 Lindblad Expeditions partnered with National Geographic to offer life-changing adventures on all seven continents. Together Lindblad Expeditions and National Geographic pioneered culturally and environmentally conscious adventure travel by launching the first kayaking excursions in the Arctic, Antarctica and the Galápagos and the first to launch an undersea exploration program.
Today the company employs a full-time certified National Geographic photo instructor on board each expedition and a National Geographic photographer on board every departure of the National Geographic Explorer and National Geographic Orion ships, willing to help guests get the best possible shots to return home with some truly memorable souvenirs.
Each voyage from Lindblad Expeditions also includes time for guests to interact with world-renowned scientists, researchers, explorers and photographers on board to help deepen passenger understanding of the natural surroundings, history and culture of the destinations. The company operates with a staff-to-guest ratio of no more than one to 16, so every guest has the opportunity or option of one-on-one time with these experts in their respective fields.
Lindblad Expeditions cruises sail to all seven continents, with many expeditions touching more than one destination throughout the journey. Popular cruises include a 13-day Passage Through Egypt, a 14-day Journey to Antarctica: The White Continent and an eight-day Sailing the Caribbean. The fare covers just about everything once passengers are aboard, including meals and non-alcoholic beverages (although a few ships include bar tabs, gratuities and WiFi in the all-inclusive plan), filtered water, snacks and hors d'oeuvres during recaps, fitness center access, access to a fully stocked library and physician services on board. Ashore, guests can take advantage of complimentary excursions, hotel bookings, meals on land (when part of the itinerary), entrance fees, transfers and presentations.
Education and access to knowledgeable staff set Lindblad Expeditions apart from other expedition cruise companies, and the company continues to add more and more voyages to its itineraries every year, offering guests more options for journeying with this adventurous company.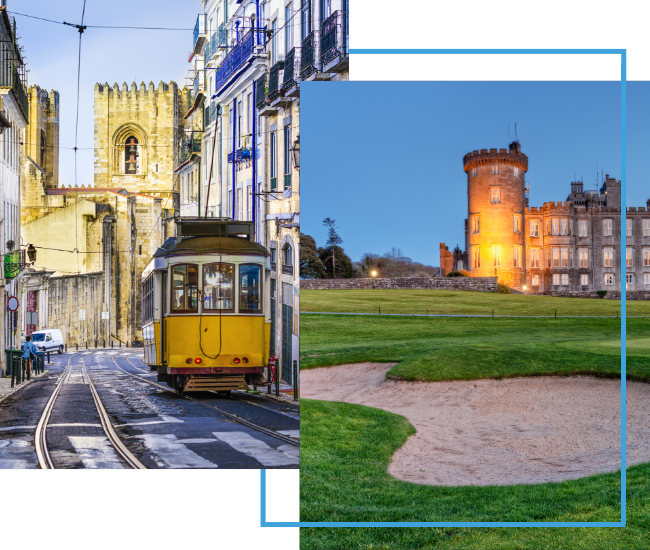 FX Excursions
FX Excursions offers the chance for once-in-a-lifetime experiences in destinations around the world.
Explore Excursions
Ever since opening in 2021, Nobu London Portman Square has served as the focal point for many gatherings, stays and experiences. This fall the hotel's Nobu Bar adds four more reasons to visit with an exciting array of offerings, menus and events.
Sponsored Content
The Islands of Tahiti are among the most beautiful and sought-after vacation destinations in the world. The endless images of overwater bungalows with Bora Bora's majestic peak towering over waters of every shade of blue have an intrinsic pull. But with 118 islands and atolls to explore, there is so much more to this spectacular region of the Pacific.
There's no doubt the northern lights are awe-inspiring and spectacular. Unfortunately, they're also fickle and fleeting, and despite your best-laid plans of checking this item off your bucket list, sometimes Mother Nature's luminescent show just doesn't cooperate. But one cruise line has a new fail-safe in place.