VIKING RIVER CRUISES has become familiar to millions of TV viewers, chiefly through its sponsorship of the hit PBS series Downton Abbey. Those beguiling ads paint a picture of a premium cruise line delivering unforgettable experiences on the legendary riverways of northern Europe — the Danube, the Rhine, the Seine — and the picture is accurate. Passengers can expect a grand river tour filled with spectacles and special experiences, rendered in sophisticated style. Founded in 1997 by Torstein Hagen, who often appears in the Viking ads, the line grew especially rapidly, adding 40 of its signature 190-passenger Longships between 2012 and 2016 to become the largest river cruise line in the world.
Viking River Cruises has long catered to the North American market, its all-inclusive sailings replete with free unlimited WiFi; complimentary beer, wine and soft drinks with onboard lunch and dinner; one shore excursion in every port at no charge; and cultural enrichment programs galore. The hallmark of a Viking cruise is luxury without pretense on a sleek, modern, Scandinavian-style vessel, delivering what chairman Torstein Hagen dubs "the thinking person's cruise." Hagen explains, "Our guests are experienced travelers who appreciate immersive cultural experiences, while also exploring the world in comfort."
While several river cruise lines are even more upscale than Viking, no line comes close to Viking's vast choice of European riverways, ports, itineraries and cruising dates. Moreover, Viking is set to introduce seven new river ships in 2019. And while North Americans remain the main focus for Viking, the Chinese gain market share. This year, Viking River Cruises added 100 sailings on the Rhine and Danube for Chinese travelers, with Mandarin the onboard language.
Viking River Cruises is also bolstering its presence on riverways worldwide. It already sails in the Dnieper River in Ukraine, the Volga River in Russia, the Yangtze in China, the Irrawaddy in Myanmar and the Mekong in Cambodia and Vietnam. With a rebuilt and redesigned 48-passenger ship, the Viking Ra, Viking now offers 12-day cruises of the Nile in Egypt. It even has its eye on the Mississippi, where Viking hopes to discover America by launching a fleet of 300-passenger expanded Longships as early as the 2019 season.
Meanwhile, Viking's latest innovation is to combine the two main types of cruising into one, seamlessly linking a river cruise with an ocean cruise, entirely on Viking vessels. In 2019 it offers two such itineraries, one joining a Longship on the Rhine with a journey to the fjords of Norway (15 nights) and another combining a Danube and Rhine sailing with an ocean cruise ending in Bergen, Norway (22 nights). As chairman Hagen says, a Viking combo cruise "marries the river and sea into a single, unified journey."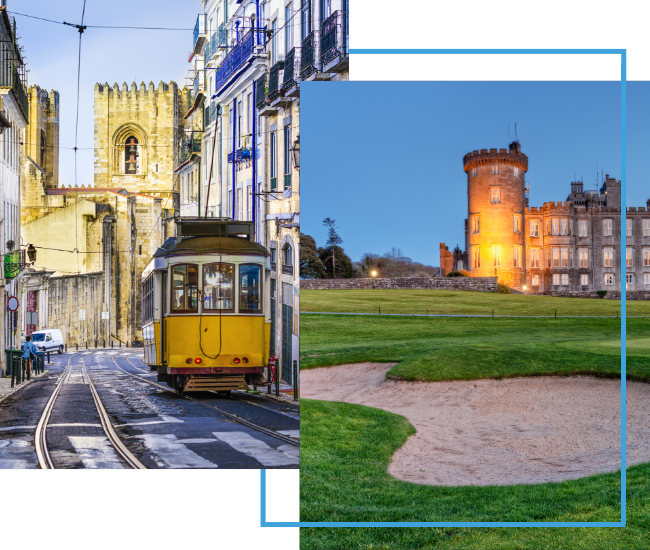 FX Excursions
FX Excursions offers the chance for once-in-a-lifetime experiences in destinations around the world.
Explore Excursions
Corsica with steep, gray cliffs overlooking the Mediterranean and sandy beaches attracting summer visitors, is a French-governed island sometimes confused with Sardinia and Sicily, Italian islands to the south. Fortunately, all three islands share the same love for good wine, food and sun-splashed beaches.
Sponsored Content
Nashville's once-modest skyline continues to evolve as its luxury market grows. Lavish hotel properties are added to the landscape while acclaimed chefs stake claim in the robust culinary scene and premier cultural offerings round out the city's repertoire.
If you're ready to do a little holiday catch-up with your besties, make a beeline for Conrad New York Downtown. The lobby metamorphosed into a holiday forest of heavenly scented, decorated Virginia Spruce trees. Make your first stop ATRIO Barista Station in the lobby for a complimentary hot spiced apple cider (until Dec. 3) or hot chocolate (Dec. 22­–24).