According to various published reports, females make up merely 2–3 percent of ship captains worldwide. So it's no wonder guests on board a cruise or yachting expedition feel surprised to find a woman in charge of their sailing ship. San Diego native Christiana Virgilio, captain of BIG EAGLE with Fraser Yachts for 17 years, has grown used to people stopping her to ask for access to the captain, never expecting she is the one who helms the ship. "Whenever someone asks me to speak with the captain," she said, "I always smile, then say, 'Sure, how can I help?'"
Hailing from Italy, Capt. Serena Melani, the new master of EXPLORA I (the first ship of Explora Journeys' luxury fleet that launched this summer) was the world's first female captain to bring a cruise ship out of a shipyard in 2020. She looks back at the beginning of her career as challenging. "It was difficult to find my first job on board a ship, and I can still remember being the only woman on board. Today, I'm thankful to see there are more and more opportunities open to women in the industry," she said.
Windstar Cruises' Capt. Belinda Bennett agrees change is afoot but points out it has been slow sailing. From remote Saint Helena, a 47-square-mile island and a British Overseas Territory, she not only reigns as Windstar's first (and only) female captain, currently in charge of Wind Spirit, but she also boasts honors as the first Black woman to work as a captain on a cruise ship. "I've run into both racism and sexism over the years, but I have never let it be an issue. It's not my problem, it's theirs," she said, noting she's refused to be broken, never fearing working harder than her male colleagues. "Don't be afraid to come to sea," she advised water- loving women considering a career as a captain. "You get to see the world and be paid for it." She urges would-be female captains to "work hard, be strong and don't let anything deter you."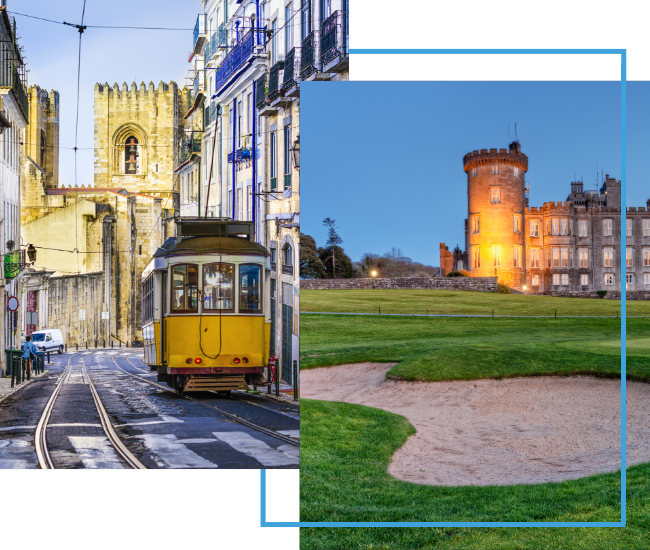 FX Excursions
FX Excursions offers the chance for once-in-a-lifetime experiences in destinations around the world.
Explore Excursions
It's time to start dreaming of your next trip. Here's some destination inspiration for you. Take a visual journey through these U.S. Christmas markets with us.
Sponsored Content
Whether it's the people, the craic (fun) or the coasts, travelers always find something to love about the island of Ireland. What fills your heart?
Everyone loves a good Christmas tree, but these iconic hotels around the world take it one step further with designer-styled trees illuminating lobbies and public spaces, wowing all who enter. From Lela Rose to Louis Vuitton, don't miss these ultra-luxury trees redefining tree decorating as we know it.