One could argue the cruising experience and industry have improved by leaps and bounds, thanks in part to the way cruise lines used the pandemic downtime to raise standards in dining, safety and comfort. However, trend reports from trade organizations like Cruise Lines International Association and conversations with representatives from ocean and river cruises reveal old tropes associated with cruising (slow-paced, large group walking tours, buffet dining) began sailing into the sunset long before 2020.
Although the plug-and-play value proposition of cruises at all price points remains appealing, travelers want more control over their vacation destiny. While cruise lines and trade organizations will always debate about how the cruise market will take shape moving into 2023, changing social norms, habits and preferences also redefine life on board and on shore.
"Cruise lines offering passengers ample opportunities to customize what they want to eat and do has been a big part of cruising for quite some time," observed Bob Levinstein, CEO, cruisecompete.com, whose business model empowers customers to choose the cruise they want and then review competing offers from independent travel agencies to find the best deal on their cruise adventure and make that customized dream trip a reality.
Levinstein points to Seattle-based UnCruise Adventures, whose Alaska cruise captured his imagination through an unusual combination of elements. "It's a camping trip that happens to be on a ship with 5-star food, service and amenities," he said. "Passengers went out to kayak, bike, hike or travel by skiff to see the different landscapes. [They] were surrounded by nature, as one could see things on land on either side of the ship as well as all kinds of wildlife from whales, seals and sea lions to two types of porpoises, puffins and otters. The small number of passengers ensured you connected with like-minded people."
CLIA's reports and some cruise line representatives argue younger travelers' preferences for more interactive, personalized and localized experiences influence how older generations of travelers shift their paradigms. For example, AmaWaterways reports it devised its Wellness Program in part to appeal to younger, more active travelers on select ships through fitness activities (guided hikes, biking excursions, fitness classes); amenities (whirlpools, heated sun deck pools); and a Zen Wellness Studio with fitness rooms, massage services and juice bars. This expands to its food and beverage program, with more plant-based and gluten-free offerings as well as vitamin- rich breakfast smoothies and a detox water station.
Levinstein, in contrast, said even with up-to-the-moment design elements like those found on Virgin Voyages and Celebrity Cruises, the cost of a better cruise may keep the traditional age range of travelers in the 40-and-older bracket. However, both perspectives take into account the most successful cruise lines are open to change to expand their passenger base.
Multigenerational cruises continue to grow in popularity (evidenced by expansive kids' and teen programs and amenities aboard Carnival, Norwegian, MSC and Disney Cruise Line), but other lifestyle-based accommodations now come into play. With an increasing number of single travelers, for example, several lines including Celebrity, Hurtigruten, Virgin Voyages, Cunard and Royal Caribbean (noted for having the highest number of solo cabins) have been rethinking their single supplements practices. Itineraries and activities bringing together single travelers — particularly women — with common interests complement this trend.
While cruise lines enhance inclusivity through broadening choices open to specialty markets (such as LGBTQ+ options of gay-only, gay-friendly and gay families with kids cruises, or kosher cruises tailored for the Jewish market), amenities also have become more specialized. Carnival, the first cruise operator to be certified "sensory inclusive" by nonprofit KultureCity, now makes sensory bags available for check-out. The bags contain a variety of items such as noise-cancelling headphones, fidget toys and VIP lanyards to ensure passengers of all ages with sensory needs and invisible disabilities (autism, ADHD, Down Syndrome, PTSD) have the most enjoyable experience. Furthermore, cruise lines train their guest services personnel and youth staff to understand and help passengers who need extra support or comforting.
So what's on deck for cruising in 2023? Whatever floats your boat.
TAILOR-MADE APPEAL
While cooking classes, food tours and winery tours are now commonplace, companies go further by tapping into other trends, such as cultural identity (AmaWaterways' just-launched Soulful Epicurean, aimed at Black travelers, and Oceania's Go Local tours), environmental preservation (UnCruise Adventures and Hurtigruten, plus Oceania Cruises' new Go Green and Beyond Blueprints shore excursion series), voluntourism and philanthropy (Carnival's Give Back with Purpose tours), wellness (Celebrity's Women in Wellness program; Aqua Class suites; and partnerships with GOOP, Peloton and F45) and full-on cultural immersion dedicated to acquiring knowledge rather than souvenirs (such as UnCruise Adventures' offerings and AmaWaterways' Colombia itinerary, starting in 2024).
Although many passengers seek a device-free vacation, numerous cruise lines devised ways to make smartphone apps an enhancement rather than a hindrance to achieving a truly customized cruise experience. Lines also address a growing number of digital nomad travelers, not only providing faster and more reliable WiFi technology but also spaces beyond the cabins such as work-friendly cafés and meeting areas where they can be productive when necessary.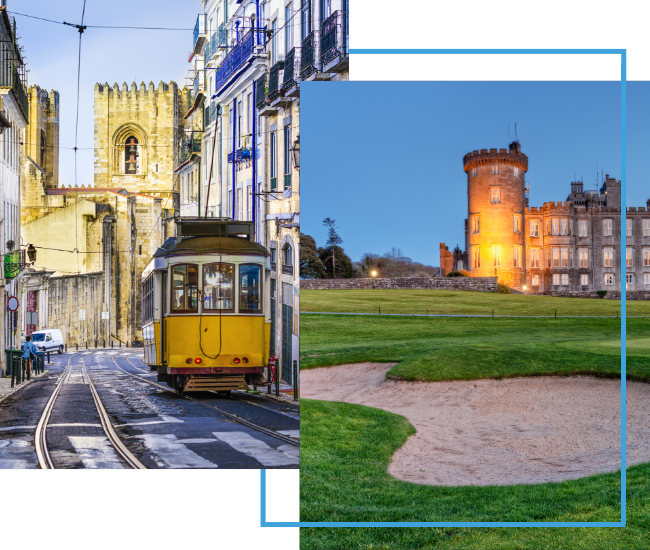 FX Excursions
FX Excursions offers the chance for once-in-a-lifetime experiences in destinations around the world.
Explore Excursions
If fabulous food and beverages are a must-have for any weekend getaway, then look no further than the City of Brotherly Love. Whether your palate has a penchant for vibrant Latin American fare or cozy French cuisine, whether you're an oenophile looking to swirl, sniff and sip your way around the globe or you'd rather sample farm-to-glass cocktails, Philly's got it all this fall. (With the exception of Bolo, which is a short taxi or Uber ride away and definitely worth the trip, the rest of these spots are all within walking distance of each other.)
Sponsored Content
From the moment you step onboard Air Tahiti Nui's Tahitian Dreamliner, you will be transported to The Islands of Tahiti. The French Polynesian carrier considered every detail to awaken its passengers' senses, creating the feeling you are already on the Islands while 30,000 feet in the air.
From Santoríni to Dubai to New York, some hotels just have that "it" factor that draws visitors far and wide. For some hotels it's their proximity to popular landmarks and attractions, for others it's their amenities. But these hotels have something few can claim: a true room with a view.