Holding your next meeting at a luxury resort or exotic hideaway? That's fine, but there's an alluring, all-inclusive, possibly even money-saving alternative — a cruise ship. Meetings at sea are sailing on a rising tide in the MICE (meetings, incentives, conventions and events) industry. Christine Duffy, president and CEO, Cruise Line International Association, touts group bookings on a cruise ship, as opposed to a landlocked resort, as "a cost-effective way of producing a meeting that doesn't look and feel like every other meeting."
The advantages of a meeting at sea begin with the ports of call made possible by a movable venue and, along the way, shore excursions tailored to a group's special interests. On board, networking and team-building opportunities are particularly abundant. Most ships, especially the newest ones, feature purpose-built facilities for group events, with meeting coordinators on hand. And by some estimates, cruise meetings are up to 30 percent less costly overall than comparable meetings conducted ashore.
All of Royal Caribbean's mega-ships, an ideal choice for meeting-goers with families, now have conference centers and the ability to set aside public areas, from theaters to decks, for private gatherings. Holland America Line, with its worldwide fleet of mid-sized ships, can host meetings of up to 2,650 guests at a time while providing private kitchen tours, cooking demonstrations and, on its Bahamas cruise, a Beach Olympics team-building day on Half Moon Cay, the line's own private island.
On all-inclusive small-ship lines such as Silversea Cruises, the attractions for groups include gourmet dining, luxury amenities, butler service and exotic shore excursions. These are ideal characteristics for an incentive cruise rewarding top employees, dealers or distributors; for rolling out products; or for expressing appreciation to special customers and influential clients.
For small groups favoring adventures at sea over onboard amenities, boutique lines such as Un-Cruise Adventures charter out an entire vessel. This enables groups of 22 to 88 passengers to team-build in the Southeast Alaskan outback, snorkel with sea lion pups in Mexico's Sea of Cortez or toast the best at vintage wineries along the Columbia River from what amounts to their own private yacht.
Nearly every international cruise line, large or small, arranges full-ship charters, giving groups full control over meeting spaces, shore excursions and ports of call. Firms such as the venerable Landry & Kling specialize in setting up these ultimate meetings at sea. But however a group chooses to convene on a cruise — whether by becoming part of a floating resort or chartering its own expedition yacht — it promises to be a meeting to remember.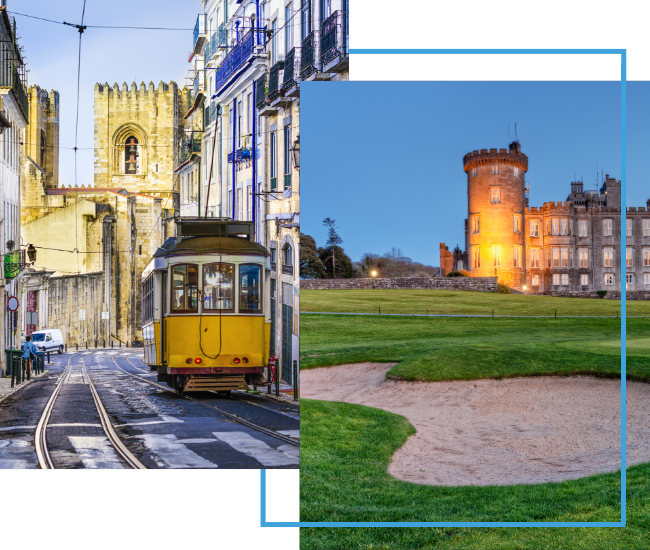 FX Excursions
FX Excursions offers the chance for once-in-a-lifetime experiences in destinations around the world.
Explore Excursions
It's time to start dreaming of your next trip. Here's some destination inspiration for you. Take a visual journey through these U.S. Christmas markets with us.
Sponsored Content
United Airlines is in the midst of a major initiative to modernize its fleet over the next several years. After first announcing the plan in 2021, planes fitted with United's signature interior are finally beginning to appear across the airline's narrowbody fleet of Boeing and Airbus planes. United flyers are sure to notice these enhancements from the moment they step on board: Each new or updated plane sports remodeled seats, seatback entertainment screens for everyone, Bluetooth connectivity and more, all adding up to a better experience on every journey.
Everyone loves a good Christmas tree, but these iconic hotels around the world take it one step further with designer-styled trees illuminating lobbies and public spaces, wowing all who enter. From Lela Rose to Louis Vuitton, don't miss these ultra-luxury trees redefining tree decorating as we know it.