FULL DISCLOSURE: I AM A FAN OF integrative medicine guru Dr. Andrew Weil. So I had high expectations for an enriching experience as I settled onto my yoga mat at his Crystal Sound Bath class, covered myself with a blanket, applied an eye pillow and retreated from the world around me. After welcoming us to what promised to be a deeply meditative experience, our instructor/wellness guide proceeded to create a sequence of varying sound wave vibrations with three different crystal bowls, also known as singing bowls. As the atonal, haunting sounds of the bowls filled the room, the vibrations seemed to harmonize with each other and flow into my being. I lost consciousness of time and slipped into a trance-like state. When I emerged 50 minutes later, I felt relaxed and renewed.
Not only was this a new spa experience for me, but it happened in an unexpected venue: a cruise ship. Pampering spa treatments are de rigueur on luxury cruise ships, but in 2016 Seabourn added a new dimension to its fleet-wide spas with Dr. Weil's wellness program at sea, said to be the first of its kind. The Seabourn fleet also offers Mindful Living seminars that take deep dives into Dr. Weil's research and his best-selling books on nutrition, spontaneous healing, healthy aging and other mindful living topics.
It was on Seabourn's newest ultra-luxe ship, Seabourn Ovation, where I took the memorable crystal bowl class — and was a daily visitor to the small but serene spa and wellness center, with six treatment rooms, saunas, a steam room, a motion studio and a fitness room.
Each day at the spa, I went to meditation and yoga classes that reflected a different mindful living theme: compassion, flow, happiness, love, laughter, gratitude. Yoga classes were tailored to mind/body balance while focusing on different physical goals, from balancing the chakras to improving range of motion. I was impressed with how quickly the teachers understood my physical challenges and taught me how to move into postures without risk of injury. Indeed, among my "Seabourn moments" — those bespoke takeaway memories that define the brand — were the stretching and yoga classes with fitness instructors Kyle and David.
The Ovation's friendly spa staff reflected a ship-wide service modality that felt genuine and remarkably attentive without being pretentious. With 300 suites (all with verandas) and 12 decks, the Ovation is fifth in the Seabourn fleet and a sister ship to Seabourn Encore, launched in 2016. Embarking on the brand-new Ovation at the shipyard in Genoa, Italy, last May, I was struck by its beauty. The interior design by Adam Tihany is elegant yet welcoming, with a modern vibe. I felt like I was entering a refined luxury yacht. The Atrium, a curved, centrally located staircase masterfully designed with polished mahogany handrails and vivid blue carpeting, defines the flow and gives star power to everyone on the stairs. The character of the Ovation is also defined by 1,600 pieces of fine art by 120 artists, strategically curated by ArtLink and capturing the eye and the imagination throughout the ship.
Even the standard veranda suite took my breath away. A walk-in closet! Marble bathroom with full-sized bathtub and separate shower! Large, visually private veranda! As a Seabourn first-timer, it took me a day or so to learn the ship's layout, but passengers who previously sailed on any of the fleet will find the overall deck plan familiar.
While the ship is decidedly elegant, many aspects of the Ovation experience presented a modern sensibility. Think onboard coffee roaster; a fun (and delicious) sushi restaurant; homemade gelato; and a new al fresco dining concept, called Earth & Ocean, serving Moroccan tagines and other international fare poolside. Among a wide choice of spots to hang and unwind, I especially liked the luxe cabana apartment at the 12th-floor Retreat (a passenger upsell) for a romantic interlude, and the spacious lounge area for socializing at Chef Thomas Keller's The Grill. Another favorite, being a coffee aficionado, was sipping a cup of freshly roasted brew at Seabourn Square while watching the world go by. Unlike on most ships, this information hub is an open-plan space for personnel and casual café for guests.
Day after day, I returned to the spa for respite and exercise. Unlike other public spaces on the ship, the spa was not designed as a "wow" but rather as a tactile, neutral backdrop that creates a feeling of calm. The light, airy colors and curved walls contribute to an atmosphere of laid-back luxury.
Note to fellow wellness aficionados: Not all of the spa services on the Ovation — albeit excellent — are part of Dr. Weil's program. Look for the Mindful Living with Dr. Andrew Weil heading on the spa brochure to find classes, individual trainings, treatments and seminars with his imprimatur.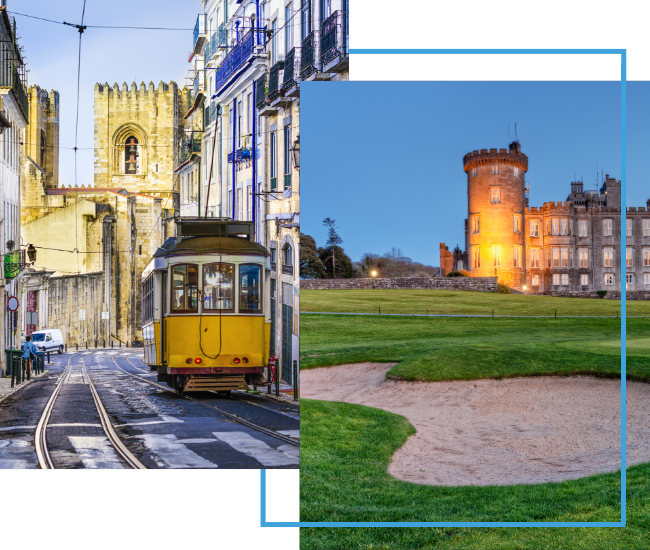 FX Excursions
FX Excursions offers the chance for once-in-a-lifetime experiences in destinations around the world.
Explore Excursions
If fabulous food and beverages are a must-have for any weekend getaway, then look no further than the City of Brotherly Love. Whether your palate has a penchant for vibrant Latin American fare or cozy French cuisine, whether you're an oenophile looking to swirl, sniff and sip your way around the globe or you'd rather sample farm-to-glass cocktails, Philly's got it all this fall. (With the exception of Bolo, which is a short taxi or Uber ride away and definitely worth the trip, the rest of these spots are all within walking distance of each other.)
From Santoríni to Dubai to New York, some hotels just have that "it" factor that draws visitors far and wide. For some hotels it's their proximity to popular landmarks and attractions, for others it's their amenities. But these hotels have something few can claim: a true room with a view.