WHILE MOST CRUISE LINES "sail" the seven seas propelled by engines, Windstar Cruises made its name with three ships that really, truly swept from port to port the old-fashioned way, albeit with up-to-date, computer-controlled sails. Windstar's first two sailing vessels, the Wind Star and the Wind Spirit, are 148-passenger boutique ships with four 204-foot masts. Windstar's largest vessel, the 312-passenger Wind Surf, boasts seven triangular, self-furling, computer-operated sails deployed on five masts, each towering 221 feet above teak decks — making it one of the two largest sail cruisers in the world. To be sure, all three of Windstar's sailing vessels use motors most of the time, but when the sails come out, there's no far-ranging cruise line with quite so romantic a look and feel.
In 2014 and 2015 Windstar Cruises doubled its fleet, adding three more 212-passenger boutique vessels: the Star Pride, Star Legend and Star Breeze. While these ships lack sails, the sleek vessels deliver the signature Windstar experience of smart, ultra-casual sailing. The Windstar cruise style appeals to couples seeking that intimate, romantic holiday at sea. Dining is bistro-style, casual but upscale. There is no assigned seating or formal nights, no big shows, but there is a plethora of water sports from diving, snorkeling and sea kayaking to waterskiing and, yes, windsurfing. This is a premium cruise line, but the luxuries are understated. The casino is small, the cabins (all outside) have portholes or French balconies, and the fitness facilities are compact compared to those on larger luxury vessels.
Windstar's small premium ships can call on off-the-beaten-track ports within popular sailing areas. While destinations are geared to adventurers, the itineraries are not those of more rugged exploration cruise lines. In the past Windstar sailed mainly in Europe and the Mediterranean (winter and spring) and in the Caribbean and Central/South America (summer and fall), along with weekly cruising in Tahiti year-round. While the emphasis remains on warm-weather sailing, Windstar now ranges far and wide. Its 15 new itineraries slated for 2017–2018 include cruises in Japan, China, Thailand, the Philippines, South Korea, Borneo and Vietnam. Windstar will also sail through Arabian waters out of Dubai, reaching ports in India and Egypt. Together with these eight new sailings in Asian and Arabian waters, Windstar will add seven new itineraries in the Caribbean, Costa Rica and Panama.
Moreover, for the first time in two decades, Windstar will deploy a ship to Alaska. From May to August in 2018, the Star Legend will conduct eight 11- to 14-day cruises on routes between Vancouver and Seward. The ship is small enough to cruise through Misty Fiords National Monument and Kenai Fjords National Park, and all cruises will transport passengers through the pristine waters of Tracy Arm Fjord. Each sailing includes add-on land excursions that enable passengers to explore Alaska's vast interior as well.
Whatever the destination, Windstar promises a yacht-like cruising experience with big-ship amenities. Sailings are personalized, fine dining is the rule, and even the bridge is open for passengers wishing to converse with captain and crew while underway.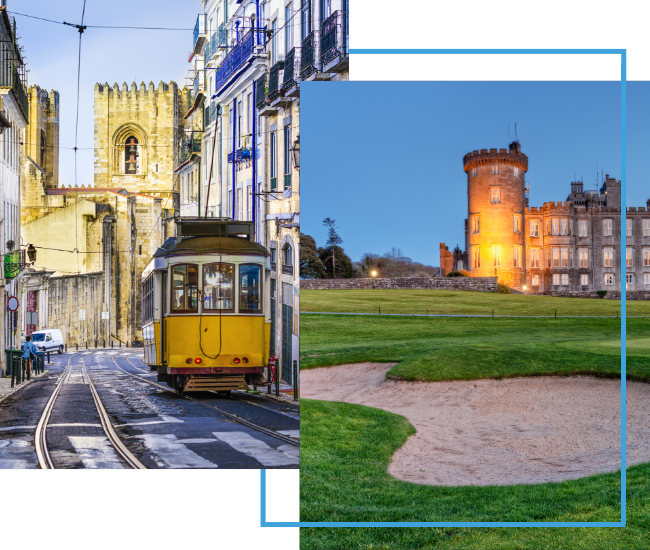 FX Excursions
FX Excursions offers the chance for once-in-a-lifetime experiences in destinations around the world.
Explore Excursions
Pleasant weather, autumn foliage and vibrant flowers are among the many delights awaiting nature lovers at botanical gardens and arboretums across the United States. However, some of these green spaces take on additional color this month and through Halloween when enterprising gardeners, landscape architects, management and other creative minds cast a spell with themed environments running the gamut from spooky to utterly bewitching.
Sponsored Content
The Islands of Tahiti offer a range of captivating activities for travelers with diverse interests, from hiking to breathtaking waterfalls, riding horses on secluded beaches; swimming with sharks; or immersing in Polynesian culture through traditional dance, music and art. For watersports enthusiasts, the crystal-clear lagoons offer exhilarating experiences like surfing, kiteboarding and paddleboarding. And if you're looking to relax, the pristine beaches, overwater bungalows and tropical sun offer the perfect setting. With 118 islands and atolls to explore, island hopping is an excellent way to experience the full diversity of The Islands of Tahiti. With its blend of adventure, culture and relaxation, The Islands of Tahiti offer a truly unique travel experience.
For travelers who love all things autumn, Crystal Springs Resort, New York City's closest destination resort, features special offers and experiences to meet the demands of everyone's fall bucket list. Located only 80 minutes outside New York City in Sussex County, New Jersey, Crystal Springs Resort offers a quick getaway to enjoy fall foliage. Are any of these new offers or experiences on your bucket list?