Far from the Rhine, the Nile, the Amazon and the Yangtze, the great rivers of America have also served boat passengers for centuries, and such cruises continue to be popular, primarily on the Mississippi and Columbia river systems. Replicas of 19th- century paddle wheelers still hold sway. Small-town ports masquerade as pages from an American storybook. Shorelines are all aglitter with the romance of history, reflecting the lives and times of Lewis and Clark and Mark Twain.
The premier river for extended passenger cruising in America is the Mississippi, where the American Queen Steamboat Co. sets the tone. The largest steamboat ever built, American Queen headlines the fleet, featuring staterooms for 436 guests, multiple restaurants, a theater, gym and spa, as well as a paddle wheel at the stern powered by an actual steam plant. A calliope and steam whistle complete the picture. No river operator offers more luxury or more nostalgia in a single vessel. Here Mark Twain finds an afterlife on the Mississippi in the form of an onboard impersonator who regales guests with tall tales and river lore.
Employing a total of three replica paddle wheelers, American Queen Steamboat Co. regularly plies the length of the Mississippi, from Red Wing, Minnesota, to New Orleans, including Mark Twain's picket-fence hometown of Hannibal, Missouri. It also operates branch cruises on the Ohio, Tennessee and Cumberland rivers. Many themed voyages focus on Mark Twain, the Antebellum South, regional music and even bourbon. The modern paddle wheelers cover it all in leisurely fashion, but at a price. A week on the Mississippi can cost as much as a week on the open seas aboard an all-suite, all-inclusive, ultra-luxurious ship.
American Queen Steamboat Co.'s rival, American Cruise Lines, operates two replica paddle wheelers of its own on the Mississippi, as well as three contemporary riverboats, including the 194-passenger American Jazz, to be launched later this year. Known for its spacious cabins and hop-on, hop-off shore excursion buses, American Cruise Lines also features special Music Cities cruises between Memphis and Nashville, serenading passengers as they churn from Graceland to the Grand Ole Opry.
The same two cruise companies that dominate the Mississippi also divided up many of the spoils of the Columbia, the river that once transported pioneers and explorers, most notably Lewis and Clark, to the far edges of the Wild West. While the ways of frontier life and the beauty of untamed nature persist today — especially in the epic scenery of the Columbia River Gorge and the antique highway etched into its steep walls — the river also boasts attractions such as massive hydroelectric dam projects, whitewater rafting on its tributaries, a booming wine industry and a craft beer empire in trendsetting Portland, Oregon.
American Cruise Lines devotes two replica paddle wheelers, the 100-passenger Queen of the West and the 150-passenger American Pride, to Columbia cruising. Voyages include gratuities, a pre-cruise hotel night and free daily shore excursions. Onboard "riverlorians" entertain with tales of explorers, trappers and Native Americans; and passengers enjoy frequent tastings of regional beers and wines.
Not to be outdone, American Queen Steamboat Co. maintains the largest, most elegant paddle wheeler on the Columbia, the 220-passenger American Empress, which welcomes guests March–November and calls on multiple ports and historic sites. Shore excursions run the gamut from the world-class wineries of Walla Walla and the surprising Rodin collection at Maryhill Museum to a jet boat ride in Hells Canyon (America's deepest river canyon, deeper than the Grand Canyon).
When it comes to world-class river cruising, America has its own shorelines to offer.
UNCRUISING AN AMERICAN RIVER
Extended sailings on American rivers remain securely in the hands of two American operators, American Queen Steamboat Co. and American Cruise Lines. Requirements that cruise ships on American waterways be made in America and staffed by relatively expensive American workers have so far discouraged interested outside parties, including Viking, Uniworld and Century Cruises (a Chinese operator).
The one exception is the American-built, American- owned and American- staffed boutique cruise line, UnCruise Adventures. Even UnCruise confines its American river operations solely to the Columbia and Snake but, in doing so, created active alternatives to many of the more genteel features of the replica paddle wheelers dominating this riverway.
UnCruise Adventures offers two seven-night Columbia River itineraries August through November. Both employ the same replica coastal steamship, the 86-passenger S.S. Legacy, a cozy vessel laden with watersport and hiking equipment. Cruises emphasize leisure activities such as paddle boarding, kayaking, whitewater river rafting, jet boating, hiking and bicycling; but these outside endeavors are amply supplemented by tastings of local, world-class wines, both on board and at superb small wineries along the way.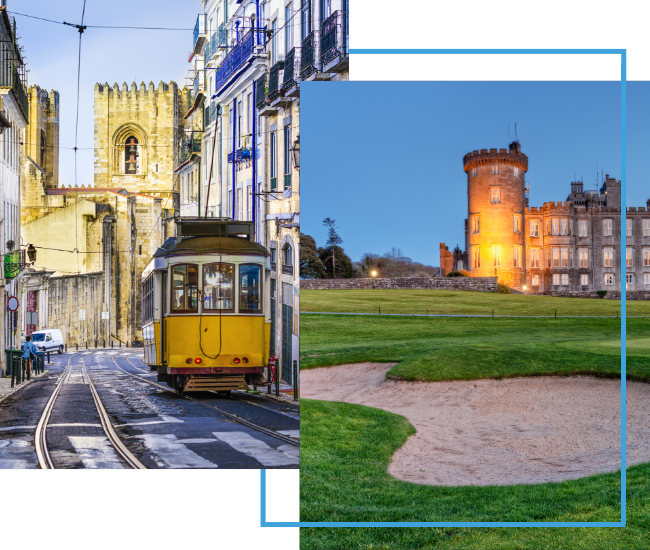 FX Excursions
FX Excursions offers the chance for once-in-a-lifetime experiences in destinations around the world.
Explore Excursions
There may not be snow in Los Angeles this season, but Waldorf Astoria Beverly Hills is certainly full of the holiday spirit, with Christmas, Hanukkah and New Year's events happening in the hotel's gorgeous event spaces.
Sponsored Content
IHG Hotels & Resorts is thrilled to announce the launch of a new mobile product feature for members: IHG Wi-Fi Auto Connect. This feature is now available exclusively in the IHG One Rewards mobile app for both iOS and Android users and will automatically connect IHG One Rewards members to WiFi upon arrival at more than 5,000 IHG hotels worldwide — no separate passwords or log-ins needed. This is in addition to the exciting benefits of being an IHG Business Edge member. IHG Business Edge provides small- and medium-sized businesses access to a user-friendly portal that displays comprehensive spending and savings data while providing the convenience of direct booking with a guaranteed discount.
Looking for fun things to stuff into the toe of a few holiday stockings? Here are some great choices: