Since my last name is Kapitanski, I had to learn how to sail!" joked Boris Kapitanski while telling me about the 45-foot catamaran yacht he chartered with his wife and friends to sail through Croatia. They could have had it all: the captain, the chef, all the water toys, everything anyone would want to make their trip exactly how they desired. Yet they chose to forego most of that. "We like to cook. The kitchen was enclosed with windows on the top deck. We sailed past the most beautiful surroundings," he reminisced. Jagged cliffs, textured forests and land singing with wildlife drifted by while they grilled freshly caught fish.
"You can go directly through a charter company, or you can use a yacht broker to get a better deal," Boris said. The Kapitanskis used a France-based company called Interparus. The broker not only found the exact type of catamaran they described, he also used his connections to get 40 percent off the charter price. "It was like an apartment at sea," said Anna Kapitanski.
Where you want to go and what you want to do will determine the vessels available for your adventure. The Kapitanskis and three friends chose Croatia for their week-long vacation. Boris wanted to improve his sailing skills. "It's the easiest destination for people who are just starting to learn how to sail. It has protected islands and predictable weather."
"Croatia is one of the largest private yachting destinations," said Erin Paul, a cruise specialist at a member agency of CruiseCompete .com. Although she recommends using a travel adviser to book what could be a complex trip, companies such as Ocean Getaways and Pelorus find guests private yachts around the world.
"All Pelorus trips are bespoke, and we can create anything you can dream of. We cater to an audience that has disposable income and wants to spend it on creating memories with their friends and family," said Jimmy Carroll, cofounder, Pelorus. "We offer the services of a dedicated project manager on the ground; a host of support vessels, submersibles or helicopters; dive guides; expedition photographers; security; or any specialist equipment to take the experience to the next level. Every detail is tailored to the client's brief, so we can create any experience from scientific research tagging manta rays in Ecuador, adventure treasure hunts and getting up close to endemic species to heliskiing in the remotest of regions."
Yachts can be powered by motor or sail — or both — and are noted for luxurious accommodations. Maritime experts are flexible with size distinctions, but many say yachts are vessels more than 40 feet long. Those that exceed 78 feet are superyachts, and ones more than 200 feet are referred to as megayachts. Those even bigger — 300 feet — now comprise the gigayacht family, the most expensive yachts in the world.
Windstar, SeaDream Yacht Club, Emerald Cruises, Star Clippers and the newly launched The Ritz-Carlton Yacht Collection all offer exclusive yacht sailings for 20–315 people. The fleets consist of super- to gigayachts that look like small cruise ships. These trips are distinguished from cruise lines by the unparalleled level of service available to each passenger through a high crew-to-passenger ratio and all the high-end amenities. These yachts are available for private charters to host weddings or company retreats.
The destination, the vessel size and the people on board all determine the level of intimacy on the sailing. "There were restaurants with moors where ships could dock. We'd go to dinner, dancing, and even spend the night," said Boris. "You really could make your trip as social or as private as you wanted." Yet Anna recalls they anchored in remote coves where the water was so clear they could see rocks 60 feet below. She spoke of a floating oyster market they stumbled upon during their voyage to the ancient town of Šibenik, where the River Krka empties into the Adriatic Sea. They ordered mussels and oysters from the farmers and, on their way back, picked up the freshest oysters Anna said she'd ever tasted. "The ocean was always our passion," Boris said, "It wasn't a matter of if, but when."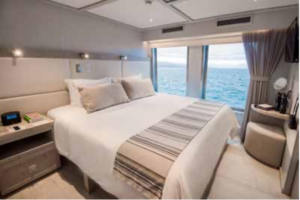 EXCLUSIVE ADVENTURES
Expedition yachts take passengers on adventures to the most remote parts of the planet. Ponant creates voyages worldwide, and smaller companies like Aqua Expeditions and Ecoventura specialize in one area, in their case, the Galápagos Islands. Ecoventura's two ships, Origin and Theory, are the only vessels sailing the Galápagos Islands under the prestigious Relais & Châteaux banner. They offer two itineraries, each a week long. One focuses on the volcanoes and the other on the shorelines. These trips are designed for people who want to snorkel with penguins and sharks or hike through volcanic formations. Soon, Ecoventura will welcome a new yacht, Evolve, to the family.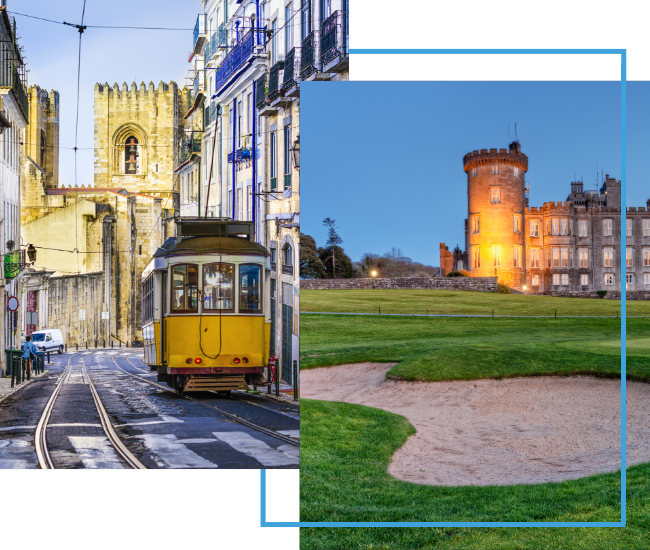 FX Excursions
FX Excursions offers the chance for once-in-a-lifetime experiences in destinations around the world.
Explore Excursions
Corsica with steep, gray cliffs overlooking the Mediterranean and sandy beaches attracting summer visitors, is a French-governed island sometimes confused with Sardinia and Sicily, Italian islands to the south. Fortunately, all three islands share the same love for good wine, food and sun-splashed beaches.
Sponsored Content
Don't risk losing all the money you've spent if you must cancel your trip at the last minute. Allianz Travel Insurance can give you:
If you're ready to do a little holiday catch-up with your besties, make a beeline for Conrad New York Downtown. The lobby metamorphosed into a holiday forest of heavenly scented, decorated Virginia Spruce trees. Make your first stop ATRIO Barista Station in the lobby for a complimentary hot spiced apple cider (until Dec. 3) or hot chocolate (Dec. 22­–24).