Arrival/Check-In: The Queen Mary 2's New York home port is the Brooklyn Cruise Terminal. I drove to the terminal and upon arrival found a scene of what looked to be pure chaos — private cars, limos and taxis arriving with outbound passengers and picking up folks who just disembarked from a ship that arrived that morning. I eventually got to where I could deposit my luggage with redcaps who made sure it got to where it should be. I then parked my car and proceeded to check-in. I was impressed at how friendly and efficient the check-in process was. I received a QM2 credit card to be used on board and a group boarding number. Cunard has the boarding procedure down to a science, and I was soon on my way to my room, No. 4134 on Deck 4. My luggage arrived shortly thereafter, so I was ready to explore the ship.
Guest Quarters: My room included a king-sized bed, a love seat, a desk with desktop outlets and American and European plugs, a desk chair, a coffee table and a fridge. The bathroom was compact and included a shower with a handheld showerhead. The toiletries were Gilchrist & Soames. A cutout balcony featured two recliners and a coffee table.
Services/Amenities: The ship is classless except for the three Grill rooms and Grill lounges. Having a room on Deck 4 meant I dined in the Britannia Grill. (Queens Grill and Princess Grill are more exclusive.) Decks 2 and 3 are the main public areas/ lobbies, which include the purser's desk, Cunard's travel agents for booking future cruises, duty-free shops, a casino, several restaurants/bars, the planetarium, the Royal Court Theatre, an art gallery, the Queens Room ballroom and the disco G32.
The ship offers a plethora of restaurants/bars/cafés throughout. Two of my favorites were the Commodore Club in the bow on Deck 9, where you can have a drink and enjoy a fantastic view of the ocean as the ship plows through the seas, and the Chart Room on Deck 3, a watering hole which hosts a great jazz band every night. I love jazz, so I was in heaven! The gym and Canyon Ranch Spa are on Deck 7, which also offers several dining venues such as the Winter Garden (perfect for tea/coffee and nosh).
I spent a part of each morning in the Library in the bow on Deck 8, where you will also find the Bookshop. The Library stocks more than 8,000 volumes and offers a serene spot to while away an hour or two with your nose in a book or staring at the sea.
One thing, or should I say several things, I was not expecting to find on the QM2: dogs. Several times a day I met several companion dogs being walked on the Promenade Deck (Deck 7). In fact, there is a 12-dog kennel (Deck 12) always fully booked. I visited it and found a facility that any vet would approve of. The dogs I met were a happy, tail-wagging bunch, and each had its own life vest.
The Experience: When I was on board, Cunard was still celebrating the QM2's 10th anniversary, so there were several notable individuals about who were instrumental in making the ship a reality. They were present at several receptions and approachable for a private chat. Every other evening was formal, so the ladies were in ball gowns and the gents in tuxes, which made the whole experience special.
There is so much to do on board, one review does not do the voyage justice. The nice thing is you can immerse yourself in all that is available, or you can sit and relax with a book or stare at the ocean. Experts in their fields conduct the lecture series and enrichment programs. If you love theater, a company of actors from the Royal Academy of Dramatic Art is there to entertain you. The food at all levels is excellent, from the grillrooms to the Todd English restaurant on Deck 8.
My brothers and several friends decided to take a trans-Atlantic crossing after hearing me rave about it. I sailed the eastbound New York-to-Southampton crossing. Now I want to experience the westbound.
GT CHECKLIST
[checklist]
[item check=yes]Doorman/valet[/item]
[item check=yes]Less than 10 minutes for check-in[/item]
[item]Separate tub and shower[/item]
[item]Large vanity[/item]
[item check=yes]High-quality towels[/item]
[item]Powerful, unattached hair dryer[/item]
[item check=yes]High-quality bed linens[/item]
[item check=yes]Large, flat-screen television[/item]
[item check=yes]Large desk with convenient outlets[/item]
[item check=yes]Large, complimentary laptop safe[/item]
[item]Complimentary in-room WiFi[/item]
[item check=yes]Complimentary bottled water[/item]
[item]Stocked minibar[/item]
[item check=yes]Ample lighting[/item]
[item check=yes]In-room coffeemaker[/item]
[item check=yes]Iron and ironing board[/item]
[item check=yes]On-site restaurant[/item]
[item check=yes]24-hour room service[/item]
[item check=yes]24-hour state-of-the-art fitness center[/item]
[item check=yes]Turn-down service[/item]
[/checklist]
Queen Mary 2
Cunard Line
cunard.com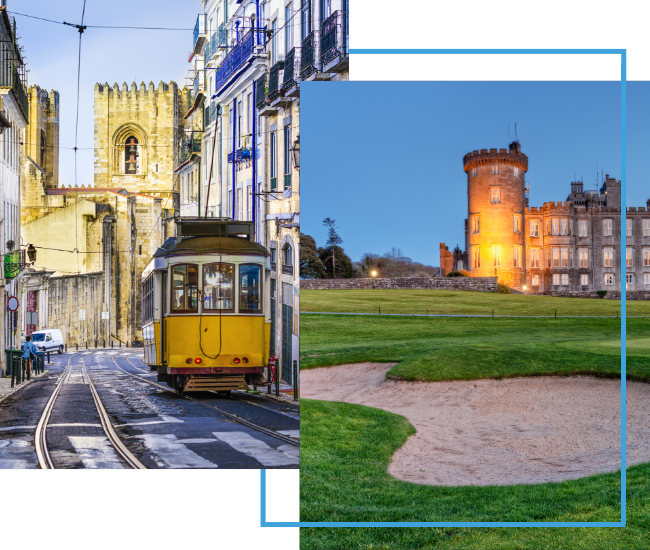 FX Excursions
FX Excursions offers the chance for once-in-a-lifetime experiences in destinations around the world.
Explore Excursions
Think of Tokyo and your mind may wander to the neon signs and bustling crowds of Shibuya and Shinjuku, or the tranquility of the Meiji Jingu shrine, but this huge city offers much to those who explore away from the main tourist areas.
Sponsored Content
The Saronic or Argo Saronic Islands of Greece call travelers to explore its seven small islands and islets brimming with history, natural sites and more. With most easily accessible by boat, the islands' proximity to ports of Athens make the Saronic Islands an ideal destination for those preferring shorter boat rides. In fact, trips from Athens ports to the islands take only between 10 minutes and two hours, depending on the island you choose, making them perfect for day or weekend trips. From Piraeus port, you can access Hydra, Spetses, Aegina and Poros directly. Come explore these stunning islands with us and find the inspiration to plan your next trip to these islands. Hydra Hydra town curves around a slope overlooking the Argosaronic Gulf like an amphitheater and is considered one of the most romantic destinations in Greece. Most unique to the island is its lack of vehicles. People on the island get around on mules and donkeys as well as water taxis, making for a peaceful and laid-back day. Hydra lies a two-hour ferry ride from Piraeus port in Athens.
Automotive museums of all sizes will always capture the imaginations of car and racing aficionados. However, the best deliver a lot of substance beyond the machine itself. Some place an emphasis on science and technology or history, while others display iconic cars from film and television. Museums established and operated by the world's top automakers (think Mercedes, BMW, Audi and Porsche in Germany, and Toyota, Honda and Nissan in Japan) have built-in followings.