Ports of Call: Nautica sailed from Mumbai, India, to Dubai and Fujairah, United Arab Emirates; Muscat and Salālah, Oman; Aqaba, Jordan; Luxor, Egypt; Haifa, Israel; Limassol, Cyprus; Rhodes and Santoríni, Greece; Ephesus, Turkey; Valletta, Malta; and Palermo, Sorrento and Civitavecchia, Italy.
Embarkation/Disembarkation: Our voyage began April 29 in Mumbai and ended May 27 in Civitavecchia. Oceania did not plan our travel to and from the ship, but that did not diminish the service, easy boarding and welcome from the entire crew. Luggage was transported directly to the suite, an entirely seamless process.
One morning in port, I watched the buses prepare for tours. To my surprise, 10 members of Oceania's housekeeping staff, in full uniform, departed the ship with sprayer bottles, buckets and cleaning cloths. Each boarded a bus and proceeded to spray and clean the interior and exterior of the buses for Oceania guests. How's that for attention to detail?
Stateroom: This 28-day voyage was our seventh with Oceania; we book early to secure a Penthouse, especially for this extensive a cruise. This small, 600-passenger ship features a 240-square-foot Penthouse with a bathtub and shower, truly a luxury accommodation. Oceania offers 120v electrical, convenient for U.S. passengers. Computer, lap robes and bathrobes, good reading lights, luxury linens and consistent cleanliness are Oceania hallmarks.
Services/Amenities: Oceania is known for its culinary leadership, and this voyage offered its contribution. Chef Mario created outstanding menus for the grand dining area; specialty restaurants; and especially the Terrace Grill, an outdoor casual-dining venue. Two notable occasions were an amazing Asian-themed night and freshgrilled yellowfin tuna. Mario is ever-present, ensuring his vision is carried out in each restaurant every day and night. Local menus also featured Mediterranean, Arabian and Indian fresh ingredients. A daytime grill offers smoothies, ice cream, grilled Kobe beef burgers and ahi tuna.
Oceania provides a Canyon Ranch heart-healthy menu with every meal, so guests can count calories. Canyon Ranch also hosts the ship's spa and workout rooms.
The ship's library is a quiet, cool spot with leather chairs and footstools and a variety of reading materials. The computer room is staffed many hours of the day. A putting area, table tennis, bingo, trivia and a casino are standards.
Another Oceania hallmark is unusual ports of call. We picked this itinerary for its variety as well as the opportunity to pass through the Suez Canal. Because the Nautica is a smaller ship, smaller ports were available and unencumbered by the larger ships and other tourists. Many ports provided complimentary buses for the short drive to town. Having already visited Egypt, Jordan and Israel, the most fascinating to me were Muscat with the old souk and gold market, Limassol and Palermo. These felt off-the-beaten-path and less modern. Oceania provides a variety of land tour options at a range of prices as well as a small tour option with a maximum of 12 people. An Oceania staff member rides on each bus to ensure quality and to evaluate the performance of local providers.
With 10 days at sea, I decided to take bridge lessons. A delightful Australian couple taught duplicate bridge, entertained us with stories and gave little koala bear toy prizes as often as they could. I made friends and learned some bridge. I encourage passengers to join some group to meet people of common interests.
TOP TAKEAWAYS:
◆ We met fascinating people on this cruise. Some of that has to do with the exotic itinerary drawing people ready for adventure. Even playing the daily trivia game was an opportunity to develop friendships.
◆ Everything on the ship worked! Crews were actively engaged in preventive maintenance so passengers were not troubled with electrical, plumbing and HVAC problems — especially noted in the hot climates.
◆ Note the adult passenger booking. This cruise line does not prohibit families with young children, but there are no accommodations for children, except maybe the swimming pool, TV/ movies and ice cream.
◆ Though we didn't order room service, we took advantage of the butler's ability to book meals at specialty restaurants, arrange group dinners and help us entertain.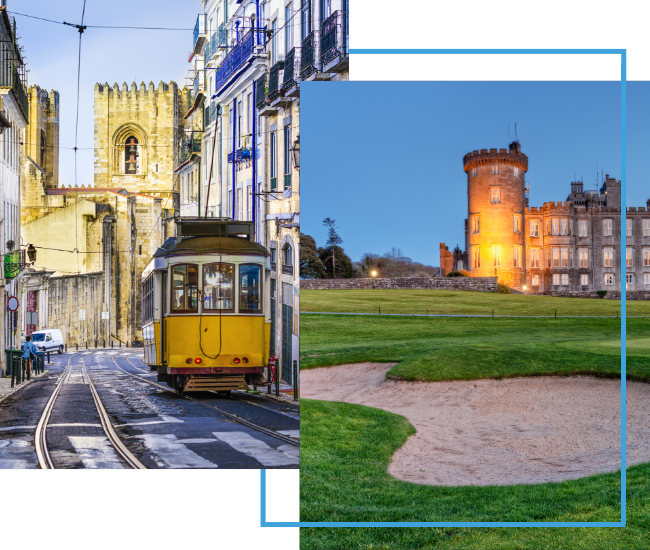 FX Excursions
FX Excursions offers the chance for once-in-a-lifetime experiences in destinations around the world.
Explore Excursions
Mazatlán, Mexico, has long been an attractive home destination for Canadian and American retirees, but, in recent years, young, digital nomads have also discovered the charms of this coastal city, finding inexpensive accommodations, beautiful weather and plenty of bandwidth for working remotely. The laid-back beach scene definitely eases the transition of relocating to Mexico's West Coast.
Sponsored Content
In an increasingly digital and interconnected world, the Global Business Travel Association (GBTA) Convention remains an indispensable platform for business travel industry professionals seeking to make the most of the power of face-to-face connections. Taking place August 13–15 in Dallas, the 2023 GBTA Convention provides the unique opportunity for professionals and companies to join visionaries, thought leaders and industry experts for meaningful networking, cutting-edge insights and inspiring innovation.
For its third year, Global Traveler awards the airline, cruise line and hotel brand best representing diversity, equity and inclusion within the travel industry. Over the past year Global Traveler analyzed many airlines, cruise lines and hotel brands to determine which companies prove most committed to changing the world through diversity and inclusion.