The islands of the South Pacific have long drawn travelers and explorers, starting around 4000 B.C. when the seafaring people of the Solomon Islands sailed across the ocean to settle Tonga and Samoa, followed by Fiji, Vanuatu, Hawai'i and Tahiti. In the mid-1500s, European explorers made their way to the islands of the South Pacific; French artist Paul Gaugin arrived in Tahiti in 1891 for a self-imposed creative exile. American novelist James Michener was inspired by his time in the Solomon Islands during World War II to write Tales of the South Pacific, adapted into the musical South Pacific.
The lure of the South Pacific — its turquoise and cerulean waters, white-sand beaches, swaying palm trees, mild year-round temperatures and absolute sense of zen — endures the test of time, continuing to attract modern-day travelers and explorers from around the world.
One of the best ways to travel the South Pacific is on a cruise, and you can choose from a myriad of cruise lines, starting with the longest continually operating year-round luxury cruise ship in the region, MS Paul Gauguin. The 5-star small ship was built specifically to sail the waters of Tahiti, French Polynesia and the South Pacific. New itineraries from Paul Gauguin Cruises include More Society Islands & Tahiti, and Islands of Marquesas & Tuamotus, both setting sail in 2024. In addition to these two new itineraries, Paul Gauguin Cruises sails the Cook Islands, Fiji, Marquesas, Society Islands, Tonga, Tuamotus and Tahiti on itineraries ranging from seven to 15 nights.
Holland America Line, celebrating its 150th anniversary, takes time to really explore the South Pacific via eight of its Legendary Voyages, ranging from 25 to 59 days, some of which sail roundtrip from U.S. home ports. This fall the 51-day Tales of the South Pacific aboard Volendam sails roundtrip from San Diego on a clockwise route with 20 ports of call in Hawai'i, Kiribati, Samoa, Fiji, Tonga, Niue, the Cook and Society islands, Marquesas and Tahiti, with overnights in Honolulu, Hilo and Pape'ete. Or the 34-day South Pacific Crossing on board Noordam sails from San Diego to Sydney, Australia, calling upon 13 ports in Hawai'i, American Samoa, Fiji and New Caledonia.
Looking ahead to 2024, anticipate a lot of news on the South Pacific cruises front, starting with Princess Cruise Lines' Sapphire Princess, set to sail its 32-day South Pacific Islands & Hawai'i itinerary roundtrip from Los Angeles, calling upon Western and American Samoa and Fiji, plus More Ashore late-night stays in Honolulu and Tahiti. Back on board, Princess' industry-leading Ocean Medallion makes it easy to order food and drinks, find friends and family anywhere on the ship, and more, all through an onboard app.
Seabourn's newest purpose-built, luxury expedition ship with 132 oceanfront suites, Seabourn Pursuit, is scheduled for completion this year and will set sail for the cruise line's brand- new voyages in 2024: a 15-day itinerary to Papua New Guinea and West Papua; and 14-, 17- and 20-day itineraries that journey between the islands of the South Pacific and the coast of Chile. One of Seabourn Pursuit's inaugural voyages will sail for 10 days between Broome and Darwin, Australia, with a visit to Kimberley. On all sailings, Zodiacs, scuba diving gear and even submarines will enable guests to explore above and below the ocean's surface.
Silversea Cruises will debut its new 14-day Lautoka-to- Pape'ete itinerary aboard Silver Cloud in 2024. Over the course of two weeks, travelers will call upon 16 ports in four countries: Fiji, Tonga, the Cook Islands and French Polynesia. As with all Silversea Cruises, everything is included on each voyage, from private transfers to flights to shore excursions and more.
Choose from more than 20 voyages across the South Pacific and French Polynesia, ranging from 10 to 41 days, on Oceania Cruises' Regatta and Nautica. Ports of call on the itineraries include Bora Bora, Moorea, Raiatea, Rangiroa and Tahiti.
In February 2024 Windstar Cruises will reposition its all-suite, 312-passenger Star Breeze to sail in Tahiti, the only destination the cruise line sails year-round; it's been sailing in Tahiti for more than 35 years. Accompanying Star Breeze's move to Tahiti is the new 14-day Tahitian Treasures & Magnificent Marquesas itinerary to sail roundtrip from Pape'ete in 2024 and 2025. Guests who sail with Windstar in the South Pacific enjoy a complimentary Destination Discovery Event on a private motu, or island, in Bora Bora, complete with fire dancers, musicians and performers, not to mention a delectable feast on the beach — a terrific introduction to this part of the world.
Additional cruise lines that sail the South Pacific include Celebrity Cruises, National Geographic Expeditions, Regent Seven Seas Cruises, Scenic Luxury Cruises and Viking.
When the lure of the South Pacific beckons, it's easier than ever to answer the call.
CHART A COURSE
The world's largest and deepest ocean, the Pacific Ocean offers nearly endless opportunities to explore its far- flung islands, secluded beaches and coral reefs teeming with marine life.
For those who want to chart their own courses in the South Pacific, Dream Yacht Worldwide offers an alternative to traditional cruise lines. Whether in Australia, New Caledonia or Tahiti, would-be sailors can charter a yacht, chat with the captain and set sail on an itinerary completely customized to suit their exploration dreams.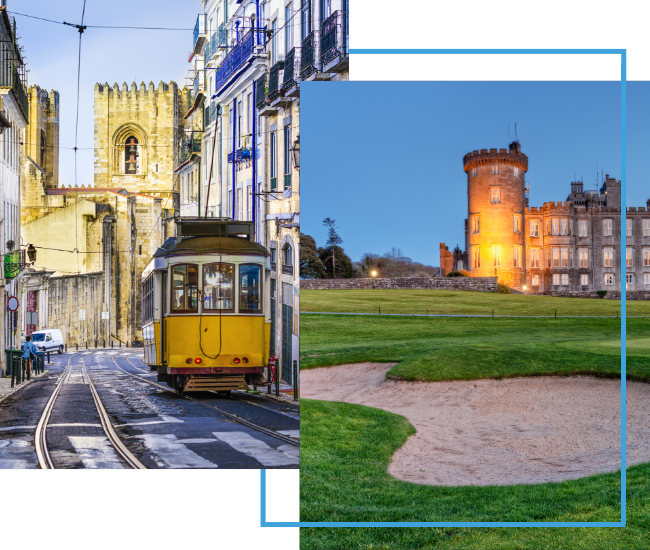 FX Excursions
FX Excursions offers the chance for once-in-a-lifetime experiences in destinations around the world.
Explore Excursions
The Perelman Performing Arts Center (PAC NYC), the cultural cornerstone and final public element of the World Trade Center site, opened this September.  The new performing arts center in Lower Manhattan provides a dynamic home for the arts, serving audiences and creators through flexible venues enabling the facility to embrace wide-ranging artistic programs.
Sponsored Content
Learning more about our readers' travel habits and preferences ensures Global Traveler delivers the content you desire. As the travel industry has adapted and changed over the last few years, it's more important than ever to connect. To best meet your short- and long-term travel content needs, please help us!
Whether you call secondhand fashion treasure troves "thrift stores," "fripperies," "charity shops," "vintage boutiques" or something else, shifting the paradigm from "old clothes" to "new finds," you may find the best, most conversation-starting souvenirs inside these shops and neighborhoods located in the world's most fashionable cities and a few unexpected places.