These days, the show's the thing at sea as well as on land. Cruise lines are increasingly mirroring the best Broadway, the Las Vegas strip and the theaters of London offer, with stellar shows featuring the latest in technological enhancements. Cruise ship versions may be a bit abridged, with smaller casts and stages, but show tickets are cheaper (usually free), and parking is not a problem.
Big ships are making the biggest splash. The high-water mark in onboard entertainment is well-represented on Royal Caribbean International's newest vessel, Harmony of the Seas, the world's largest cruise liner, accommodating up to 5,497 guests per sailing. Harmony of the Seas offers plenty of scintillating options. Passengers can catch a Broadway production of Grease with original choreography and costumes in the 1,380-seat Royal Theater; attend the only ice show offered in the cruise industry, where state-of-the-art video techniques and special effects recreate the roundthe- world adventures of Jules Verne; or visit the AquaTheater, the largest and deepest freshwater pool at sea, where flying acrobats and daredevil divers put on yet another spectacle.
Other big cruise lines present equally ambitious performances. Carnival Cruise Line employs massive LED screens and 3D projections to enhance its musical productions which include elaborate tributes to Motown, Jerry Lee Lewis and Billy Joel. Norwegian Cruise Line offers "cirque" entertainers and complete dining services under "the only Big Top at Sea," as well as routines performed in smaller venues by The Second City comedy troupe. And Disney Cruise Line regales families with programs and interactive deck parties featuring Disney characters as well as big shows based on its cinematic successes, including Toy Story and Aladdin.
For those seeking a touch of class, passengers on Cunard Line's Queen Mary 2 can enjoy musical performances from the National Symphony Orchestra in the largest ballroom at sea, attend Shakespearian plays offered by the cast of the Royal Academy of Dramatic Art, enjoy stellar shows in the Planetarium or partake of live "Blue Note Jazz at Sea" performances.
The smaller luxury lines are not being completely upstaged, either. Silversea Cruises has introduced seven new shows. A salute to operatic arias fills some evenings; a tribute to the British Invasion of rock bands another. For a more intimate evening of entertainment, Crystal Cruises hosts "Magic Castle at Sea" performances for audiences of just 25 that focus on world-class, close-up magic acts.
From supper-club artistry to blockbuster productions, the latest in entertainment is no longer a pleasure one must forgo when heading out to sea.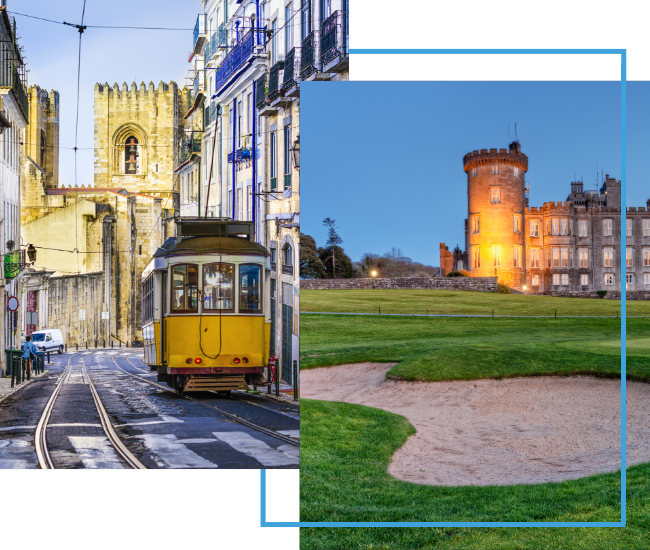 FX Excursions
FX Excursions offers the chance for once-in-a-lifetime experiences in destinations around the world.
Explore Excursions
Pleasant weather, autumn foliage and vibrant flowers are among the many delights awaiting nature lovers at botanical gardens and arboretums across the United States. However, some of these green spaces take on additional color this month and through Halloween when enterprising gardeners, landscape architects, management and other creative minds cast a spell with themed environments running the gamut from spooky to utterly bewitching.
Sponsored Content
Learning more about our readers' travel habits and preferences ensures Global Traveler delivers the content you desire. As the travel industry has adapted and changed over the last few years, it's more important than ever to connect. To best meet your short- and long-term travel content needs, please help us!
For travelers who love all things autumn, Crystal Springs Resort, New York City's closest destination resort, features special offers and experiences to meet the demands of everyone's fall bucket list. Located only 80 minutes outside New York City in Sussex County, New Jersey, Crystal Springs Resort offers a quick getaway to enjoy fall foliage. Are any of these new offers or experiences on your bucket list?