WHEN SILVERSEA CRUISES began operations in 1994, it became the world's first all-inclusive, ultra-luxury cruise line. For sheer elegance in small-ship cruising, Silversea continues to top the charts. Its fleet expanded to nine ships, with five more on order, and its itineraries now cover the globe. In this, its silver jubilee year, Silversea was elected GT's Cruise Line of the Year, a position it achieved by continuing to enhance its offerings. For the near future, Silversea will place more emphasis on its longer voyages and expedition cruising.
Much of this manifests in the inauguration of a new expedition ship, Silver Origin, to launch in July 2020. Especially designed for the Galápagos Islands, Silver Origin is the latest addition to Silversea's line of expedition ships, which originated 10 years ago. Carrying just 100 guests, this all-suite vessel will sail alternate seven-night itineraries between Baltra and San Cristóbal, visiting multiple isles of the Galápagos Archipelago, with a stop at the Charles Darwin Research Station. Passengers will enjoy free WiFi, complimentary expedition gear, the services of eight Zodiac craft and one local naturalist guide for every 10 guests. During the holiday season, starting Dec. 19, 2020, Silversea will conduct 11-day and 12-day extended cruises, too. Silversea promises to deliver the most elegant Galápagos cruising available, along with the best Zodiac-to-passenger (1:12.5) and crew-to-passenger (1:1.16) ratios in the region.
In addition, Silversea announced the world's first expedition world cruise, departing Jan. 30, 2021, on the 254-passenger ice-class Silver Cloud, equipped with 18 Zodiacs and 10 kayaks for shore excursions. This 167-day voyage from Ushuaia, Argentina, near Antarctica, to Tromsø, Norway, near the Arctic Circle, includes 107 destinations in 30 countries — an exhaustive oceanic trek enhanced by a range of lecturers and speakers from world explorer Tim Severin to Felicity Aston, the only woman to cross Antarctica alone. Such a cruise doesn't come cheap, of course, with fares ranging $99,000–400,000 per person, but the price includes shore excursions and business-class airfare from select gateways.
For those wanting more abbreviated but still in-depth luxury expedition cruises, Silversea is expanding its Grand Voyages program. These Grand Voyages provide all passengers with suites, butler services and a long list of complimentary perks from wines to WiFi … more than enough for a month or two of pleasure and discovery at sea. A 51-day Grand Voyage circumnavigation of Australia, for example, departing from Sydney Oct. 31, 2020, on the 596-passenger Silver Muse, includes additional stops in New Zealand, Bali and Komodo Island. A 70-day Grand Voyage of South America, roundtrip from Fort Lauderdale, departs Jan. 7, 2021, on the brand-new, 595-passenger Silver Moon and includes a Panama Canal transit and stops at Rio de Janeiro, the Falkland Islands and the Chilean fjords.
Set to reach more than 900 destinations on all seven continents in 2020, Silversea continues to sail at the head of its class among ultra-luxury, small- ship cruise lines.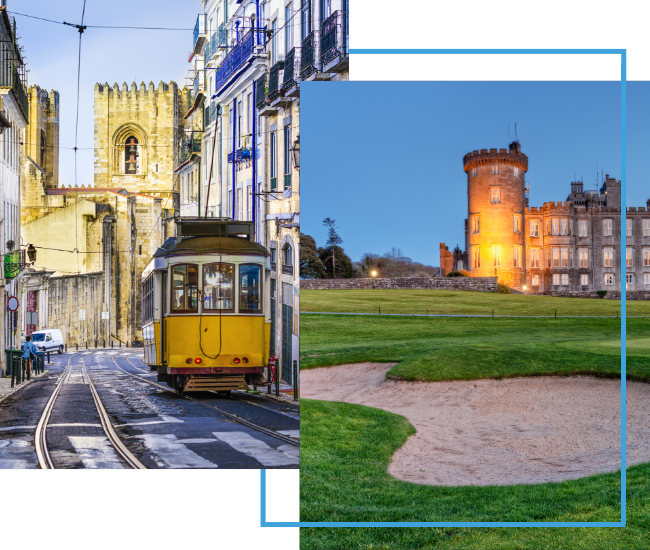 FX Excursions
FX Excursions offers the chance for once-in-a-lifetime experiences in destinations around the world.
Explore Excursions
There is something magical about sipping a glass of local wine while watching the sun slip into the Aegean Sea as the afterglow tinges traditional, white-washed Cycladic houses with glorious shades of rose, purple and gold. Ancient Greeks believed Helios, the Sun God, caused sunsets by driving his fiery chariot into the sea. Standing at water's edge in Mykonos, watching the sky slowly turn from purple to inky black, you almost believe it.
Sponsored Content
In an increasingly digital and interconnected world, the Global Business Travel Association (GBTA) Convention remains an indispensable platform for business travel industry professionals seeking to make the most of the power of face-to-face connections. Taking place August 13–15 in Dallas, the 2023 GBTA Convention provides the unique opportunity for professionals and companies to join visionaries, thought leaders and industry experts for meaningful networking, cutting-edge insights and inspiring innovation.
The prospect of a post-visit treasure hunting session inside the shops of landmark museums such as the Louvre in Paris, the Uffizi Gallery in Florence and The British Museum in London can be irresistible. However, some of Europe's smaller and more unusual museums boast retail spaces with a surprising "wow" factor, often as well-curated as the galleries.