UNIWORLD IS THE BYWORD for all-inclusive luxury river cruising, especially on the magnificent rivers of Europe. That's where the Uniworld Boutique River Collection of more than a dozen small vessels really shines. The fares are high, but the inclusions are striking: all gratuities, ship-wide WiFi connections, a free excursion at each port, most beverages and farm-to-table gourmet cuisine, not to mention complimentary fitness classes, fleets of Uniworld bicycles and an ample assortment of Nordic walking sticks.
Uniworld's boutique river vessels are equally striking. Each shines as an elegant "museum on water" with handcrafted furniture and walls of original artwork by worldrenowned artists, but no two ships are styled alike. The décor of the 164-passenger S.S. Antoinette, for example, reflects Marie Antoinette's 18th-century Château de Versailles, while the 150-passenger S.S. Marie Theresa is decked out liked a Baroque Viennese palace, and the 128-passenger S.S. Joie de Vivre boasts interiors inspired by 20th-century Paris. Uniworld is the river line to book for those seeking a cruise to match the sublime castles, museums and ports lining the Danube, Rhine and Moselle. Little wonder Uniworld is frequently cited as the world's best river cruise line, as it was most recently with a Global Traveler Leisure Lifestyle Award.
Six of the newest Uniworld vessels plying the riverways of Europe are Super Ships (designated by the "S.S." in their names). These enhanced versions of the original swank fleet make top choices for many passengers. The newest of the new Super Ships, the 124-passenger S.S. Bon Voyage, sets sail April 14 on the Dordogne, Gironde and Seine rivers of France. In fact, Uniworld offers numerous sailings in France, stretching from Paris to Normandy to the Bordeaux region; in Portugal on the Douro River; and in Italy on the Po River, where the 134-passenger River Countess remains the most luxurious river ship of any line based in Venice.
Uniworld's presence extends well beyond Europe as well, where it charters lavish vessels with highly attentive service and fine, locally inspired dining. Uniworld travelers can book cruises on the Mekong in Vietnam and Cambodia, the Ganges in India, the Volga in Russia, the Nile in Egypt and the Yangtze in China, where the 136-passenger Sanctuary Yangzi Explorer sports an astonishing one-to-one staff-to-passenger ratio.
Uniworld caters largely to North American and other English-speaking passengers. A cruise line for adults, it does offer special family cruises. Last year Uniworld even dared to trim its plush sails slightly by debuting the first-ever river cruise brand designed exclusively for travelers aged 21–45. Known as U by Uniworld, these cruises cater to a more youthful crowd, offering craft mixology classes and onboard DJs.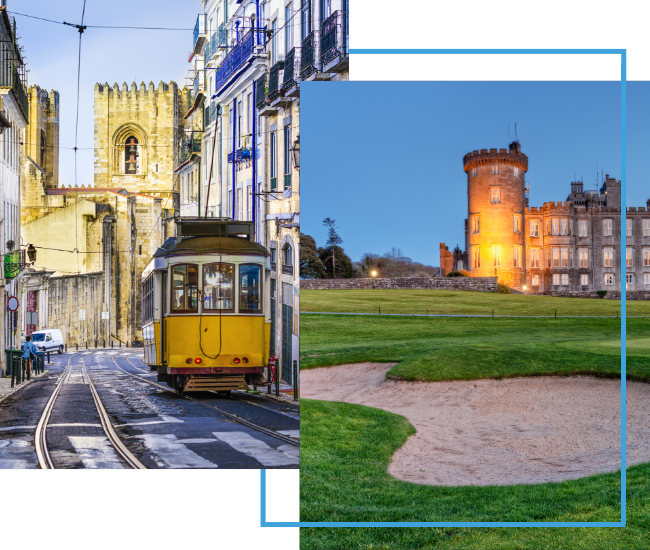 FX Excursions
FX Excursions offers the chance for once-in-a-lifetime experiences in destinations around the world.
Explore Excursions
Pleasant weather, autumn foliage and vibrant flowers are among the many delights awaiting nature lovers at botanical gardens and arboretums across the United States. However, some of these green spaces take on additional color this month and through Halloween when enterprising gardeners, landscape architects, management and other creative minds cast a spell with themed environments running the gamut from spooky to utterly bewitching.
Sponsored Content
Exclusive Sailing with Global Traveler
For travelers who love all things autumn, Crystal Springs Resort, New York City's closest destination resort, features special offers and experiences to meet the demands of everyone's fall bucket list. Located only 80 minutes outside New York City in Sussex County, New Jersey, Crystal Springs Resort offers a quick getaway to enjoy fall foliage. Are any of these new offers or experiences on your bucket list?