AS CRUISE SHIPS BECOME LARGER, they also become greener. This movement to make cruising eco-friendly comes at a time when cruise ships draw fire for their negative effects on the environment. A typical cruise ship with 3,000 passengers aboard puts out 1 million gallons of gray water; 210,000 gallons of sewage; 25,000 gallons of oily bilge water; and 50 tons of garbage and solid waste on a 10-day voyage. By one estimate, a medium-sized ship emits the same volume of air pollutants as 5 million cars going the same distance. Air quality on deck can reach the same unhealthful level as that measured on the streets of the world's most polluted cities.
No wonder cruise ships are making strides to become greener, even though they make up less than 1 percent of the world's 50,000 commercial maritime vessels. A new generation of passenger ships (an estimated 87 new cruise vessels come on line by 2026) will add the latest in eco-technology, and current fleets, from engine room to stateroom, are becoming far less polluting than ever before.
Holland America Line is among the leaders in securing a green card for cruising. An environmental officer sails aboard every vessel, and the staff is eco-educated. Two systems are in place to treat bilge water; towels are reused; bathrooms are equipped with low-flow faucets and showerheads; cleaning supplies are nontoxic; cabin windows are tinted to curb the use of air-conditioning; silicon paint on the hulls reduces drag; and, where provided, ships plug into less-polluting power stations when in port. Holland America also installed special computer programs to help prevent collisions with whales.
Likewise, Celebrity Cruises crushes glass; recycles aluminum and tin; and on the 2,852-passenger Solstice, 216 solar panels and 7,000 LED lights cut energy demands in half. Disney Cruise Line recycles 280 tons of water from its air-conditioning system to do laundry and swab the decks. Royal Caribbean Cruises eliminated disposable utensils, excess packaging and plastic water bottles. Lindblad Expeditions, a leader in small ship eco-touring, supplies its dining rooms with locally sourced, sustainably harvested seafood. Carnival Cruise Line installed recycling bins and sends its replaced furniture, appliances and linens to charities rather than landfills. And for its cruises in Africa on the Zambezi Queen, AmaWaterways relies on battery power at night, with hot water provided by a solar heating system.
The future looks even greener. Eco-minded passengers who drive hybrid vehicles on land will soon be able to vacation at sea on hybrid cruise ships. Hurtigruten's newest vessel, the 530-passenger Roald Amundsen, will be the first of its kind powered by fully electric hybrid technology, promising periods of completely emission-free sailing. And Ponant promised to put the world's first electric hybrid-powered icebreaker cruise ship into operation in 2021.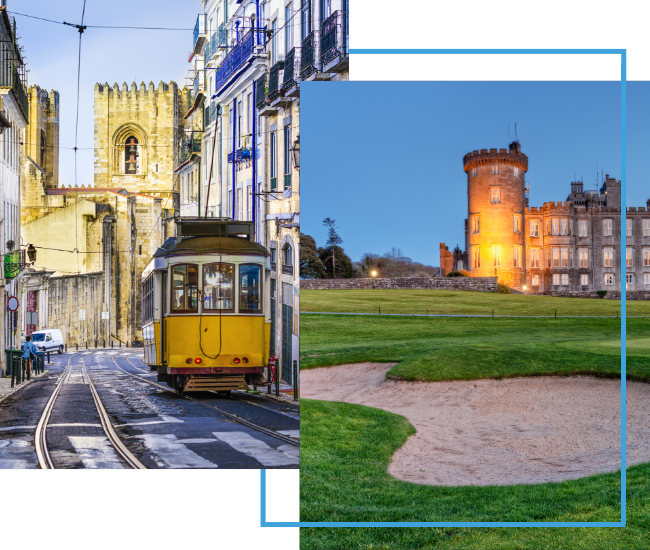 FX Excursions
FX Excursions offers the chance for once-in-a-lifetime experiences in destinations around the world.
Explore Excursions
This is a love story involving a frequent traveler, a swanky business-class lounge, Polaris seat 7A and palate-tempting libations.
Sponsored Content
The Global Business Travel Association (GBTA) believes business travel is a fundamental force for good and brings the industry together to connect, innovate and set new standards. With members from across the globe, GBTA engages the many voices of business travel to build a collective future, providing a platform for buyers and suppliers to come together, connect with peers, grow their network and shape the future of the industry.
This month head west — at least as far as California, where the second annual Crush It Harvest Festival will be held on the West Pavilion Lawn at The Estate Yountville. The festival is held on Oct. 7, beginning that morning and ending when the sun dips below the valley's horizon.