FOR PASSENGERS DRAWN TO cold-water sailing, from the Arctic to Antarctica, and those who delight in exploring as well as cruising, Hurtigruten (although not well-known in North America) is the byword. Since 1893 Hurtigruten carried passengers as well as mail and other shipping commodities up and down the icy, fjordlaced Atlantic coast of Norway, and recently the line branched out into full-fledged expedition cruising at a time when this has become the hottest trend in the industry. Nearly half of the new ships to be launched this year by cruise lines worldwide are smaller craft dedicated to adventurous explorations at sea. Hurtigruten, which bills itself as "the world's largest expedition cruise operator," keeps pace in a number of ways.
Employing 11 coastal ships and five expedition liners, Hurtigruten calls on 250 ports annually. Cruises concentrate on the line's well-established routes in Norway, Iceland, Greenland, Canada's High Arctic and Antarctica, but some explore warmer waters in the Caribbean and Central and South America. Wherever it sails, Hurtigruten's emphasis squarely sits on expedition and adventure rather than Broadway shows, bumper cars and butler service, but it still offers facilities and services at a premium level.
This is underscored by the introduction this year of Hurtigruten's first new expedition ship in a line of 530-passenger ice-breaking vessels, the MS Roald Amundsen. The Amundsen provides a high level of accommodations (60 percent with balconies, 20 percent qualifying as suites); services (teams of expert Englishspeaking guides); and facilities that include a science center, three restaurants, indoor-outdoor observation decks, a running track, infinity pool, gym and sauna — even a stock of rubber boots for bracing adventures ashore.
In addition, the MS Roald Amundsen is positively green. Sustainability and environmental preservation have long been the hallmarks of Hurtigruten's approach to expedition cruising. The line banned all single-use plastics and is replacing all its older ship engines with propulsion systems relying on liquid natural gas and liquid biogas. Its new generation of ships goes a step further. The Rolls-Royce-designed Amundsen is a sort of Prius at sea, a hybrid cruise ship that relies on batteries as well as cleaner fuels. Its batteries, large enough to fill two 600-square-foot halls in the hull, deliver enough power to be the sole fuel source for runs of 30 to 45 minutes. Overall, this diesel/electric propulsion system saves 20 percent on fuel consumption and emissions.
The MS Roald Amundsen, slated to ply Hurtigruten's newest destination, Alaska, will sail its inaugural cruise on an 18-day, Sept. 10 itinerary from Nome to Vancouver. In 2020 it will conduct seven exceptionally lengthy 14- to 18-day cruises in Alaskan waters.
While a 530-passenger ship is large by expedition standards, Hurtigruten's newest venture intends to lower the fares for adventure sailing and thereby open up expedition cruising to more passengers. For those seeking something beyond the usual big-ship, familiardestination cruise, Hurtigruten offers the cold-water alternative.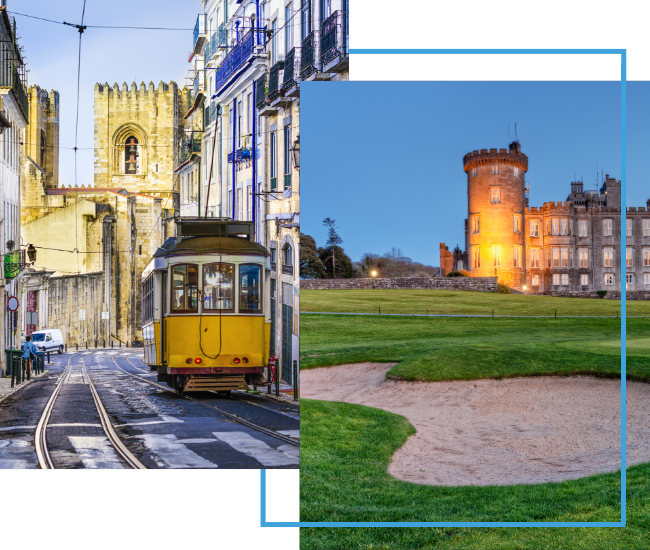 FX Excursions
FX Excursions offers the chance for once-in-a-lifetime experiences in destinations around the world.
Explore Excursions
Think of Tokyo and your mind may wander to the neon signs and bustling crowds of Shibuya and Shinjuku, or the tranquility of the Meiji Jingu shrine, but this huge city offers much to those who explore away from the main tourist areas.
Automotive museums of all sizes will always capture the imaginations of car and racing aficionados. However, the best deliver a lot of substance beyond the machine itself. Some place an emphasis on science and technology or history, while others display iconic cars from film and television. Museums established and operated by the world's top automakers (think Mercedes, BMW, Audi and Porsche in Germany, and Toyota, Honda and Nissan in Japan) have built-in followings.