It is not surprising popular destinations like Nassau in the Bahamas, Saint-Tropez along the French Riviera and the Greek island of Santoríni host record numbers of cruise ships year after year. These world-renowned locations often find themselves at the top of many travelers' bucket lists. Popular cruise ports of call offer many appealing traits such as history, natural beauty and exciting attractions that keep the masses returning time and again. But they also offer throngs of tourists, pricey shops and restaurants, and gimmicky tourist attractions.
Luckily, lesser-known ports manage to make their way onto itineraries as well; and while not as famous as some of their big-name counterparts, they offer equally impressive adventure, beauty and culture, often with smaller crowds and better value. This makes exploring some of the world's less familiar cruise ports key to enjoying the vacation of a lifetime.
Here we compile some of the world's best cruising ports of call that may not appear on the most well-known cruise itineraries but should certainly be on yours.
ILULISSAT, GREENLAND
Iceland enjoys more than its fair share of popularity as a cruising destination, but don't overlook nearby Greenland. The port of Ilulissat, formerly known as Jakobshavn, offers a calming sense of peaceful serenity amid a frozen landscape of haunting natural beauty. Its extreme northern location within the Arctic Circle makes it an ideal place for viewing the northern lights, while daytime excursions offer optimal viewing of Ilulissat Icefjord, declared a UNESCO World Heritage site in 2004. The port of Ilulissat on Greenland's west coast is a common destination on many cruises in and around Iceland and Greenland.
JEDDAH, SAUDI ARABIA
In what seems like a world away from the icy fjords of Greenland, the desert kingdom of Saudi Arabia is one of the world's up-and-coming cruising hot spots. Still little-known to much of the cruising community, Jeddah gives adventurous travelers a glimpse into a part of the world previously closed to tourism throughout much of history. This city, located on the country's Red Sea coast, features incredible historical, cultural and commercial attractions, such as the world's tallest fountain, the 1,000-foot-plus King Fahd Fountain; the floating Al Rahma Mosque sitting over the water on the Red Sea; and world-class shopping at Saudi Arabia's most prominent commerce centers. Add these attractions to the mystique of visiting a once- forbidden destination, and it is clear why Jeddah gained prominence as a port of call on Middle Eastern cruises.
BEPPU, JAPAN
Nestled on the hilly eastern shore of Kyushu Island, Beppu shines as one of Japan's hidden gems. Popular among locals as a resort destination, Beppu is known for its natural hot springs, onsen. Located across the city, these natural springs create an ethereal effect on cool days. As you cruise into port, you will enjoy the surreal view as steam rises in plumes off the many onsen. Once in port, enjoy an excursion to visit a public bath or a ryokan, a traditional Japanese inn, for a hot spring bath or a more unique experience, such as a warm sand treatment or a mud bath to exfoliate and invigorate the body. If you are more curious than adventurous, visit the Hells of Beppu, a series of nine hot springs that reach boiling temperatures, designated for viewing only. Combined with delicious local cuisine, stunning mountain scenery and attractions like Takasaki Monkey Park, the onsen of Beppu make it a must-see port of call.
THURSDAY ISLAND, AUSTRALIA
Thursday Island, commonly referred to by locals as TI, offers a quieter, more peaceful counterpart to Australia's immensely popular Sydney. Located off the coast of Queensland's Cape York Peninsula, mainland Australia's northernmost point, this quaint island pro- vides a haven of quiet relaxation and natural beauty. Large cruise ships cannot dock at this small port, so water taxis bring passengers ashore, adding to the laid-back charm of this destination. The island, part of the Torres Strait Islands chain, abounds with cultural, maritime and pearling history, with attractions and activities giving visitors a glimpse into the area's past. Visitors enjoy shopping for locally sourced pearls or exploring the 19th-century Green Hill Fort with its sprawling views of Thursday Island and the surrounding islands (like Friday and Prince of Wales islands) during a shore excursion to this beautiful location.
SPIRIT OF ADVENTURE
UnCruise Adventures takes a unique approach to cruising, inviting passengers to "break up with the ordinary." With small ships and a commitment to respect the communities it visits, it introduces travelers to ports unheard of with larger cruise lines.
The smaller size allows ships to reach ports where large commercial liners are unable to dock, such as the Hawai'ian Island of Molokai, where the company developed a relationship with the oldest generational family on the island. This relationship allows UnCruise to offer passengers the unique opportunity to not just visit this beautiful island but also learn about the local customs and culture directly from the family's elders.
While pre-set itineraries offer a general guideline for the ship's docking schedule, the routes are not port-centric, and itineraries can adjust based on wildlife sightings, weather conditions and passenger input. In fact, cruises often include a Captain's Choice stop which allows the captain to choose a favorite island or remote location for a fun surprise. "We are able to adapt to a situation rather than being strict on the daily itinerary in our destinations," said Liz Galloway, director of marketing and public relations, UnCruise Adventures. This innovative approach provides passengers with a small, personalized adventure rather than a cookie-cutter cruise experience.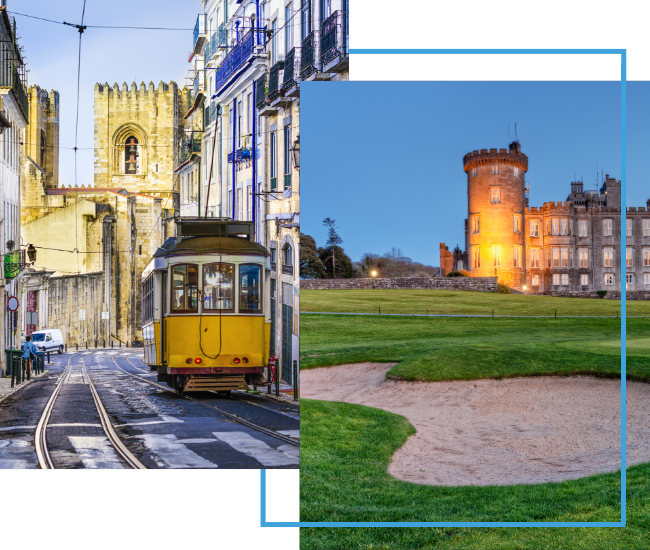 FX Excursions
FX Excursions offers the chance for once-in-a-lifetime experiences in destinations around the world.
Explore Excursions
There may not be snow in Los Angeles this season, but Waldorf Astoria Beverly Hills is certainly full of the holiday spirit, with Christmas, Hanukkah and New Year's events happening in the hotel's gorgeous event spaces.
Sponsored Content
Embracing a life well lived often means embracing a life well-traveled. Every journey becomes a canvas for experiences that shape our lives and at the heart of every adventure lies the indispensable companion: quality luggage.
Looking for fun things to stuff into the toe of a few holiday stockings? Here are some great choices: