DESPITE A SHORT SAILING SEASON (May through September), Alaska attracts a million cruise passengers annually, ranking it among the five most popular cruise destinations in the world. Most lines plying Alaskan waters sell out far in advance, and that's true for the two largest operators in the 49th state, Holland America Line and Princess Cruises. Headquartered in Seattle and Santa Clarita, California, respectively, these two lines handle a quarter-million Alaska visitors yearly, employing mid-sized, full-service ships that hit the highlights of Southeast Alaska's virtually roadless 1,000-mile-long Inside Passage. This seashore gallery is rife with monumental glaciers and fjords, towering snowy peaks and abundant wildlife; and its rustic ports retain elements of their Native American and pioneer heritages.
Departing primarily from Seattle and Vancouver, British Columbia, Princess and Holland America assign about half their fleets to Alaska each summer. But what really sets these two lines apart is their land tours, which seamlessly extend a standard seven-day cruise into an overland exploration of interior attractions including Denali, America's tallest peak. Princess owns five lodges, 10 deluxe train cars and 359 motor coaches in Alaska. Holland America, Alaska's largest private employer, boasts similar land operations that roam as far as the fabled Yukon. Holland America is the more traditional and premium of these two operators, while Princess carries the most passengers of any cruise line in Alaskan waters.
Alaskan cruising attracts some of the world's largest ships, including Norwegian Cruise Line's Norwegian Bliss (4,004 passengers) and Royal Caribbean International's Ovation of the Seas (4,180 passengers). Disney Cruises also ventures up north, with onboard parka-clad cartoon characters a big hit with kids.
Passengers seeking higher-end, all-inclusive, smaller and far pricier luxury cruises have some stylish options in Alaska as well. Windstar Cruises' 212-passenger Star Legend will run a score of 12-day upscale adventure cruises between Seward and Vancouver in 2019. Silversea Cruises' 16 Alaskan sailings cover the same waters starting May 27. Crystal Cruises' 848-passenger Crystal Symphony sails the Inside Passage from Vancouver with National Geographic experts on its expedition team, and Seabourn Cruise Line's 462-passenger Seabourn Sojourn serves up eight Alaskan cruises, each with a Caviar on the Ice deck party.
For adventure cruising on even smaller boutique ships, UnCruise Adventures fits the bill. Its yachts (22–90 passengers) make 142 departures on 11 itineraries from Seattle and points in Alaska, providing guided hikes and kayak trips in spectacular Glacier Bay, a UNESCO World Heritage site. In 2019 UnCruise's first departure is early — April 6 — and its last is late: Sept. 28, constituting the longest season in the industry.
Whatever the size or style, Alaskan cruises — with calving glaciers and breaching whales — are well north of ordinary and well worth sailing.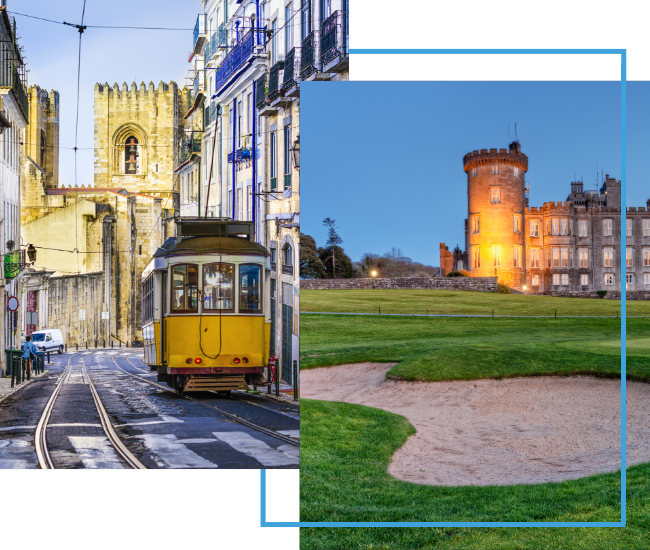 FX Excursions
FX Excursions offers the chance for once-in-a-lifetime experiences in destinations around the world.
Explore Excursions
In addition to intimate settings, smaller staff-to-passenger ratios, and personalized food and beverage options, river cruises have the advantage of providing a deeper dive into a region's culture, food and history. The Rhine, Rhône and Danube in Europe and the Mississippi River and St. Lawrence in North America have much to offer travelers with their itineraries, tying together beloved cities and lesser-known destinations along their routes.
Sponsored Content
The Islands of Tahiti are among the most beautiful and sought-after vacation destinations in the world. The endless images of overwater bungalows with Bora Bora's majestic peak towering over waters of every shade of blue have an intrinsic pull. But with 118 islands and atolls to explore, there is so much more to this spectacular region of the Pacific.
With the holidays right around the corner, travelers are preparing for holiday travels. For those looking for a last-minute getaway filled with holiday cheer, consider Croatia. With a variety of winter activities perfect for travelers and locals alike, the Christmas countdown in Croatia is in full swing. Leading up to Christmas, Advent in Croatia makes it even more worth your while to visit the country with free winter incentives. If you plan on visiting Croatia, here are five cities going all out for the holiday season: