At the beginning of the late August christening cruise of AmaSiena, cruise manager Martina Valachova and hotel manager Romeo Luchian exuded warmth and humor to set the tone for its COVID-era maiden voyage by explaining how AmaWaterways' new health and sanitation practices would enhance the experience. Their PA announcements throughout the cruise positioned the necessities of masking up, pre-meal temperature checks and pre-departure COVID tests as extensions of the safety protocols that existed in the "before-times."
"During these unpredictable times, we are confident in our teams' ability to react quickly to changing conditions and come up with creative solutions to collaboratively implement the measures," said Kristin Karst, cofounder and CEO, AmaWaterways. "The same attention to detail and willingness to take on new challenges pre-COVID shapes how we've moved forward. We have tried to instill in our teams the freedom and confidence to make decisions as long as they are always in the best interest of our guests. This validated that we have done things the right way in Europe and are now fully prepared for the [remainder of ] 2021, 2022 and 2023 seasons."
During summer 2020, a year before the AmaSiena christening, AmaWaterways management staged a dress rehearsal in collaboration with a German tour company. Safety and health protocols were put into practice for four months with European passengers, and with no cases of COVID, they were implemented on a wider basis once American tourists were allowed to travel to Europe. The protocols will extend throughout AmaWaterways' fleet.
Roger Frizzell, chief communications officer, Carnival Corp., touched on how the cruise operator implemented its enhanced protocols first on its AIDA and Costa brands, which began cruising on a limited basis in Europe in late 2020. Based on positive passenger feedback and effectiveness, the protocols were expanded throughout the Carnival fleet through a "gradual, phased-in restart with limited guest occupancy" so crew and passengers would become familiarized with the new onboard "normal."
Onboard dining industry-wide is changing, with the phasing out of self- service (buffet dining). In part a reaction to public concerns about COVID, it also reflects changing tastes among passengers wanting meals to be more personalized and elegant. AmaWaterways president Rudi Schreiner expressed in his speech aboard AmaSiena he had long wanted to eliminate self-service in favor of menus and personal attention. Across its global, 10-brand fleet, Carnival continued to expand the number of shipboard full-service restaurants and other dining options.
"As an industry, we have dealt with many types of viruses previously and already have effective protocols in place on board our ships, including screening measures, medical centers and enhanced sanitation procedures," said Frizzell. "Cruise lines have some of the most stringent and effective public health and sanitation practices, with multiple layers of protection encompassing the entirety of the cruise experience. The successful resumption of cruise operations has been a testament to that approach."
While practices differ significantly between ocean and river cruise ships as well as large- and small-sized lines, according to Cruise Lines International Association, the parameters set by its ocean cruise members present a good overview of what cruise lines of varying sizes, demographics and products (itineraries and travel offers) are doing to ensure everything will be afloat as soon as possible. Every CLIA-member ocean cruise line has its own policies to monitor, detect and respond to cases of COVID-19. In the relatively rare instances of COVID-19 occurring since operations resumed, pre-arranged response plans on board every ship under the CLIA umbrella swiftly address the cases.
A 2021 CLIA survey found 82 percent of veteran cruise travelers will resume cruising (exceeding pre-pandemic levels), while 62 percent of general travelers now say they are open to cruising. In her opening remarks for CLIA's annual conference in July 2021, president/CEO Kelly Craighead said numbers reflect both growing confidence among travelers as well as member cruise lines' continued commitment to stepped-up safety efforts.
What does all of this mean for avid and novice cruisers? They may need to allow more time for extra planning and preparing before their cruise. The trade-off, however, is cruising will deliver a satisfying means to explore the world with less risk all around.
At press time, 30 countries reopened to cruise tourism, with additional markets poised to reopen, according to CLIA. By taking collaborative efforts to install science- backed protocols through the industry, CLIA member lines and others work closely with governments around the world to facilitate a smooth resumption of operations and help put people back to work while serving as a model of responsible travel. This adds up to something with which passengers and crews all will be on board to support.
EXTRA PROTOCOLS
Crystal Cruises, which resumed cruising in July 2021, adopted the Crystal Clean+ banner to cohesively group its protocols and procedures. The initiative mandates vaccines and negative COVID-19 tests for all guests and crew, reduced capacity, social distancing, nimble mask policy, rigorous cleaning procedures, isolation rooms in case of illness, contactless options such as QR codes for menus, and a health screening questionnaire at embarkation. All guests, regardless of age, must be fully inoculated with a COVID-19 vaccine at least 14 days prior to travel for all Crystal River ships through Dec. 31, 2022.
Princess Cruises introduced new social distancing-driven crowd control measures. To avoid embarkation crowds and to stagger boarding, guests can prepare to board at home by filling out their pre-cruise health questionnaire on the MedallionClass app as well as select a preferred time to arrive at the port. The traditional safety drill is now streamlined so guests can watch the required safety video any time on the MedallionClass app or their stateroom TV on embarkation day. While passengers are required to produce a negative viral COVID-19 test (PCR or antigen) result taken within two days of their embarkation, if the ship sails on a Sunday, the test may be taken on Friday or Saturday and as late as Sunday if the passenger is guaranteed to receive results in time for check-in.
In compliance with the Bahamian government's emergency order regarding vaccination, Bahamas Paradise Cruise Line requires all passengers aged 12 and older to be fully vaccinated for COVID- 19 at least 14 days prior to sailing and present their original CDC vaccination card at the pier upon embarkation. Passengers must also obtain a negative COVID-19 rapid antigen or PCR test at least 72 hours prior to sailing. Unvaccinated guests under the age of 12 must provide a negative PCR test no more than 72 hours prior to boarding plus take an antigen test at the terminal.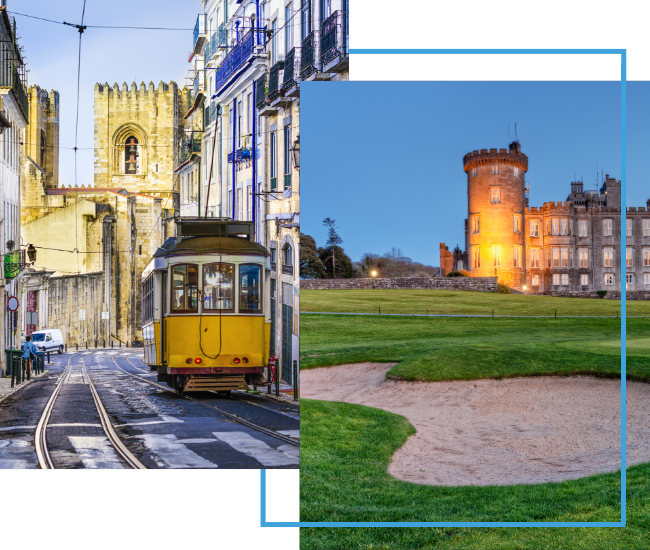 FX Excursions
FX Excursions offers the chance for once-in-a-lifetime experiences in destinations around the world.
Explore Excursions
There's no doubt the northern lights are awe-inspiring and spectacular. Unfortunately, they're also fickle and fleeting, and despite your best-laid plans of checking this item off your bucket list, sometimes Mother Nature's luminescent show just doesn't cooperate. But one cruise line has a new fail-safe in place.
Sponsored Content
From the moment you step onboard Air Tahiti Nui's Tahitian Dreamliner, you will be transported to The Islands of Tahiti. The French Polynesian carrier considered every detail to awaken its passengers' senses, creating the feeling you are already on the Islands while 30,000 feet in the air.
Think you need a degree in sailing to enjoy a yachting holiday? Dream Yacht Worldwide, a leader in yacht charters, wants you to relax and enjoy the journey. Newly expanded to include the British Virgin Islands, Martinique, Tahiti and the Seychelles, the "Easy Crewed" offered by Dream Yacht Worldwide also include charter options in Greece and Croatia.