FEW HOLIDAY CELEBRATIONS are more lavish and exhilarating than those held on special cruises, especially when it's cold at home. Fortunately, many cruise lines offer seasonal galas in the winter, especially in the Caribbean during the Thanksgiving, Hanukkah, Christmas and New Year's holidays. While it's too late to book such a cruise this winter, plenty of notable holiday cruises will make it easy to shake off the chills in 2019.
Princess Cruises, for example, ensures a white Christmas in warm waters by providing a snowfall every day in December on its ships in the Caribbean, courtesy of a snowmaking machine in the Atrium. Carols, parades, eggnog, a "gingerbread challenge," virtual yule logs in every cabin and a special Mass add to the festive atmosphere, as Santa Claus comes aboard on Christmas Day bearing gifts for the children.
It's snowing on other cruise ships in December as well, including those of Disney Cruise Line, all aglitter with stockings hung, carolers afoot, gingerbread houses aglow, a three-deck Christmas tree alight and Santa's Winter Wonderland Ball in full swing. The snow spreads to Disney's private Caribbean island, Castaway Cay, where the tram transforms into Santa's sleigh and cartoon characters join in the flakey frolic. Meanwhile, on Celebrity Cruises, the snow machine is just one of many seasonal treats in a lineup featuring elves, choirs, carnivals, parades, "reindeer games" and Santa himself on deck.
Christmas also moves full steam ahead on Azamara Club Cruises (with holiday buffets, cookies, carols by the crew and a Christmas Day show), on Holland America Line (renowned for Santa's late-night milk and cookies), on Regent Seven Seas (hosting a European Christmas market on Christmas Eve and a traditional American feast on Christmas Day), on Silversea Cruises (with master chefs in costume and holiday shows in the lounge) and on Windstar Cruises (the whole ship enwrapped in blinking lights, wreaths and Christmas trees as the crew churns out the carols).
Thanksgiving is another cold-weather holiday that engenders warm-water cruising with traditional dinners (and in the case of Celebrity Cruises, a turkey pardoning by the captain). Celebrity Cruises also puts on a New Year's celebration to cap the winter holiday season, getting out the clackers, streamers and party hats; hosting a Champagne toast; and performing a balloon drop to mark the transition. And nearly all the best cruise lines celebrate Hanukkah (Dec. 22–30, 2019) during the grand holiday season, too, with menorahs, latkes and onboard rabbis.
All in all, winter is the most tempting time to undertake a mitten-free holiday cruise. Next time around, leave the snow shovel at home and instead try a warm-weather, fully catered holiday at sea.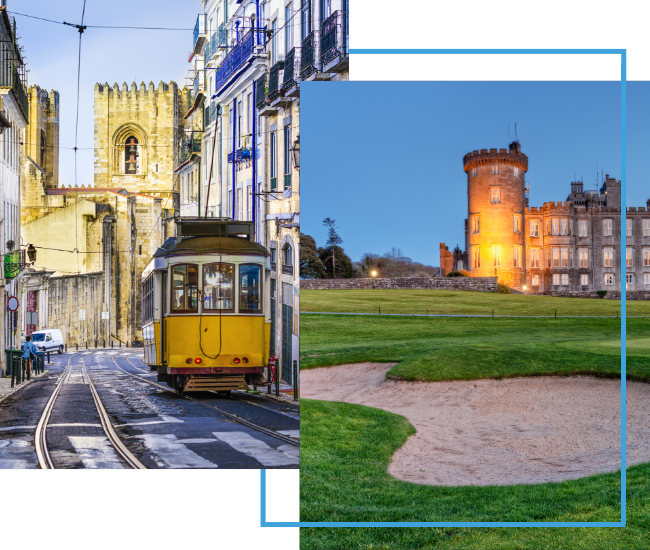 FX Excursions
FX Excursions offers the chance for once-in-a-lifetime experiences in destinations around the world.
Explore Excursions
Pleasant weather, autumn foliage and vibrant flowers are among the many delights awaiting nature lovers at botanical gardens and arboretums across the United States. However, some of these green spaces take on additional color this month and through Halloween when enterprising gardeners, landscape architects, management and other creative minds cast a spell with themed environments running the gamut from spooky to utterly bewitching.
For travelers who love all things autumn, Crystal Springs Resort, New York City's closest destination resort, features special offers and experiences to meet the demands of everyone's fall bucket list. Located only 80 minutes outside New York City in Sussex County, New Jersey, Crystal Springs Resort offers a quick getaway to enjoy fall foliage. Are any of these new offers or experiences on your bucket list?