Foremost among the concerns of cruise passengers is food — the quality and variety of the cuisine served on board — to the point some guests book a vessel based as much on its restaurants as on its destinations. To meet the tastes of an increasingly discerning audience, cruise lines not only upgraded their offerings in the main dining rooms and buffet lines but launched a flotilla of alternative restaurants that are a cut above the standard fare. These specialty dining venues offer gourmet menus (often developed by celebrity chefs), 5-star service, exclusive à la minute dishes, high-end wine lists and first-class décor, all subject to limited seating and bookings in advance — and extra charges that change often and vary by ship and menu. As luxury alternatives, a vessel's specialty restaurants meet the demands for a variety of dining options while providing a culinary experience of sufficient magnitude to underline a special week at sea.
Specialty restaurants first came aboard on the Queen Mary in 1936, a tradition revived by The Verandah restaurants on Cunard's Queen Elizabeth and Queen Victoria liners, where Michelin star winner Jean-Marie Zimmermann presides over French regional cuisine. Items on The Verandah's menu are individually priced ($6–18). Cunard's Queen Mary 2 expanded its gourmet culinary options, too, by opening a Todd English Restaurant. The Mediterranean cuisine of Boston-based celebrity chef Todd English, including his celebrated chocolate fallen cake, can be enjoyed for a surcharge (lunch $20/dinner $30) that's far below his land-based charges.
Specialty dining leaped back into vogue recently on nearly every major cruise line, spearheaded by Norwegian Cruise Lines' Freestyle Dining program which allows passengers to challenge their palates outside the main dining rooms with a meal in a steakhouse (Moderno Churrascaria), a French bistro, an Italian café or an Asian fusion restaurant, subject to a charge of $10–30 per person. The multiple-option dining experience is also particularly pronounced on Princess Cruises. At Sabatini's, passengers enjoy a full Italian menu, including a personal pizza, in a Tuscan villa setting with a $29 cover charge. The Crown Grill specialty restaurant is renowned for its live lobster, and for gourmands, Princess also offers the Chef's Table Lumiere, served at a private glass table in the Allegro Dining Room (cover charge $115). Another special treat, limited to 19 passengers a night, is the Chef's Table dining experience, which unfolds in the galley and finishes at a private table where the chef joins diners for dessert. Princess also conducts Wine Maker's Dinners in its wine cellars, pairing wines and carved meats for groups of 12 ($40 cover charge).
Specialty dining has also enabled chefs at sea to create some leading-edge venues, such as Qsine on Celebrity Cruises, an experimental restaurant in which Chef John Suley eschews a course-by-course menu altogether and challenges diners with new inventions, from grilled beef sliders to sushi lollipops ($45 cover charge).
Perhaps the most popular specialty dining restaurant at present is the steakhouse grill. Carnival Splendor's Pinnacle Steakhouse is actually a supper club with live music, a glass dance floor and 5-star service, including a sommelier ($35 cover charge). Princess Cruises offers a New Orleans-style specialty restaurant, the Bayou Café Steakhouse, with Cajun and Creole cuisine and a live jazz band ($20 cover charge).
James Beard award-winning chef Michael Schwartz oversees the specialty dining restaurant 150 Central Park on Royal Caribbean's mega cruise ships Oasis of the Seas and Allure of the Seas. Here, the six-course meals come with a $40 cover charge, and glasses of premium wine are extra. Holland America's specialty dining restaurant is the Pinnacle Grill, an elegant setting for innovative beef and seafood dishes ($10 lunch/$25 dinner cover charge). Once a week, the Pinnacle Grill hosts An Evening at Le Cirque, bringing to sea the dishes and wines of Sirio Maccioni's Le Cirque restaurant in New York for $39 per guest.
The expansion of alternative dining is nowhere more intense than on Celebrity Cruises' Solstice, where there are now nine separate eating choices, including four ranked as gourmet specialty dining venues. Murano is the most elegant of these options and the most expensive, with a five-course French and Italian meal, paired with wines, running an extra $140 per person. Also on the pricier end of the specialty dining spectrum is Disney Cruise Line's Remy restaurant, where top French chef Arnaud Lallement has designed two à la carte tasting menus starting with a Taittinger Champagne cocktail and including such tantalizers as smoked bison with fennel and leeks ($75 cover charge). Currently the most expensive specialty dining experience is offered on Silversea, where a multicourse dinner with wine is $200 extra per person.
Whether these special menus and venues are worth the surcharge is open to debate. A number of passengers have harped that this is nickel-and-diming at its brashest. Cruise lines report they are not making a profit with these extra charges, although additional wine sales at special restaurants seem to help. The additional fees are justified as being considerably less than the price of a comparable gourmet meal in a fine restaurant on land.
Bucking the tide of surcharges, dining at Seabourn's specialty restaurant, Restaurant 2, confers no cover charge, but passengers are limited to one free booking per week. Restaurant 2's Mediterranean menu changes nightly, with duck, quail and lobster frequent centerpieces. Oceania Cruises' Asian fusion specialty restaurant, Red Ginger, is also free of charge. The chef at the helm is Jacques Pepin, and the menu is rife with new interpretations of Far East standards, such as sea bass glazed with miso. Crystal Cruises also offers each passenger one free dinner at each of its specialty restaurants Prego and Silk Road, with return visits subject to a $30 cover charge. (Penthouse passengers can order room service from either restaurant free as often as they wish.) Regent Seven Seas, too, makes sure every passenger has one free evening at the 70-seat Prime 7 alternative restaurant, where Maine lobsters, Alaskan king crab legs and a 14-layer chocolate cake beckon. Even where surcharges prevail, frequent cruisers have found that specialty restaurants often offer at-sea discounts and early-bird savings, and several lines offer packages that cover specialty restaurants for the entire voyage.
While premium dining alternatives frequently cost extra, the price may be worth paying for passengers seeking gourmet repasts, varied menus or a special evening to be celebrated in an intimate, world-class restaurant at sea.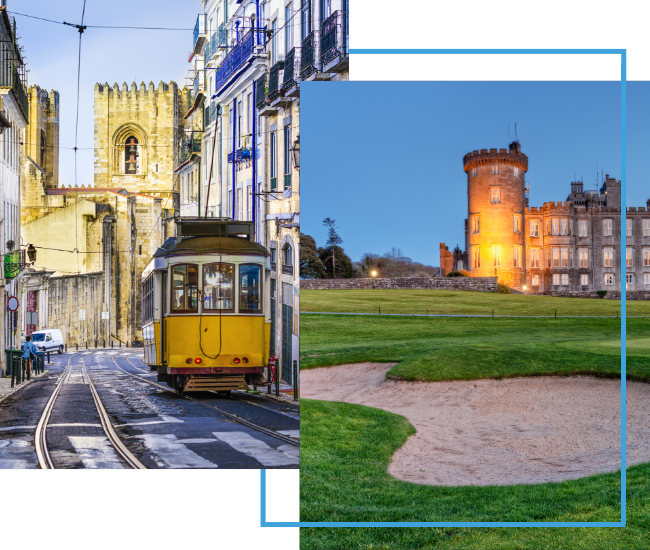 FX Excursions
FX Excursions offers the chance for once-in-a-lifetime experiences in destinations around the world.
Explore Excursions
There may not be snow in Los Angeles this season, but Waldorf Astoria Beverly Hills is certainly full of the holiday spirit, with Christmas, Hanukkah and New Year's events happening in the hotel's gorgeous event spaces.
Sponsored Content
In an increasingly digital and interconnected world, the Global Business Travel Association (GBTA) Convention remains an indispensable platform for business travel industry professionals seeking to make the most of the power of face-to-face connections. Taking place August 13–15 in Dallas, the 2023 GBTA Convention provides the unique opportunity for professionals and companies to join visionaries, thought leaders and industry experts for meaningful networking, cutting-edge insights and inspiring innovation.
Looking for fun things to stuff into the toe of a few holiday stockings? Here are some great choices: