OVER THE PAST DECADE, Crystal Cruises soared to the top echelons of ocean cruising with its two fine ships, the Crystal Symphony and the Crystal Serenity, two of the largest vessels in this rarefied class, each carrying about a thousand passengers. Crystal has been able to offer more options in entertainment, enrichment and activities than its top-of-the-line competitors while maintaining superb service with extremely high passenger-to-staff and passenger-to-space ratios. Crystal passengers have come to expect gratuities to be covered and fine wines, premium spirits, Champagne and specialty coffees to be complimentary. The cruise line recently added free internet and WiFi connections, too. Along the way, Crystal became the leader in providing multigenerational family cruises for well-to-do travelers.
What more could Crystal Cruises do, one began to wonder. Then, in 2015, under new ownership, Crystal did do more, much more, creating its own fleet of luxurious river ships in Europe, adding an upscale expedition yacht and even taking to the air.
Crystal River Cruises came on the scene in 2016 with the launch of the Crystal Mozart, at 160 passengers the largest and widest cruise ship plying the Danube. The launch of the Crystal Bach, Crystal Mahler, Crystal Debussy and Crystal Ravel quickly followed. This fleet of five brought high-luxury ships rather than another round of riverboats to the Danube, Rhine and Main rivers, offering all passengers balconies, butlers and suites. In 2019 the Crystal Ravel will be the only vessel making seven-night Danube cruises from Vienna to ports in Austria, Hungary and Slovakia.
While extending its luxury ocean cruise experience to river cruising, Crystal simultaneously entered the expedition sailing market with the launch of the Crystal Esprit, a 62-passenger, all-suite, all-butler yacht designed for the adventurous upscale traveler. In 2019 the Crystal Esprit will explore the Côte d'Azur (with VIP access to the Formula 1 Monaco Grand Prix); the seaside gems of Italy; the offshore isles of Greece; and, with its Arabian Nights Collection, Egypt, Oman, Jordan and the United Arab Emirates. Crystal Yacht Expedition Cruises will add its second ship, the 200-passenger Crystal Endeavor, in 2020, with bookings already open for explorations of the Russian Far East, Tasmania and Antarctica.
After posting its impeccable cruising credentials on ocean, river and expedition sailing, was there any place left for Crystal to venture? Turns out the sky was the limit, literally. Crystal created two more new lines: Crystal Luxury Air, to offer on-demand charter flights worldwide for up to 12 guests on its redesigned Bombardier Global Express Jet XRS, and the other, Crystal AirCruises, operating the largest private charter luxury tour jet in the industry, the 88-passenger Boeing 777-200LR Crystal Skye.
Bring out the fine crystal, wherever you're bound.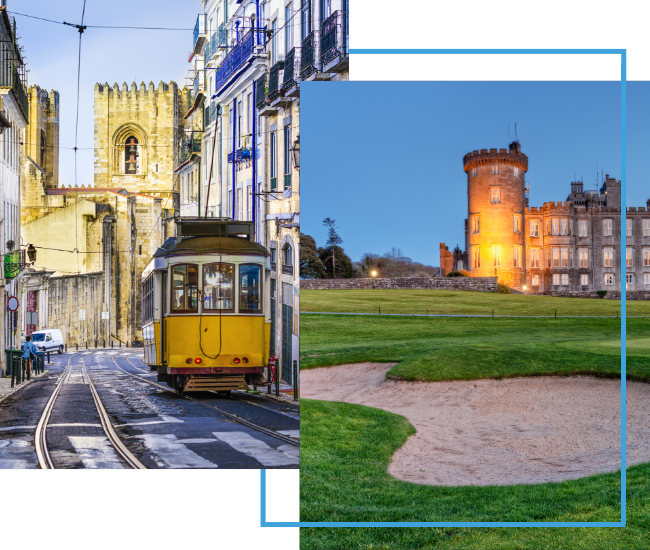 FX Excursions
FX Excursions offers the chance for once-in-a-lifetime experiences in destinations around the world.
Explore Excursions
If fabulous food and beverages are a must-have for any weekend getaway, then look no further than the City of Brotherly Love. Whether your palate has a penchant for vibrant Latin American fare or cozy French cuisine, whether you're an oenophile looking to swirl, sniff and sip your way around the globe or you'd rather sample farm-to-glass cocktails, Philly's got it all this fall. (With the exception of Bolo, which is a short taxi or Uber ride away and definitely worth the trip, the rest of these spots are all within walking distance of each other.)
Sponsored Content
One affordable plan can protect an entire year of trips: business or pleasure, short or long, domestic or international.
From Santoríni to Dubai to New York, some hotels just have that "it" factor that draws visitors far and wide. For some hotels it's their proximity to popular landmarks and attractions, for others it's their amenities. But these hotels have something few can claim: a true room with a view.