While the Caribbean and the Mediterranean top the list of the world's most popular cruise destinations, Alaska reigns supreme in the North. With larger-than-life geologic and zoological attractions — from colossal glaciers to prodigious pods of whales — Alaska lures nearly a million cruise passengers each summer, primarily from the ports of Seattle and Vancouver. Its location shortens the cruise season to a matter of weeks, from May to September at best, but the days, stretched out by the midnight sun, are bright and long, and the reasons to visit Alaska by sea are plentiful.
So are the options. Large ships serve as floating luxury hotels while small ships offer the feel of private yachts. Major cruise lines call on Alaska's legendary ports, and boutique cruise operators visit remote villages. Perhaps the most important decision facing passengers is whether to sail big or sail small.
Two giants — Princess Cruises and Holland America Line — serve the Alaskan cruise industry. Sailing their fleets (with a combined quarter of a million passengers) out of Seattle and Vancouver, both lines deliver a fine full-cruise experience. Princess, the single largest cruise operator in Alaskan waters, leads the way with its 2,670-passenger Sapphire Princess, upgraded in 2012. The Sapphire Princess comes with all the big-ship amenities, from an adults-only sun deck and poolside jumbotron to a sports bar, casino and pizzeria. An onboard naturalist and guest lecturers furnish an insider's view of Alaskan sights and culture, and other regional touches include Alaskan beers at the bar and an Alaskan buffet with fresh-grilled salmon and crab served during a stop in Glacier Bay National Park.
Princess Cruises runs weekly seven-day Inside Passage voyages throughout the 2015 season on convenient roundtrips from Seattle that include Glacier Bay as well as ports of call in Juneau, Skagway and Ketchikan in Alaska and Victoria in British Columbia. The line's 2,624-passenger Golden Princess covers the same ground in a 10-day cruise to and from San Francisco, with six departures from May 12 to Sept. 9.
Holland America Line, with ships slightly more elegant than those of Princess, its chief rival, also uses Seattle as its home base for Alaskan cruises. The 1,916-passenger ms Westerdam's seven-day roundtrip from Seattle calls on Glacier Bay, Ketchikan and Victoria, too, but extends its itinerary to the Russian-influenced port of Sitka. Still, it is Glacier Bay, a UNESCO World Heritage site and Biosphere Reserve, that epitomizes what passengers on a big-ship coastal cruise come to Alaska to see: a spectacular cathedral of primeval ice. When we first saw this colossal remnant of the Ice Age for ourselves from the ship's deck, we knew why we'd sailed to Alaska. Nowhere else in the world will you find this many massive tidewater glaciers continuously calving into the sea.
Not all big ships stop at Glacier Bay, and indeed there are some superb alternatives. Holland America's 1,380-passenger ms Amsterdam, for example, covers Puget Sound, Juneau, Ketchikan, Sitka and Victoria during its seven-day Seattle roundtrip to Alaska but makes its signature glacier stop at Tracy Arm, an alternative show of ice featuring spectacular twin glaciers at the end of a 30-mile, iceberg-infested fjord.
Many passengers widen their Alaska cruise experience by booking a land tour that extends or is integrated with a cruise. Both Holland America and Princess own tour bus lines and hotels across Alaska dedicated to this end. In fact, Holland America Line Westours is Alaska's largest private employer. Cruise passengers can select land tours that include domed railway cars to Denali National Park, bus trips along the Iditarod Trail and excursions through Canada's Yukon Territory. Our cruisetour with Holland America was particularly memorable, affording us our first view of America's tallest peak, Mt. McKinley, an overnight in Anchorage and a river trip down the Yukon.
Holland America and Princess are not the only big cruise lines visiting Alaska's shores and picturesque ports. Carnival, Norwegian, Royal Caribbean, Disney (a popular choice for families) and Celebrity also operate larger-sized vessels here. So do some small-ship premium cruise lines, including Oceania and Silversea, which deliver far more luxurious cruising than Holland America and Princess. Itineraries, however, are quite similar. The 388-passenger, all-suite Silver Shadow, for example, sails a seven-day Inside Passage cruise on alternating Vancouver-to-Seward and Seward-to-Vancouver routes all season with stops at Ketchikan, Juneau, Skagway, Sitka and the Hubbard Glacier.
Finally, there's the option of exploring Alaskan waters on truly small ships carrying fewer than a hundred passengers. Such cruises focus more on nature and culture than on epic scenery and shopping ports. The small luxury vessels can penetrate inlets and visit villages where bigger ships fear to tie up. Life aboard is different, too, devoid of most resort-style amenities, elaborate dining options and entertainment, gaming and shopping venues.
One such expedition operator, Un-Cruise Adventures, makes precious few port calls at all but offers heaps of outdoor activities. Kayaks, stand-up paddle boats and inflatable skiffs are always at hand. The Un-Cruise fleet in Alaska consists of six vessels carrying from 22 to 84 guests. The hallmark of most of the seven- to 21-day itineraries is an extended two-day stay in the waters of Glacier Bay, where passengers, accompanied by a park ranger and naturalist guide, sail close to immense walls of ice, paddle kayaks among icebergs and hike the shoreline (hiking poles provided). Typical port calls are at Wrangell (location of the Chief Shakes Tribal House) or Kasaan (site of a native Haida village). Un-Cruise passengers can add a five-day land package to Denali National Park for hiking and to Fairbanks and Anchorage for gold-panning and fly-fishing.
Lindblad Expeditions/National Geographic cruises, by contrast, focus on the wildlife and culture of the Alaskan coast, with an emphasis on educational enrichment. Lindblad's two 62-passenger vessels, the National Geographic Sea Bird and Sea Lion, carry five naturalists, including an undersea expert; a wellness specialist (for yoga and spa treatments); and a National Geographic-certified photo instructor. The 15-day Seattle-to- Sitka cruises set for early May and early September include visits not only to Glacier Bay but also to Misty Fjords; Petersburg ("Alaska's Little Norway"); Juneau's Mendenhall Glacier; and Gwaii Haanas National Park Reserve, where ancient tribal totems are part of a UNESCO World Heritage site.
Every cruise gives a different spin to the Alaskan experience. After sailing the Alaskan coast on a variety of cruise lines, what's our advice? See Alaska's highlights on a big ship first, then follow up with a smaller cruise to discover what you've missed. Big ship or small, each delivers its own slice of Alaska, with the bigger vessels mining a mother lode of attractions and the smaller cruises prospecting for nuggets of gold.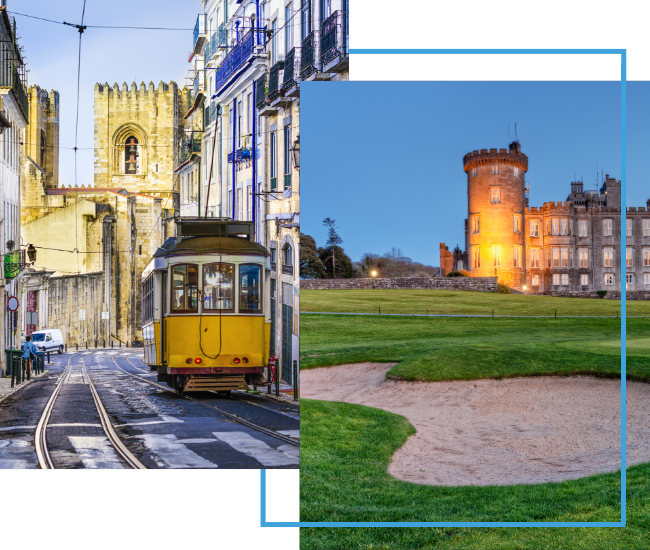 FX Excursions
FX Excursions offers the chance for once-in-a-lifetime experiences in destinations around the world.
Explore Excursions
A new and expanded campus at the Buffalo AKG Art Museum has been completed, reopening this summer and featuring new architecture designed by the architectural office of OMA New York, led by partner Shohei Shigematsu and project architects Lawrence Siu and Paxton Sheldahl, with Cooper Robertson (executive architect). The new expansion includes the Jeffrey E. Gundlach Building and extensive renovations to existing buildings. A $20-million commitment from New York State and Governor Kathy Hochul helped fulfill the expansion's budget and completes the $230 million capital campaign, the largest campaign for a cultural institution in the history of Western New York State.
Sponsored Content
From the moment you step onboard Air Tahiti Nui's Tahitian Dreamliner, you will be transported to The Islands of Tahiti. The French Polynesian carrier considered every detail to awaken its passengers' senses, creating the feeling you are already on the Islands while 30,000 feet in the air.
Ever since opening in 2021, Nobu London Portman Square has served as the focal point for many gatherings, stays and experiences. This fall the hotel's Nobu Bar adds four more reasons to visit with an exciting array of offerings, menus and events.