Deep within Royal Caribbean's sprawling Miami headquarters, in what is known by employees as The Cave, Jay Schneider, Royal Caribbean International's chief product innovation officer, does some of his best thinking. "One issue that the industry deals with is elevators," he explained. "Waiting in line then being confused about where to go is frustrating for guests."
The solution? Rather than adding more elevators, Schneider and his team ramped up tech and made existing ones better. "Instead of entering a car then choosing a floor, guests will now tap their destination on a screen located at the entrance to the elevator bank," said Schneider. "Then, they'll be directed to a specific elevator, which will take them directly where they want to go." After testing the concept — first on employees and, later, on a mockup of the system created for guests aboard Symphony of the Seas — staff members discovered they'd hit a home run. "Once guests were comfortable with the paradigm shift, they loved it," reported Schneider. "It's like having a private elevator!"
Cruise lines also use technology to upgrade the cabin experience. Virgin Voyages links GPS sensors to each suite's lights, drapes and the climate control system to create just the right mood for the time of day; in-room iPads make it easy to tweak each element and create their own atmosphere. Aboard Scenic Eclipse, Scenic Independent Air Circulation (HVAC) systems ensure only fresh outside air enters each cabin; interior air is immediately channeled outside.
Love Apple's Siri or Amazon's Alexa? You'll feel right at home with MSC Cruises, which equips its cabins with Zoe, a voice-activated digital assistant who speaks seven languages and can answer more than 800 questions. You won't have to worry about losing your key card, either: These days, many cruise lines replace them with wearable tech that, among other things, allows for easy embarkment and disembarkment, unlocks doors and serves as a method of payment for drinks and other amenities.
Onboard entertainment has also gotten an upgrade and proves more captivating than ever now. On the new Disney Wish, launched in June 2022, dining and technology intersect at Worlds of Marvel, a cinematic dining adventure that utilizes holographic models and, of course, superhero tools to keep guests engrossed. Aboard Celebrity Beyond and other Edge-class ships, live shows in The Theatre immerse audiences in the action with a 20-foot-tall, 4-K LED screen that curves 110 feet around the stage and integrates with new floor projection technology; a custom air fountain allows artist Daniel Wurtzel's ethereal sculptures to float through the theater.
Back in Miami, Jay Schneider is working on a new onboard messaging system that will automatically shift cabin climate control into eco mode when a passenger leaves the ship, then turn the AC back on when they return. "When guests return, their room is cool, but the AC hasn't been running the entire time, which is better for the environment," said Schneider. "That's tech at its best — a better experience for our guests and a win for the environment."
BELOWDECKS
Technological advancements in propulsion, energy consumption, waste- water treatment and other areas help cruise ships minimize their impact on the environment. Viking Ocean's Neptune, for instance, is uniquely equipped with a small hydrogen fuel system, making it the cruise industry's first ship to test the use of hydrogen power for onboard operations. Virgin Voyages installed Climeon's pioneering HeatPower system on its ships, reducing fuel demand by utilizing waste heat from the ship's engines to generate clean, carbon-free electricity. When launching this summer, Silversea's Silver Nova will be the first low-emission luxury cruise ship to utilize hybrid technology and fuel cells, allowing it to operate emission-free when in port.
Expedition vessels, floating SUVs specially designed to take guests into polar climates and other areas not accessible by traditional cruise ships, not only use technology to reduce their environmental impact but also to bring guests in closer touch with the often-pristine locales they visit. Anchors, which can damage sea beds, are often replaced by a computer-driven dynamic positioning system, using propulsion and GPS coordinates to keep the ship in a fixed position. Scenic Eclipse features a specially designed ballast water treatment system which uses UV and filtration to ensure the ship neither loads nor discharges invasive species; like Ponant's newest ship, Le Commandant Charcot, it transforms seawater into fresh drinking water. Viking Octantis, launched in June 2022, is a fully functioning research vessel equipped to study waterborne microplastics, collect data on water quality and conduct detailed surveys of the seafloor.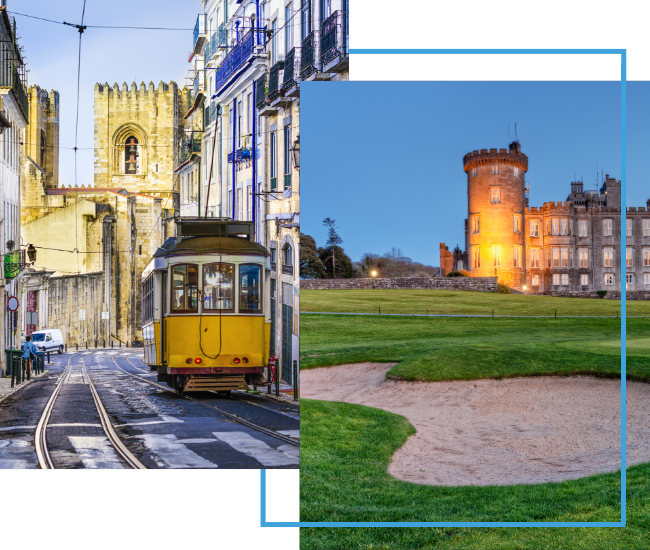 FX Excursions
FX Excursions offers the chance for once-in-a-lifetime experiences in destinations around the world.
Explore Excursions
The Perelman Performing Arts Center (PAC NYC), the cultural cornerstone and final public element of the World Trade Center site, opened this September.  The new performing arts center in Lower Manhattan provides a dynamic home for the arts, serving audiences and creators through flexible venues enabling the facility to embrace wide-ranging artistic programs.
Sponsored Content
The Islands of Tahiti are among the most beautiful and sought-after vacation destinations in the world. The endless images of overwater bungalows with Bora Bora's majestic peak towering over waters of every shade of blue have an intrinsic pull. But with 118 islands and atolls to explore, there is so much more to this spectacular region of the Pacific.
Whether you call secondhand fashion treasure troves "thrift stores," "fripperies," "charity shops," "vintage boutiques" or something else, shifting the paradigm from "old clothes" to "new finds," you may find the best, most conversation-starting souvenirs inside these shops and neighborhoods located in the world's most fashionable cities and a few unexpected places.