Compared to big cruise ships with passengers numbering in the thousands, small cruise ships, carrying a few hundred, are both more expensive to book and leaner on amenities. No casinos, no lavish shows, no choice of gourmet restaurants, no climbing walls, no designer-name boutiques. Instead, a small adventure vessel offers passengers a more intimate expedition to less visited ports and natural sites spread across remote coastlines. In short, an expedition on a very small ship is an adventure rather than a vacation.
That said, it must also be noted higher-end expedition cruises are no longer the dominion solely of hearty explorers and would-be trailblazers. A modern adventure cruise does not mean a rough ride in steerage. Small cruise ships have become increasingly comfortable, even luxurious, offering upscale amenities in addition to lectures, hikes and snorkeling gear. Expedition cruises enable passengers to sail the world's remotest waters in comfort, offering soft adventures at sea geared to passengers of all ages and muscle tone who want to explore uncommon sights and learn in depth about less touristy places. In fact, the key attraction of an expedition cruise is the destination itself.
So the most important question to ponder before booking an adventure or expedition cruise is where in the world you want to go. Perhaps the Red Sea, from Hurghada, Egypt, to Aqaba, Jordan, with stops at Petra and Wadi Rum. Maybe Madagascar, with island hopping from Komba to Nosy Be in the Mozambique Channel. Or could it be the Greek isles of Patmos, Samos and Arki, where no large cruise ship can dock? Variety Cruises, which bills itself as the world's largest small ships cruise company, explores each of these locations, utilizing a fleet of 11 yacht-sized vessels featuring from four to 36 cabins. Service is personal, the cuisine is flavored with local ingredients, and cruise directors are regional experts. Perhaps Variety Cruise's most unusual destination is the Canary Islands, where its 25-cabin motor yacht Harmony V makes eight-day passages through the 10-island archipelago from this December to March 2016, a period when temperatures are mild and winds are at their lowest. Ports of call include cosmopolitan Lanzarote, dazzling Tenerife and the capital of Las Palmas. Among island stops are idyllic Fuerteventura and quaint La Gomera.
If Madagascar is not to your taste, how about Mandalay? Belmond's small luxury cruise ships have plied the Irrawaddy and Chindwin rivers of Myanmar for 20 years. On Oct. 22, the line's smallest vessel, the 50-passenger Belmond Orcaella, will make an 11-night river journey from the ancient city of Bagan to Mandalay then continue north to the gorges of Bhamo. On board will be wildlife and travel photographer Sue Flood, a veteran with the BBC Natural History Unit and contributor to the Planet Earth documentary series. Flood will conduct one-on-one photography sessions with passengers as the Belmond Orcaella glides by the Burmese riverside, home to Buddhist temples, pagodas, water buffalo and elephants.
For adventure enthusiasts wishing to explore Panama and Costa Rica on a very small cruise ship, Un-Cruise Adventures will expand its operations there beginning in October 2016. The 64-passenger Safari Voyager is scheduled to conduct 29 one-way weeklong sailings on this route under the heading Uncharted Isthmus! Sloths, Monkeys & Mangroves. Each week is filled with water sports, jungle and island hikes, wildlife encounters and full transits of the Panama Canal. With a custom kayak launch platform and local wildlife experts aboard, there's a twin focus on adventure activities and spotting wildlife, which ranges from humpback whales and macaws to caimans, anteaters and monkeys.
Another sector of the globe that remains chiefly the domain of small ships is the South Pacific, where the 84-cabin, French-flagged, deluxe passenger-freighter vessel Aranui 3 makes 14-day cruises through the Marquesas Islands. This "Freighter to Paradise" embarks from Papeete, Tahiti, and covers 800 miles of French Polynesia, including half a dozen of the Marquesas Islands, Rangiroa in the Tuamotu Archipelago and Bora Bora in the Society Islands. The emphasis is on Polynesian culture, with most of the crew Marquesan. Passengers will visit the grave of French artist Paul Gauguin, picnic on the islands, tour a pearl farm, shop the outdoor markets and snorkel the translucent waters. Twelve suites with butlers and balconies top off the cabin choices on the small freighter.
Adventure and expedition cruises also exploit more popular sailing destinations such as Alaska, where small ships can get closer to shore and to the grizzlies, otters and eagles there. All Aboard Yacht Charters, for example, provides a more up-close, more intimate weeklong exploration of Alaska's Inside Passage than the big cruise ships frequenting these same waters. May through September aboard the yacht MV Discovery, a maximum of a dozen passengers make themselves at home weighing anchor, whale watching, fishing, setting crab pots, hiking and viewing bears. On this cruise you'll need your hiking boots, as captain and crew lead walks on Admiralty Island, the residence of bald eagles and brown bears. The 87-foot MV Discovery, a wooden fantail yacht built in 1931, now features six passenger cabins and an open bow for wildlife viewing.
For those seeking all the luxuries on a small ship in Alaskan waters, Ponant, the French line known for its luxury polar expeditions, will make the 49th state a destination for the first time this summer. Two of its 132-cabin ships, L'Austral and Le Boreal, will make classic Alaska sea tours. Each ship, equipped with suites, butler service, a wine cellar, a spa and a 250-seat theater, also provides a fleet of Zodiac dinghies for coastal excursions. Ponant's most adventurous cruise is a 15-night voyage through the Aleutian Islands and Wrangell Island Reserve between Seward, Alaska, and Anadyr, Russia, departing Aug. 6, followed on Aug. 21 by a nine-night return trip to Seward via the Pribilof Archipelago and Kodiak Peninsula.
Small luxury cruise ships fill an obvious need for nautical adventure in an industry dominated by floating resorts too large to visit many sought-after locations, whether they lie in the familiar waters of Alaska or the exotic bays of Madagascar. This year Windstar Cruises launched the Star Pride, the first of three 212-passenger all-suite luxury power yachts intended to usher in a new era of small ship cruising. The Star Pride will pioneer several new Windstar itineraries this year, including an exploration of the Black Sea. Windstar's philosophy of "exploring secluded coves and hidden harbors" in intimate, casually elegant style applies to a growing number of adventure and expedition cruises that vow to leave floating resorts in their wake.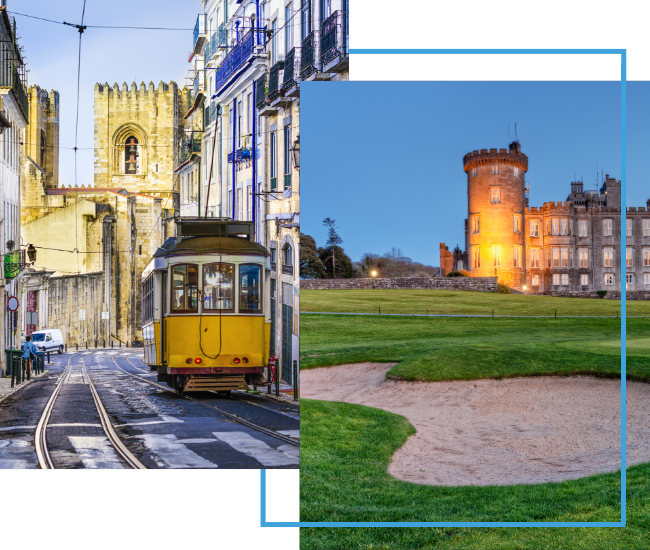 FX Excursions
FX Excursions offers the chance for once-in-a-lifetime experiences in destinations around the world.
Explore Excursions
There is something magical about sipping a glass of local wine while watching the sun slip into the Aegean Sea as the afterglow tinges traditional, white-washed Cycladic houses with glorious shades of rose, purple and gold. Ancient Greeks believed Helios, the Sun God, caused sunsets by driving his fiery chariot into the sea. Standing at water's edge in Mykonos, watching the sky slowly turn from purple to inky black, you almost believe it.
Sponsored Content
Experience the life-changing destination of Greece by exploring its island gems in the Ionian Sea. Scattered off the western coastline of Central Greece, to the south of Peloponnese, the Ionian Islands are an island group comprising large and small islands.
The prospect of a post-visit treasure hunting session inside the shops of landmark museums such as the Louvre in Paris, the Uffizi Gallery in Florence and The British Museum in London can be irresistible. However, some of Europe's smaller and more unusual museums boast retail spaces with a surprising "wow" factor, often as well-curated as the galleries.