Following a decade of phenomenal growth, Asia has become the second-most popular cruise destination in the world, trailing only the Caribbean. Most of the nearly 4 million passengers who annually sail in Asia are drawn to the ports and cultural sites in China and Japan, but one in five maritime travelers go on to explore the world-class temples, multiple cuisines, vast jungles, glowing beaches and exotic markets of Southeast Asia.
A typical Southeast Asia cruise takes place in winter (avoiding the worst of the heat and rain) and originates in Hong Kong or Singapore, often making one- to two-week tours of adjacent tropical nations, most notably Thailand, Vietnam, Malaysia and Indonesia. A number of premium and high-luxury cruise lines offer competing itineraries out of Hong Kong and Singapore. Celebrity Cruise Lines, for example, has more than two dozen Southeast Asia cruises on tap between now and 2023, all starting in Singapore aboard the 2,852-passenger Celebrity Solstice. A typical two-week cruise introduces passengers to Bangkok and Ko Phi Phi in Thailand; Hanoi, Ho Chi Minh City and Da Nang in Vietnam; Boracay and Manila in the Philippines; and Penang in Malaysia, with special excursions to the Angkor Wat temple complex in Cambodia and Ha Long Bay via wooden sampan in Vietnam.
Silversea Cruises, another top luxury line, operates 12- to 14-day cruises from Singapore and Hong Kong on its 596-passenger Silver Moon, where each suite comes with a butler and every passenger is afforded one free shore excursion per port. Seabourn, too, conducts luxury 14- and 24-day voyages from Hong Kong and Singapore but will add a 10-day "Gems of Java" cruise March 11–21, 2022, on the 300-passenger Seabourn Ovation. Starting in Bali and ending in Singapore, it will stop at Indonesia's fabled Komodo Island for a look at its "dragons."
Oceania Cruises slated a 12-day Singapore round-trip cruise (Feb. 24–March 8, 2022) that visits Thailand's resort getaway Ko Samui as well as Malaysia's city of cats, Kuching. Oceania also offers a 20-day Bangkok–Hong Kong cruise departing Feb. 11, 2023, sailing to Cambodia, Vietnam, Singapore, Muara (Brunei), the Philippines and Borneo (Malaysia).
Meanwhile, Holland America Line offers a multitude of 14-day Hong Kong– Singapore regional cruises (visiting the Philippines, Malaysia and Thailand), as well as a 14-day Indonesia cruise, on the 1,924-passenger Noordam at far less cost than the all-inclusive luxury liners.
Several Southeast Asia cruises offer more unusual itineraries, events and features. Star Clipper Cruise's 170-passenger, four-masted barquentine, Star Clipper, for example, makes its round-trip cruises from Phuket with an emphasis on snorkeling, diving, windsurfing and beach activities. The ship keeps the wheelhouse open to passengers around the clock, is equipped with a marina platform and maintains two pools on its sundeck, underscoring its casual elegance and easygoing style.
Windstar Cruises presents a family cruise with a twist. The "families" are those of crew members from the Philippines and Indonesia. The families step aboard to entertain passengers with dance and music. This Windstar voyage departs Hong Kong Oct. 14, 2022, ending two weeks later in Bali.
Regent Seven Seas Cruises has a two-week Bali-to-Bangkok sweep embarking Feb. 4, 2022. In addition to the certified bridge masters on hand, this cruise puts some Public Broadcasting stars in the spotlight, including Judy Woodruff and Bloomberg's Al Hunt, to celebrate PBS's 50-plus seasons.
Ponant also sets out from Bali on a 15-day voyage to Ho Chi Minh City, disembarking Sept. 19, 2022, on the 184-guest Le Laperouse. Unusual points of interest include Mount Bromo, a Java volcano; the Borobudur reserve, featuring 240 eighth- and ninth-century Buddhist temples; and the remains of history's most famous volcanic eruption, Krakatoa.
MEKONG FURLOUGH
Southeast Asia is home to one of the world's great rivers, the Mekong. A cruise immerses passengers in the history, culture and everyday life of Cambodia and Vietnam.
One of the top international operators, Viking River Cruises, updated its fleet with the introduction of the brand-new 80-guest Viking Saigon. Its weeklong river passage, with stops at silk farms, fishing villages, monasteries and floating markets, is bookended by hotel stays in Ho Chi Minh City and Hanoi. Excursion sites along the way include the celebrated temple complex, Angkor Wat.
Avalon Waterways offers even more intimate weeklong Mekong cruises on two of its 36-passenger river ships, the Avalon Saigon and the Avalon Siem Reap. The route follows the Mekong between Phnom Penh, Cambodia, and Ho Chi Minh City, Vietnam.
Emerald Cruises offers four itineraries for passengers on its new luxury 42-cabin Emerald Harmony, from a seven-night "Majestic Mekong River Cruise" to an expanded 20-night "Grand Tour of Vietnam & Cambodia" that includes Siem Reap, Hanoi, Ho Chi Minh City, Ha Long Bay, Da Nang, Hoi An and Hue in its journey, along with two nights aboard a classic junk in stunning Ha Long Bay.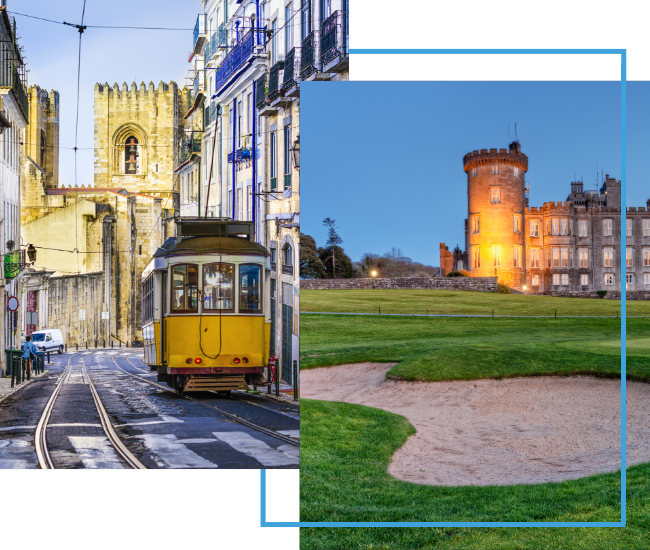 FX Excursions
FX Excursions offers the chance for once-in-a-lifetime experiences in destinations around the world.
Explore Excursions
If fabulous food and beverages are a must-have for any weekend getaway, then look no further than the City of Brotherly Love. Whether your palate has a penchant for vibrant Latin American fare or cozy French cuisine, whether you're an oenophile looking to swirl, sniff and sip your way around the globe or you'd rather sample farm-to-glass cocktails, Philly's got it all this fall. (With the exception of Bolo, which is a short taxi or Uber ride away and definitely worth the trip, the rest of these spots are all within walking distance of each other.)
Sponsored Content
Many small- and medium-sized businesses face time and budget constraints when organizing corporate hotel travel for employees. To address this problem, IHG® Business Edge emerged as a cost-free business travel solution for small- to medium-sized enterprises, offering travel managers exclusive access to enticing perks, handpicked educational resources and comprehensive company travel metrics. IHG Business Edge connects our loyal customers to our portfolio of 5,800 hotels and resorts across 18 brands in more than 100 countries.
From Santoríni to Dubai to New York, some hotels just have that "it" factor that draws visitors far and wide. For some hotels it's their proximity to popular landmarks and attractions, for others it's their amenities. But these hotels have something few can claim: a true room with a view.