Lars-Eric Lindblad originated expedition sailing for the rest of us 50 years ago, taking regular passengers, rather than scientists and researchers, to remote destinations other cruise lines had never dreamed of serving. His son, Sven-Olof Lindblad, now heads this pioneering company, which expanded its fleet, added luxurious appointments and partnered with the National Geographic Society to add renowned photographers to every voyage. Decade after decade, Lindblad has been the pacesetter in marine eco-tourism, and with National Geographic aboard it now increases passengers' amenities while enhancing their experience of the wild with new technologies.
The Lindblad/National Geographic fleet consists of a dozen company-owned and chartered vessels designed for small-ship adventures. Its most luxurious model, the 102-passenger National Geographic Orion, comes equipped with wet suits, snorkeling equipment, kayaks, 14 Zodiac inflatable rafts for excursions and a glass-bottom Zodiac for underwater viewing. The Orion visits both poles (the Arctic and Antarctic) as well as the coastlines of Europe, the Baltic and the Mediterranean yearly. The 148-passenger National Geographic Explorer, the line's largest vessel, explores the north and south polar regions as well, adding voyages to the British Isles, Canada and South America, including Patagonia. Two of its smaller vessels, the National Geographic Sea Bird and Sea Lion, each with just 62 passengers, are deployed to Alaska, Baja, Panama and the Pacific Northwest.
A notable focus of Lindblad/National Geographic cruises is the Galapagos, where two ships, the 96-passenger National Geographic Endeavor and the 48-passenger National Geographic Islander, operate year-round. Both ships provide kayaks, Zodiacs, scuba gear, expert lecturers and photographers, along with well-appointed cabins and several spacious suites. Later this year the Endeavour is slated to be replaced in the Galapagos by a newly refurbished 95-passenger vessel.
As small expedition cruise ships and yachts go, Lindblad's National Geographic fleet is luxurious, with several features common to large cruise ships, including some spa and fitness facilities. But the emphasis is on nature, wildlife and geographic discovery, meaning an abundance of expert lecturers and naturalists instead of entertainers and celebrities, libraries instead of casinos, a single-sitting dining hall rather than a plethora of specialty restaurants, underwater cameras and video microscopes rather than climbing walls and water slides, and daily landfalls at uninhabited islands as opposed to glitzy ports.
Lindblad/National Geographic also charters four top-of-the-line boutique ships carrying 28 to 58 passengers for explorations of the Amazon, Scotland, Vietnam and Cambodia, as well as less-visited parts of the Caribbean and Mediterranean. With two new American-built, state-of-the-art, 100-passenger ships scheduled for delivery in the next two years, Lindblad Explorations/ National Geographic should remain a top-notch choice for passengers seeking natural adventures at sea.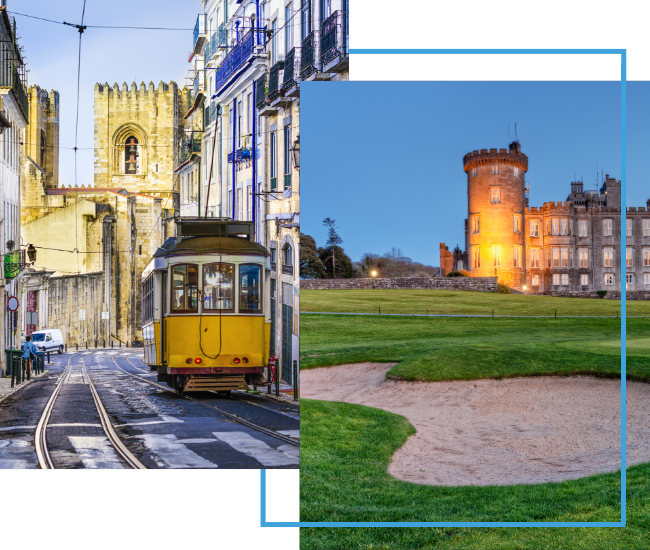 FX Excursions
FX Excursions offers the chance for once-in-a-lifetime experiences in destinations around the world.
Explore Excursions
The Perelman Performing Arts Center (PAC NYC), the cultural cornerstone and final public element of the World Trade Center site, opened this September.  The new performing arts center in Lower Manhattan provides a dynamic home for the arts, serving audiences and creators through flexible venues enabling the facility to embrace wide-ranging artistic programs.
Sponsored Content
In an increasingly digital and interconnected world, the Global Business Travel Association (GBTA) Convention remains an indispensable platform for business travel industry professionals seeking to make the most of the power of face-to-face connections. Taking place August 13–15 in Dallas, the 2023 GBTA Convention provides the unique opportunity for professionals and companies to join visionaries, thought leaders and industry experts for meaningful networking, cutting-edge insights and inspiring innovation.
Whether you call secondhand fashion treasure troves "thrift stores," "fripperies," "charity shops," "vintage boutiques" or something else, shifting the paradigm from "old clothes" to "new finds," you may find the best, most conversation-starting souvenirs inside these shops and neighborhoods located in the world's most fashionable cities and a few unexpected places.