In early 2022 Hurtigruten Expeditions hosted a group of all-Black travel media professionals on its renowned battery hybrid ship MS Roald Amundsen, on a journey to Antarctica. This included six influential leaders who became members of the expedition cruise line's historic Black Traveler Advisory Board.
"Our small delegation consisting of Black travel advisory board members, our plus ones and a couple of BIPOC [Black, Indigenous and people of color] journalists were the largest number of people of color on a Hurtigruten cruise ever, and maybe the most diverse group to ever visit the White Continent," said Stephanie Jones, founder and CEO, Cultural Heritage Economic Alliance, Inc.; founder, National Blacks in Travel & Tourism Collaborative; and chair, Black Travel Advisory Board, Hurtigruten Expeditions.
This industry-first board was created to provide the company with the tools to better reach communities traditionally left out of strategic marketing campaigns. Its aims: to create "access for Black travelers, and creating equitable opportunities for Black professionals, workers and minority contractors to work with the brand," said Jones. During her voyage, the mostly Filipino staff loved seeing people with dark skin. "We enjoyed interacting with them daily, not as servants or workers, but as human beings that shared cultural commonalities with us."
In the future, expect more Black scientists as lecturers on Hurtigruten's ships, more expedition leaders of color and opportunities to learn about Black heroes on signature itineraries. You may see some board members on Hurtigruten's West Africa cruises launching this fall.
Jones will also be on the recently launched AmaWaterways' Soulful Epicurean Experience on the River, a celebration of Black history and culture to connect Black travelers with each other and international destinations with African history. The cruise sails in summer 2023 from Arles to Lyon on the Colors of Provence itinerary aboard AmaKristina. Guests can learn about the cultural history of Marseille and enjoy the South of France along the Rhône on tours of the region's jazz, food and wine. The offering includes an excursion honoring Josephine Baker, the first Black woman inducted into France's Pantheon mausoleum.
Jones hopes other cruise lines will follow AmaWaterways and Hurtigruten's lead, understand the spending power of the Black travel leisure market and become intentional about investing in marketing to Black travelers.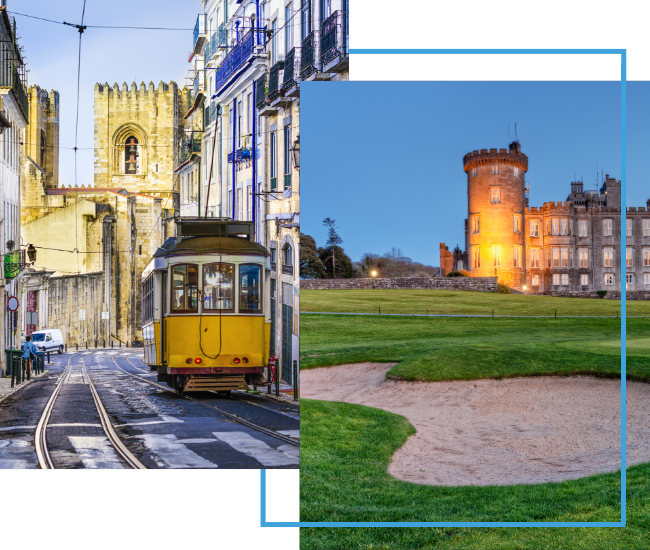 FX Excursions
FX Excursions offers the chance for once-in-a-lifetime experiences in destinations around the world.
Explore Excursions
The Perelman Performing Arts Center (PAC NYC), the cultural cornerstone and final public element of the World Trade Center site, opened this September.  The new performing arts center in Lower Manhattan provides a dynamic home for the arts, serving audiences and creators through flexible venues enabling the facility to embrace wide-ranging artistic programs.
Sponsored Content
United Airlines is in the midst of a major initiative to modernize its fleet over the next several years. After first announcing the plan in 2021, planes fitted with United's signature interior are finally beginning to appear across the airline's narrowbody fleet of Boeing and Airbus planes. United flyers are sure to notice these enhancements from the moment they step on board: Each new or updated plane sports remodeled seats, seatback entertainment screens for everyone, Bluetooth connectivity and more, all adding up to a better experience on every journey.
Whether you call secondhand fashion treasure troves "thrift stores," "fripperies," "charity shops," "vintage boutiques" or something else, shifting the paradigm from "old clothes" to "new finds," you may find the best, most conversation-starting souvenirs inside these shops and neighborhoods located in the world's most fashionable cities and a few unexpected places.