HYDROW ROWER This high-tech indoor rowing machine recreates the feeling of being on water, and a 22-inch HD screen makes you feel like you're traveling famous waterways around the world. It can also display more than 3,000 workouts and lets you connect with other users. Rowing provides an amazing workout, using both upper and lower body, and the Hydrow gives the sensation that you're getting fit while exploring, all from the comfort of your own home. $2,295. All-Access Membership, $38/month. hydrow.com
The idea of a boutique hotel in the center of Rome's busiest crossroads may seem counterintuitive, but Singer Palace Hotel pulls off the impossible thanks to its minimalist exteriors, 30 gorgeous one-of-a-kind rooms and suites, smart-but-whimsical décor, simple-yet-elegant Roman cuisine and a stellar mixology-driven rooftop bar. It's a delightful study in contrasts — a quiet, intimate and plush setting nestled within a maze containing many of Rome's most noteworthy sites.
Sponsored Content
Indulgent escapes are made even more enjoyable by fast, easy access — and that's what Arizona offers. Quick, non-stop and direct flights to one of two international airports put all the luxury of The Grand Canyon State within easy reach.
Uber app users can now book an Uber Boat in Mykonos this summer to enjoy even more of the Greek island's beauty. Uber announced the new addition allows up to eight guests to cruise to popular destinations and sites around Mykonos.
Breeze Airways celebrates summer with the inauguration of 37 new and returning routes and the introduction of a new and elevated onboard experience. The airline also recently flew its inaugural and now longest flight from Rhode Island TF Green International Airport to Los Angeles International Airport.
Sponsored Content
Nashville's once-modest skyline continues to evolve as its luxury market grows. Lavish hotel properties are added to the landscape while acclaimed chefs stake claim in the robust culinary scene and premier cultural offerings round out the city's repertoire.
Hawaiian Airlines officially gives the world a glimpse into the interior cabin details of its new Boeing 787-9 Dreamliner, bringing guests a new class of premium service. The Leihōkū Suites, meaning garland of stars, features 34 suites, enveloping guests in a peaceful and elegant space with fully lie-flat seating.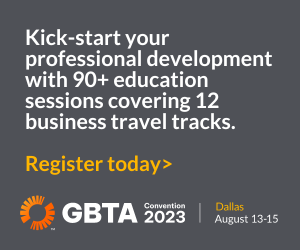 As they say, third time's a charm. In April 2022, after returning from a cruise and before attending a convention, I tried to visit The Spa at the then-brand-new Four Seasons Hotel and Residences Fort Lauderdale, but there was no availability. Again, a no occupancy sign hung during a high-season visit for another colleague. Finally, a February 2023 overnight meant another shot, and this time there was a reservation available. As they also say, it was worth the wait.
Sponsored Content
Learning more about our readers' travel habits and preferences ensures Global Traveler delivers the content you desire. As the travel industry has adapted and changed over the last few years, it's more important than ever to connect. To best meet your short- and long-term travel content needs, please help us!