BMW 6 SERIES GRAN TURISMO
The Gran Turismo isn't for everyone, depending on how you felt about the 5 series wagon. While the former model wasn't well-received, BMW is betting its new coupe-crossover will turn heads, though some are wishing the company would return to its classic line of twodoors. The new Gran Turismo features an 8-speed automatic transmission, an xDrive all-wheel-drive system, 335 horsepower and a 0–60 mph time of 5.1 seconds. Add 65 cubic feet of storage space, and you have one formidable crosstour vehicle. $69,700.
bmw.com
XBOX ONE X
Microsoft updates its video console with the new, inexplicably named Xbox One X. The machine is designed to take advantage of advancements in home theater technology. Although 4K displays are now affordable enough for the average gamer to purchase, for those still on 1080p, the new Xbox includes a super-sampling feature to improve graphics on old displays as well. Dolby Atmos is available for a limited number of titles, allowing players to hear virtual surround sound on their headphones and speaker setup. Microsoft reports the new console will be released Nov. 7. $499.
xbox.com/en-us/xbox-one-x
PELOTON BIKE
While the price tag might turn you off, Peloton might be the one piece of exercise equipment you actually use. You've seen indoor cycling bikes before, and this one doesn't do anything particularly special, but that's because its true value is in the subscription service. Peloton aims to hook bikers with its classes, available both live and on demand. These cycling sessions are broadcast live from Peloton's New York studio with a trained instructor and live feedback on your workout metrics. Classes are available throughout the day at a variety of skill levels, with attendance reaching a few hundred, sometimes a thousand, in a session. $1,995 plus $35/month subscription.
pelotoncycle.com
YOUTUBE TV
Live TV is now available for streaming on YouTube, bringing joy to thousands of news junkies and sports enthusiasts trying to catch a game while overseas and looking to cut cords back home. The app is perfect for single users and groups of people like families and roommates since you can host up to six accounts, three of which can be used simultaneously. Better yet, you get the same features typically offered on cable, like on-demand programming and DVR, plus it's on a much smoother interface than your set-top box. $35/month.
tv.youtube.com/welcome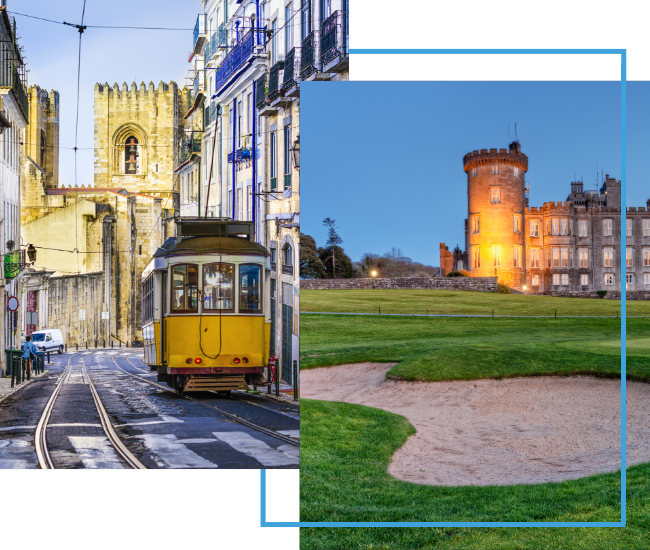 FX Excursions
FX Excursions offers the chance for once-in-a-lifetime experiences in destinations around the world.
Explore Excursions
There may not be snow in Los Angeles this season, but Waldorf Astoria Beverly Hills is certainly full of the holiday spirit, with Christmas, Hanukkah and New Year's events happening in the hotel's gorgeous event spaces.
Sponsored Content
The Islands of Tahiti are among the most beautiful and sought-after vacation destinations in the world. The endless images of overwater bungalows with Bora Bora's majestic peak towering over waters of every shade of blue have an intrinsic pull. But with 118 islands and atolls to explore, there is so much more to this spectacular region of the Pacific.
Looking for fun things to stuff into the toe of a few holiday stockings? Here are some great choices: