IDAPT i4 Universal Charger
This sleek accessory charges up to four different mobile electronics simultaneously and is compatible with the iPad and iPhone 4, as well as 4,000 different mobile electronic devices including BlackBerry, Nintendo DS, PSP, digital cameras, GPS systems and Bluetooth products. With three charging ports and an additional USB charging port to meet all charging needs, it features an interchangeable tip system, making it completely customizable. Available in black, white or silver, it includes six of the most popular tips: miniUSB, microUSB, iPod/iPhone, Samsung 4, Nokia 2 and Sony Ericsson 2. $59.99.
Tumi Travel Workout Player
Step away from the hotel buffet and put that workout gear on, pronto! From the travel aficionados at Tumi comes this nifty gizmo that makes staying fit on the road a cinch. The lightweight, compact, clip-on device includes a pedometer with 3D motion analysis, heart rate monitor, stopwatch, 4GB MP3 player and FM radio. It also comes with earbud headphones and a USB cable. Now get stepping! $165.
LG Mobile Digital Television and DVD Player
This is not your run-of-the-mill portable DVD player, no sir. This gizmo also picks up mobile DTV reception, so you can watch TV when in range of a digital signal — even in the back seat of a car or zipping along on a high-speed train. The 7-inch screen can be tilted to your preferred viewing angle, and when not in use the clamshell-style screen folds down and the device shrinks to about 9.5 inches by 6.5 inches — the size of a small hardback book. It plays DVD movie discs and audio CDs, displays JPG photos and plays WMA music files from its USB 2.0 connection. Equipped with two headphone jacks so you can tune in with a friend, it also boasts both AC and auto power adaptors, a remote control and a removable battery that powers the device for up to 4.5 hours, 2.5 hours in TV mode. $249.99.
Jorno Foldable Bluetooth Keyboard
This foldable Bluetooth keyboard turns your iPhone, iPad or Android into a fully functioning laptop — how cool is that? Bluetooth connectivity lets you pair the keyboard with your mobile device and position the keyboard anywhere you like. It folds down to the size of a deck of cards to easily fit in your pocket or bag, and includes a detachable cradle to hold your device in either portrait or landscape orientation. The keyboard, with keys that are only 15 percent smaller than a standard model, is also rigid when unfolded, allowing you to type in your lap. $79. (Special pre-order price; available in early 2011.)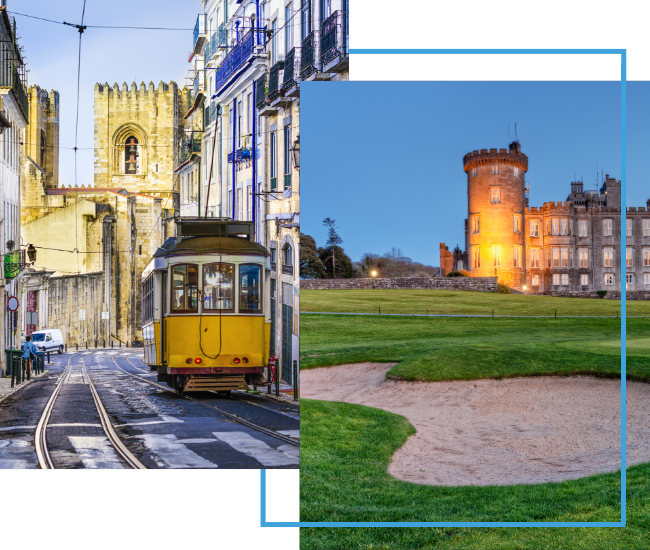 FX Excursions
FX Excursions offers the chance for once-in-a-lifetime experiences in destinations around the world.
Explore Excursions
A new and expanded campus at the Buffalo AKG Art Museum has been completed, reopening this summer and featuring new architecture designed by the architectural office of OMA New York, led by partner Shohei Shigematsu and project architects Lawrence Siu and Paxton Sheldahl, with Cooper Robertson (executive architect). The new expansion includes the Jeffrey E. Gundlach Building and extensive renovations to existing buildings. A $20-million commitment from New York State and Governor Kathy Hochul helped fulfill the expansion's budget and completes the $230 million capital campaign, the largest campaign for a cultural institution in the history of Western New York State.
Sponsored Content
The Global Business Travel Association (GBTA) believes business travel is a fundamental force for good and brings the industry together to connect, innovate and set new standards. With members from across the globe, GBTA engages the many voices of business travel to build a collective future, providing a platform for buyers and suppliers to come together, connect with peers, grow their network and shape the future of the industry.
Ever since opening in 2021, Nobu London Portman Square has served as the focal point for many gatherings, stays and experiences. This fall the hotel's Nobu Bar adds four more reasons to visit with an exciting array of offerings, menus and events.