Wallet Flash
Are you already bored with that USB flash drive dangling from your keychain? From the what-will-they-think-of-next corner comes Wallet Flash, the world's first credit-card-sized USB flash drive that slides handily into your wallet. A standout at this year's Consumer Electronic Show in Las Vegas,Wallet Flash is waterproof, ranges in size from 64MB to 2GB, and can even be branded with your company logo and name. Just don't try to pay your hotel bill with it. $29-$169. (www.walletex.com)
IRISPen Translator
And now for a gadget you dreamed of having during your last European trip. A pen that with a mere swipe takes foreign text and — voila! — translates it into English. Just scan the pen across foreign language copy, plug the pen into your computer and presto — your own personal electronic interpreter. It can even translate emails directly into Outlook, and text into Adobe Acrobat. Six translation pairs are available, including English-French, English-German, even English-Russian. Choose your language when you upload the accompanying software onto your computer and soon enough you'll be reading like a native (if not speaking like one). $149.99. (www.irislink.com)
iKEY
If you've been scratching your head trying to figure out how to magically transfer your old record collection onto your iPod, the iKEY may become your new best friend. It's the first portable USB recorder that lets you record audio and convert it into high-quality MP3 and WAV files that record directly onto your iPod (or other USB-compatible storage device). You simply plug the cable from your headphone jack, CD player or other output source into the iKEY, connect the iKEY to a USB storage device such as an iPod, select a digital audio format and hit record. The audio is saved in either MP3 (with a choice of 128, 192 or 256 kbps bit rate) or WAV format and can be replayed immediately on playback devices. All hail the digital revolution! $99.99. (www.ikeyaudio.com)
IRISCard Pro
Pockets full of random business cards of people you can no longer recall meeting will be a thing of the past with this brand-new, crafty business-card scanner. Just feed your cards through the palm-sized scanner and connect the scanner to the USB port of your computer. Cardiris 3 database software (included) then analyzes the contact information and feeds it into the appropriate fields. You'll dazzle yourself with how organized you'll soon become. $199.99. (www.irislink.com)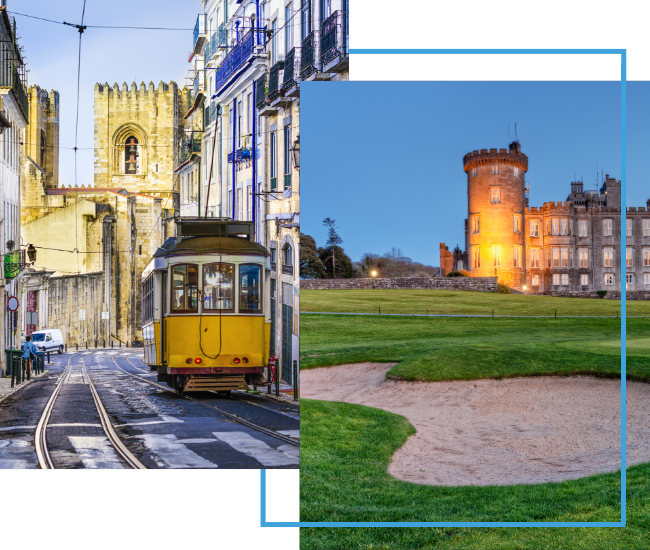 FX Excursions
FX Excursions offers the chance for once-in-a-lifetime experiences in destinations around the world.
Explore Excursions
In addition to intimate settings, smaller staff-to-passenger ratios, and personalized food and beverage options, river cruises have the advantage of providing a deeper dive into a region's culture, food and history. The Rhine, Rhône and Danube in Europe and the Mississippi River and St. Lawrence in North America have much to offer travelers with their itineraries, tying together beloved cities and lesser-known destinations along their routes.
Sponsored Content
The Islands of Tahiti offer a range of captivating activities for travelers with diverse interests, from hiking to breathtaking waterfalls, riding horses on secluded beaches; swimming with sharks; or immersing in Polynesian culture through traditional dance, music and art. For watersports enthusiasts, the crystal-clear lagoons offer exhilarating experiences like surfing, kiteboarding and paddleboarding. And if you're looking to relax, the pristine beaches, overwater bungalows and tropical sun offer the perfect setting. With 118 islands and atolls to explore, island hopping is an excellent way to experience the full diversity of The Islands of Tahiti. With its blend of adventure, culture and relaxation, The Islands of Tahiti offer a truly unique travel experience.
With the holidays right around the corner, travelers are preparing for holiday travels. For those looking for a last-minute getaway filled with holiday cheer, consider Croatia. With a variety of winter activities perfect for travelers and locals alike, the Christmas countdown in Croatia is in full swing. Leading up to Christmas, Advent in Croatia makes it even more worth your while to visit the country with free winter incentives. If you plan on visiting Croatia, here are five cities going all out for the holiday season: