Apple iOS 10
The annual iOS upgrade marks an exciting and fearful time for users of Apple's mobile products — excited for new features but fearing the loss of important functions. One of the most significant additions is the introduction of widgets. Long available on Android, iPhone apps can now display information on your home screen without actually starting the full app, opening up countless possibilities for future developers. For now you can get headlines from The New York Times, have easy access to directions with Apple Maps and keep an eye on the forecast through Weather. For Snapchat fans, iMessage has been overhauled to include pictures, stickers and animations similar to the social media app. People who like a clean interface will be pleased users can now delete the stock app icons like Mail. Free.
apple.com/ios/ios-10
Sleepace Nox
Getting up in the morning doesn't have to be a rude awakening to your dream. Instead, turn to a more natural alarm system that responds to your body's sleep cycle. One of the most popular gadgets to do this is Sleepace's Nox Smart Sleep Light, an alarm clock that pairs with your smartphone and determines a wake-up time based on temperature, humidity, noise and light levels. Instead of a piercing bell, Nox's ambient mood light turns on when your sleep cycle has finished to stimulate your body's morning wake-up routine. $150.
mysleepace.com
Logitech Pop Home Switch
Smart home technology is becoming a fixture in more and more places, all of which can be controlled by a single smartphone. While this is convenient, the applications don't recreate the simple satisfaction of pushing a button or flipping a switch. Logitech also saw this problem and came up with a solution in its Pop Home device. Containing just one button, Pop Home can be linked to a variety of smart home devices like your security alarm or lighting systems, letting you turn them on or use a function with a simple, physical switch. You can even combine functions in a single Pop Home, letting you dim the lights, turn on the TV and set an alarm with one button. $100.
logitech.com
Sensu Artist Brush & Stylus
Artists and graphic designers have been quick to adopt touch screens as an alternative to a desktop computer. While the latter still requires a third-party tablet for drawing, Sensu's Artist Brush & Stylus allows people to directly touch the screen, providing a more natural drawing experience. Not only does it have the traditional stylus pen, Sensu also packs a digital brush to recreate the feel of painting on a digital touch screen. $40.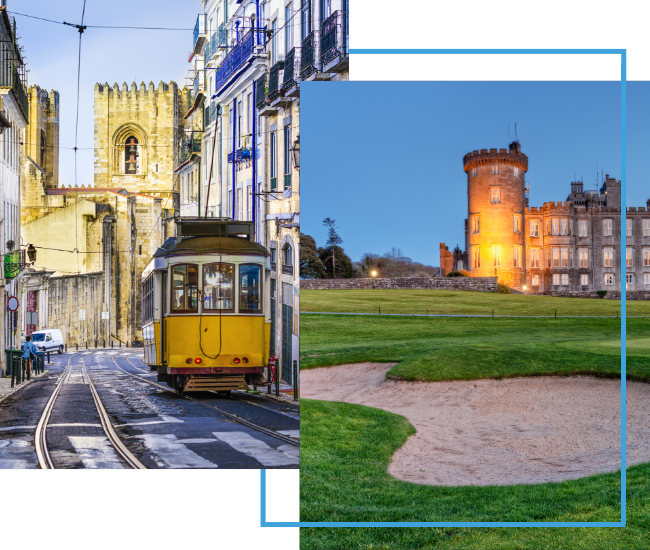 FX Excursions
FX Excursions offers the chance for once-in-a-lifetime experiences in destinations around the world.
Explore Excursions
There may not be snow in Los Angeles this season, but Waldorf Astoria Beverly Hills is certainly full of the holiday spirit, with Christmas, Hanukkah and New Year's events happening in the hotel's gorgeous event spaces.
Sponsored Content
Experience the life-changing destination of Greece by exploring its island gems in the Ionian Sea. Scattered off the western coastline of Central Greece, to the south of Peloponnese, the Ionian Islands are an island group comprising large and small islands.
Looking for fun things to stuff into the toe of a few holiday stockings? Here are some great choices: