QARDIOBASE2
The march of connected devices has reached weighing scales, and the Qardiobase 2 is regarded as one of the best models out there. The sleek, disc-shaped scale not only looks good, but also it can measure body fat and muscle mass in addition to your weight. It's clever enough to recognize different family members, and an accompanying app lets you keep track of your stats over an extended period. Plus, a pregnancy mode allows you to see how your body changes over time. $149.99.
getqardio.com
LA ROCHE-POSAY MY SKIN TRACK UV
As we head into the summer months, it's important to keep track of exposure to the sun. While most people enjoy getting a tan, too much exposure to UV rays damages your skin. This tiny sensor lets you know when it's time to head into the shade, and it's so small you can clip it onto your sunglasses or sneakers. And, of course, an accompanying app lets you monitor your exposure over time. $59.95.
laroche-posay.us/my-skin-track-uv
BEAUTYREST SLEEPTRACKER
Our growing appreciation of the importance of sleep inspired a whole raft of gadgets that promise to help you get better rest. The Beautyrest Sleeptracker is more expensive than most, but it's known for accurate readings and easy-to-digest insights on the Beautyrest app. With two independent paddles placed under your mattress, the Sleeptracker can gather data on you and a partner, letting you know how long you've slept; the quality of your sleep; and trend reports for days, weeks and months. It also pairs with Alexa, so it's great for fans of Amazon's smart speaker system. $199.
beautyrest.com
SAMSUNG GALAXY WATCH ACTIVE
The latest iteration of Samsung's sport-focused smartwatch packs in more health features than ever before, as well as a large display and a high-end design. A built-in heart monitor tracks your activity levels and will also alert abnormal heart activity as a sign of stress. It's fully waterproof, great for swimming and outdoor adventures, and it provides support for wireless charging. You can use it with iOS devices as well as Android. Stylish colors include black, silver, green and rose gold. $199.
samsung.com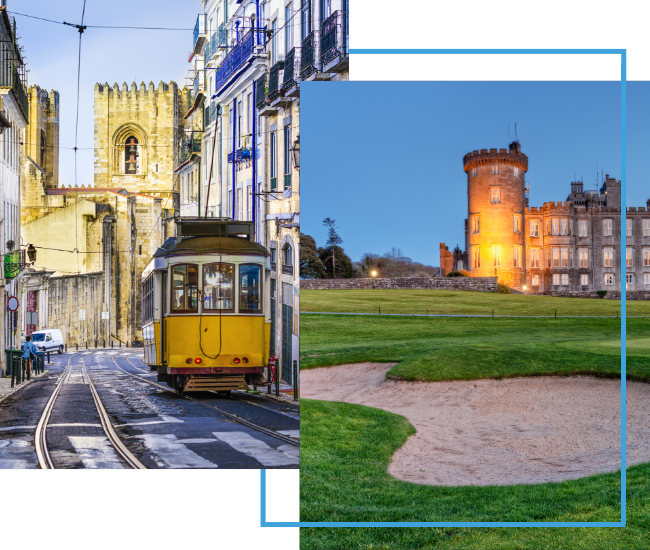 FX Excursions
FX Excursions offers the chance for once-in-a-lifetime experiences in destinations around the world.
Explore Excursions
In addition to intimate settings, smaller staff-to-passenger ratios, and personalized food and beverage options, river cruises have the advantage of providing a deeper dive into a region's culture, food and history. The Rhine, Rhône and Danube in Europe and the Mississippi River and St. Lawrence in North America have much to offer travelers with their itineraries, tying together beloved cities and lesser-known destinations along their routes.
Sponsored Content
Filled with hidden treasures waiting to be discovered, Seoul invites travelers to unearth its many gems, and Seoul Tourism Organization is here to help travelers do just that. Through thoughtfully created initiatives like the Theme Tourism County Competition, Seoul Tourism Organization works closely with local districts to identify and showcase what makes each district unique and charming in all seasons.
With the holidays right around the corner, travelers are preparing for holiday travels. For those looking for a last-minute getaway filled with holiday cheer, consider Croatia. With a variety of winter activities perfect for travelers and locals alike, the Christmas countdown in Croatia is in full swing. Leading up to Christmas, Advent in Croatia makes it even more worth your while to visit the country with free winter incentives. If you plan on visiting Croatia, here are five cities going all out for the holiday season: